Lawrence North Remodel
Friday, December 2 2022 4:30 PM
Lawrence North Remodel
Update 12/2/22
Our Lawrence North location is getting a remodel! We can't wait for our members to follow along with updates as we create a top-notch club experience.
The showers at this club have been restored and are back open - however, we are still adding some finishing touches. The flooring in the showers and locker room has been completely rebuilt and retiled. When rebuilding the shower floors, a slope was added to the middle of each shower so that there is no runoff from shower to shower. In addition, the benches, floors, walls, and ceiling in the men's and women's steam rooms have been rebuilt from scratch! We also added linear drains to the steam room.
We have added a grey tile border around the walkway and showers as one extra finishing touch. The rubber stairs leading up to the men's locker room have been approved to be replaced, so stay tuned for more updates!
In a few weeks, we will be installing new carpet in the locker rooms and hallway, along with new lobby furniture! We can't wait to finish up the locker rooms and continue work on other parts of the club.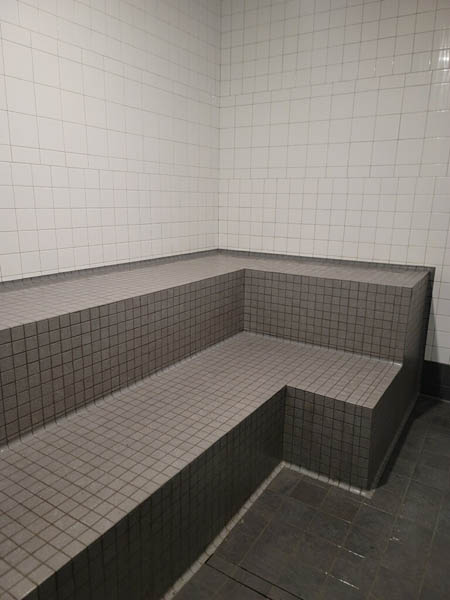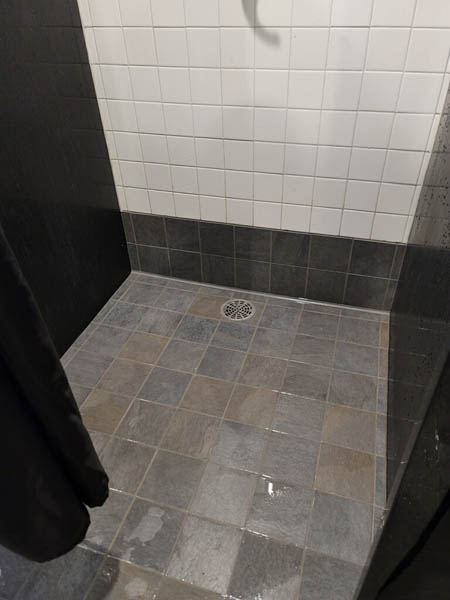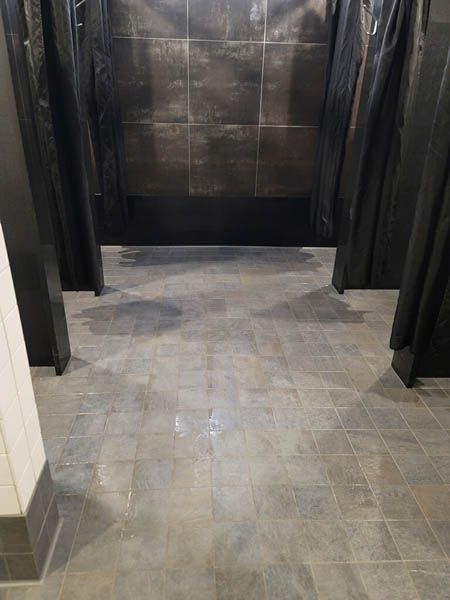 Previous: Rock Road Tennis Update
Next: Clayview Construction Update