Wichita Personal Training
Our Wichita personal trainers are certified, experienced fitness experts. We help you meet your personal fitness goals by empowering you to succeed with our customized personal training programs. Whether you want to lose weight, increase stamina, speed, flexibility, balance, or all of the above, we'll create a fun fitness plan just for you to help you reach your goals.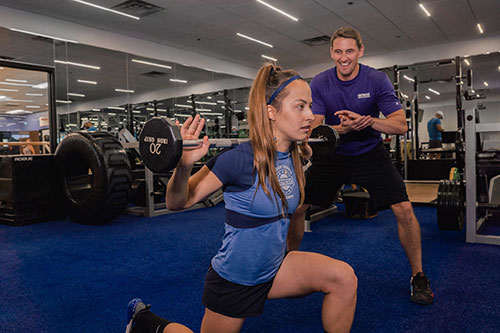 Our personal training program helps you get motivated and educated to help you look and feel your best. We'll design a plan based on your specific needs and help you every step of the way to stay on the path to fitness.
To provide you with the best results, we'll provide you with a series of personal training sessions from our dedicated staff of trainers - each with a different skill set to give you the best opportunity to succeed. Wichita Genesis clubs offer more than just a chance to get a great workout. We'll go deeper to improve everyday body factors like stress levels, endurance, and body composition.
Our Trainer's Mission
Our trainers want to help you take charge of your health. We will listen to your needs, give you the extra motivation and work with you to reach every fitness goal. Our certified, highly-trained staff will develop and help you implement a lifestyle that will change you forever. Together, we can make it happen!
Our Commitment
To uphold our mission and be with you every step of the way. Genesis Fitness Advisors and Certified Personal Trainers work together to give you the best exercise experience in Wichita. We won't forget about you or let you get lost in the shuffle. Our trainers end each training appointment by scheduling the next appointment, guiding you on your fitness program throughout your entire membership at Genesis Health Clubs.
Our Fitness Objective
To get you in the best shape of your life! Our members want results, and the staff of our Wichita Genesis gyms is here to deliver! No other health club in Wichita offers this type of service to its members! This service is included with your membership.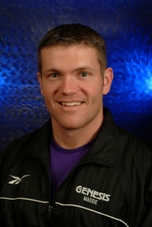 Yours in health,
Preston Petersen
CSCS, AHFS, FMS
VP Of Fitness
ppetersen@genesishealthclub.com
Wichita Personal Training Locations