Ready to break a sweat? Here's a full body workout using only bodyweight!
Fully Body Workout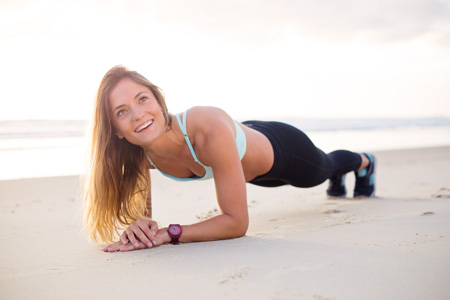 Complete the list two times for time!
100 Jumping Jacks
20 Pushups
20 Goblet Squats
20 Commandos
20 Reverse Lunge to Knee Raise
1 Minute Plank
20 Burpees
30 Mountain Climbers
20 Tricep Dips
Workout from https://www.froyotofitness.com/
Ready for more workouts?
There are so many at-home workouts for you to choose from, designed for all ages and skill levels!