Rodney Steven II

Owner/President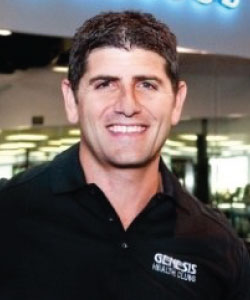 Rodney Steven II, President and Owner of Genesis Health Club, attended Southern Illinois University in Carbondale, Illinois on a tennis scholarship. Prior to attending the university, he had been actively teaching tennis and was physically active, himself. After graduating, Rodney continued following his vision of pursuing a healthy lifestyle and helping others in his hometown do the same, and soon recognized the need for a fitness center that was focused on top-quality customer service and personal attention.

It was from this early vision that the service-oriented, results-based training model was born, and Genesis Health Club anchored its rightful place in the fitness industry.

Rodney and his wife, Juliette, have six children (Breckyn, Rodney III, Brittany, Vanessa, Rock & Berkley) and reside in Wichita, Kansas.