Goddard Aquatic Center Home
Coming soon to Goddard, KS! Genesis Health Clubs will be the exclusive developer and operator of the Goddard Aquatic Center, a partnership with the City of Goddard, KS. This multi-million dollar complex includes a competitive natatorium; an indoor water park; a 123-room, four-story hotel; baseball fields and possibly soccer fields as well; and a Genesis Health Club in 82,000 square feet.
The Aquatic center will be one of the largest in the state and region and will feature springboard diving capacity and a 25-meter competitive pool with 10 lanes plus a 25-yard, four-lane warm-up pool and a large hot tub. There will be a stadium viewing area for spectators with 600 seats, enabling the facility to host large regional and national swimming events.
A glass wall will connect the competition pools to the water park to allow for families bringing children for swimming competitions while their siblings can play at the water park. The park will include 10 water features, such as a lazy river, slides, hot tubs and a large interactive play area. Appealing to both kids and adults comined, the water park will be a popular place to be during the cold season.
Summer will be a big season as well for the five competition baseball fields to be used for local and regional softball and baseball practices, games and tournaments. The fields will boast both synthetic and turf surfaces, stadium lighting, covered tiered seating and complete concession and restroom areas. The extra capacity will allow Goddard to host camps and regional and national tournaments, further boosting the profile and economic impact of the facility.
A new Genesis Health Club equipped with group fitness studios, cardio deck that looks over the aquatic center, weight area, locker room, and child care services. There will also be a Kids Facility w/ licensed daycare professionals, pre-school, summer sports camps, afterschool programs & play area.
See more details in the Wichita Eagle's piece on the Goddard Aquatic Center.
Construction Updates
Update 7/2/2019
Concession stands going up at the future home of the Genesis Sports Complex in Goddard!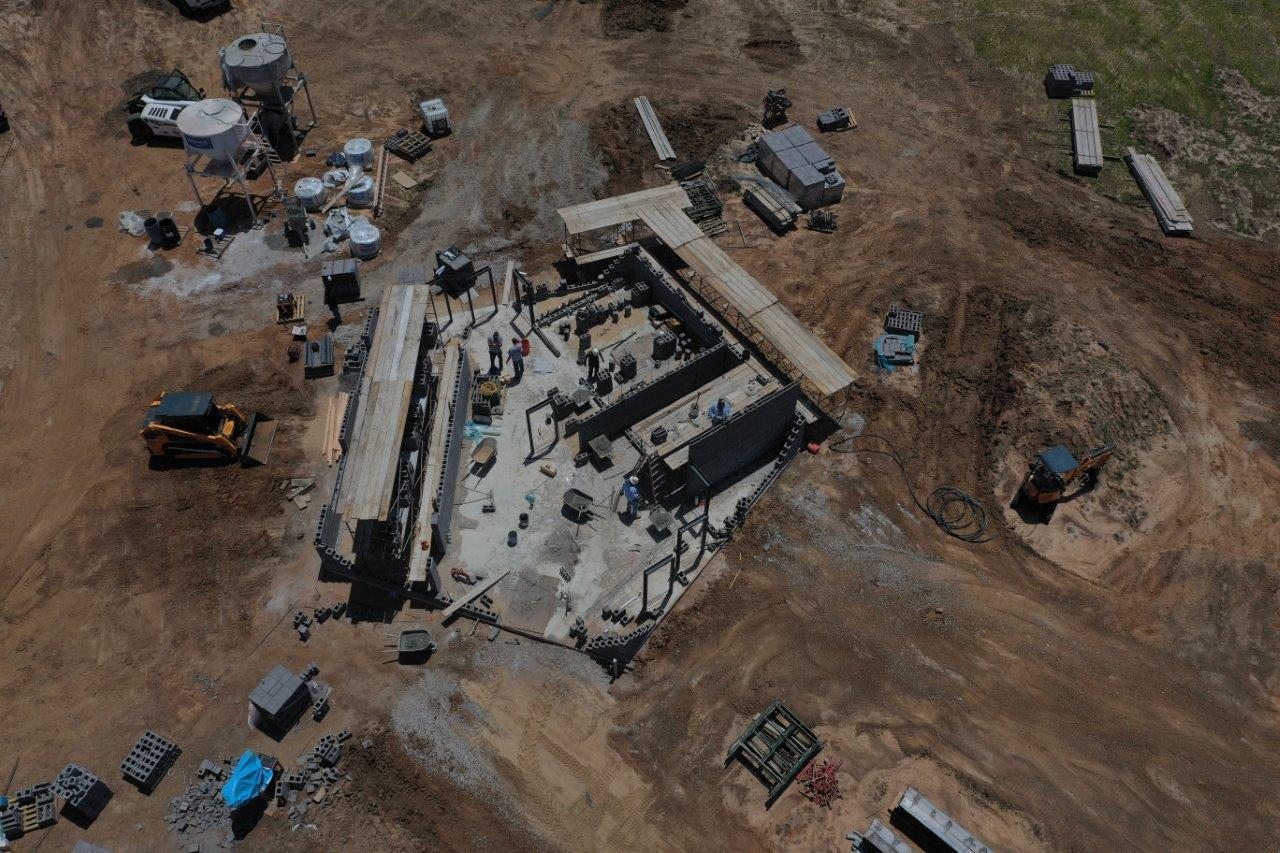 Update 4/30/2019
Footings are going in for the baseball concession stand!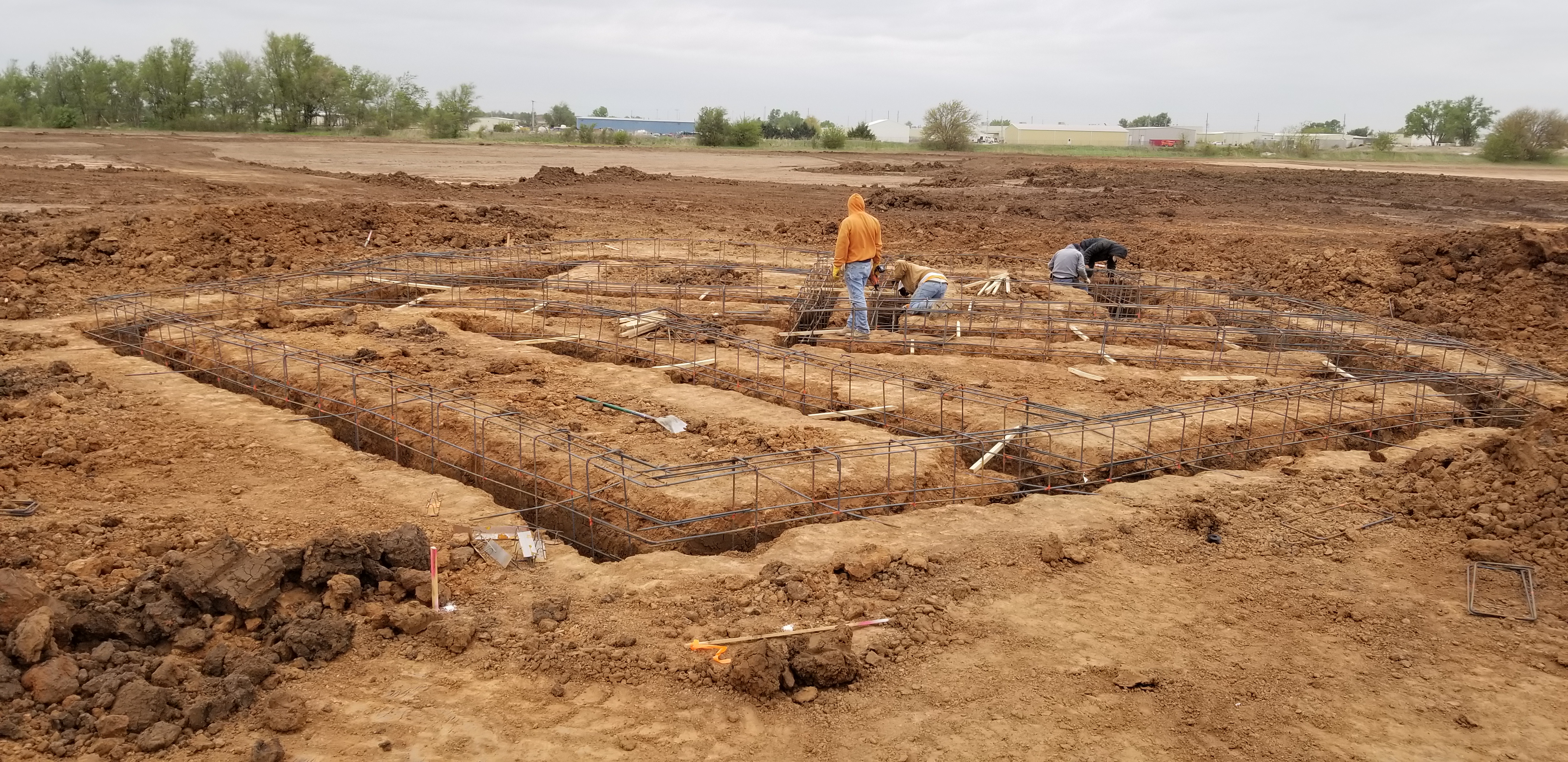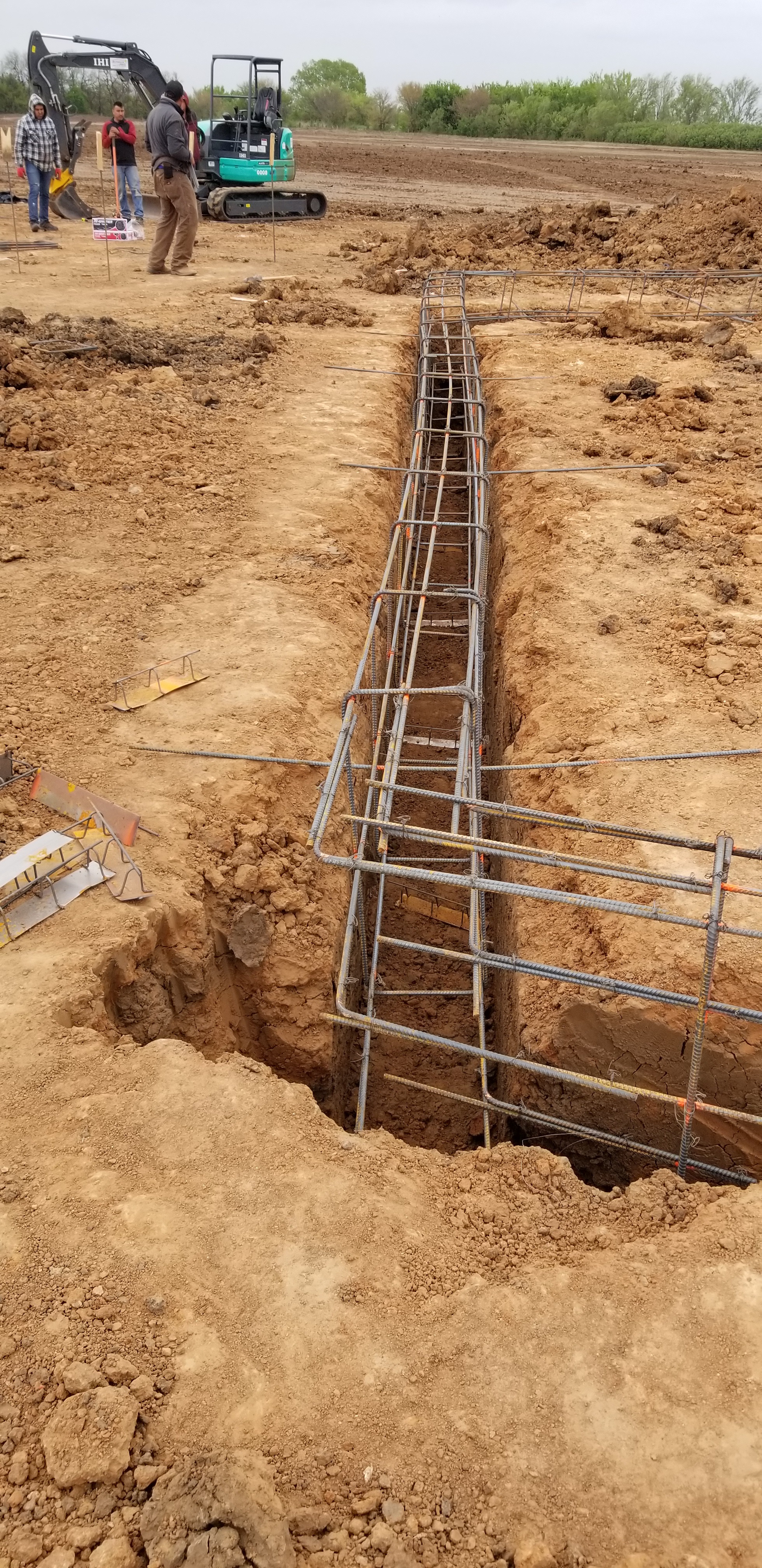 Update 4/4/2019
Three of our baseball fields are ready for turf and lighting. Two additional ones will be ready in just a few days. Soon we'll be laying out fields and digging footings for the perimeter and backstops. Building pads are nearing completion and roads are complete to service the fields. Hope everyone in Goddard is ready for some baseball! Updates on the water park coming soon!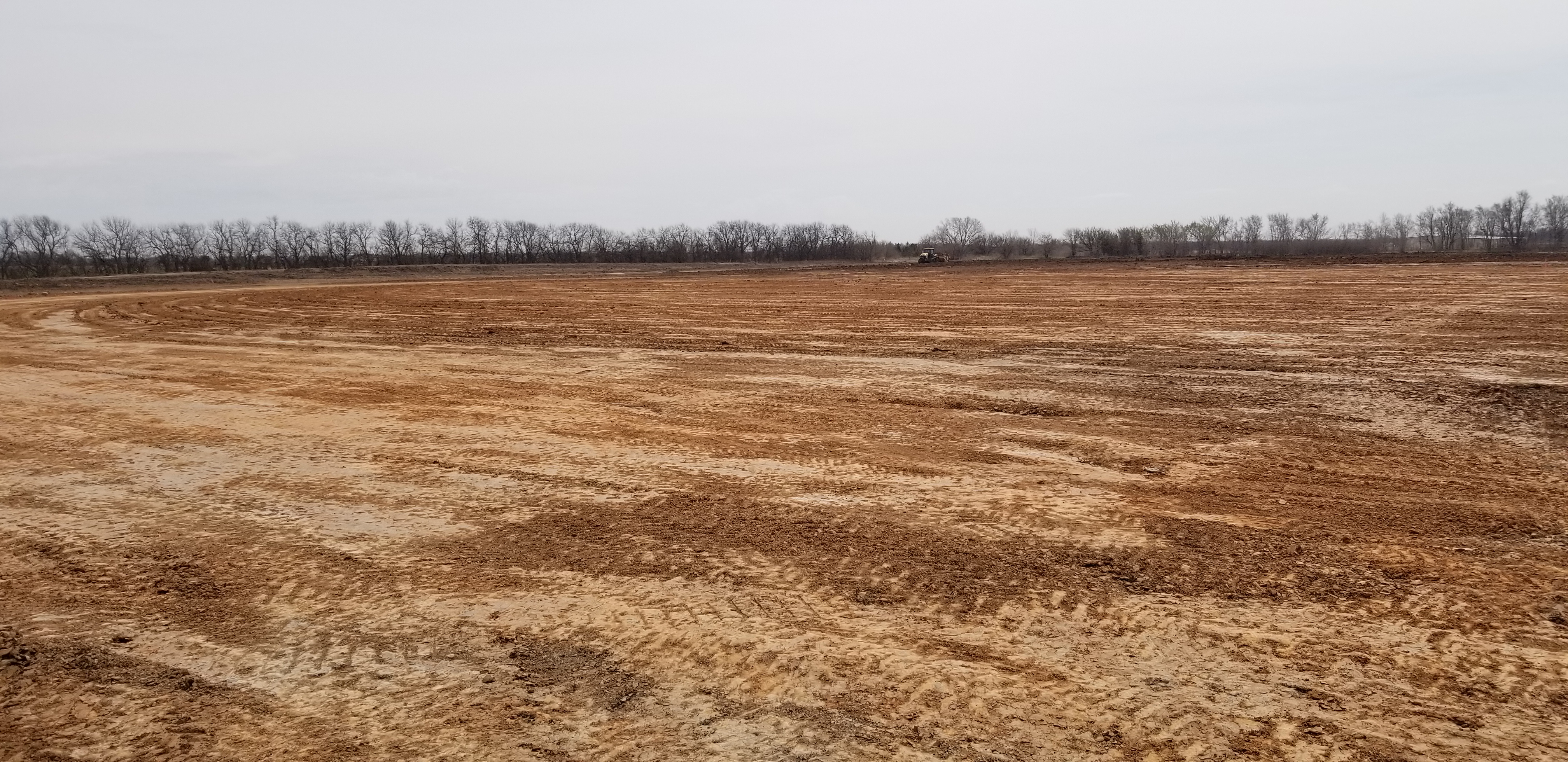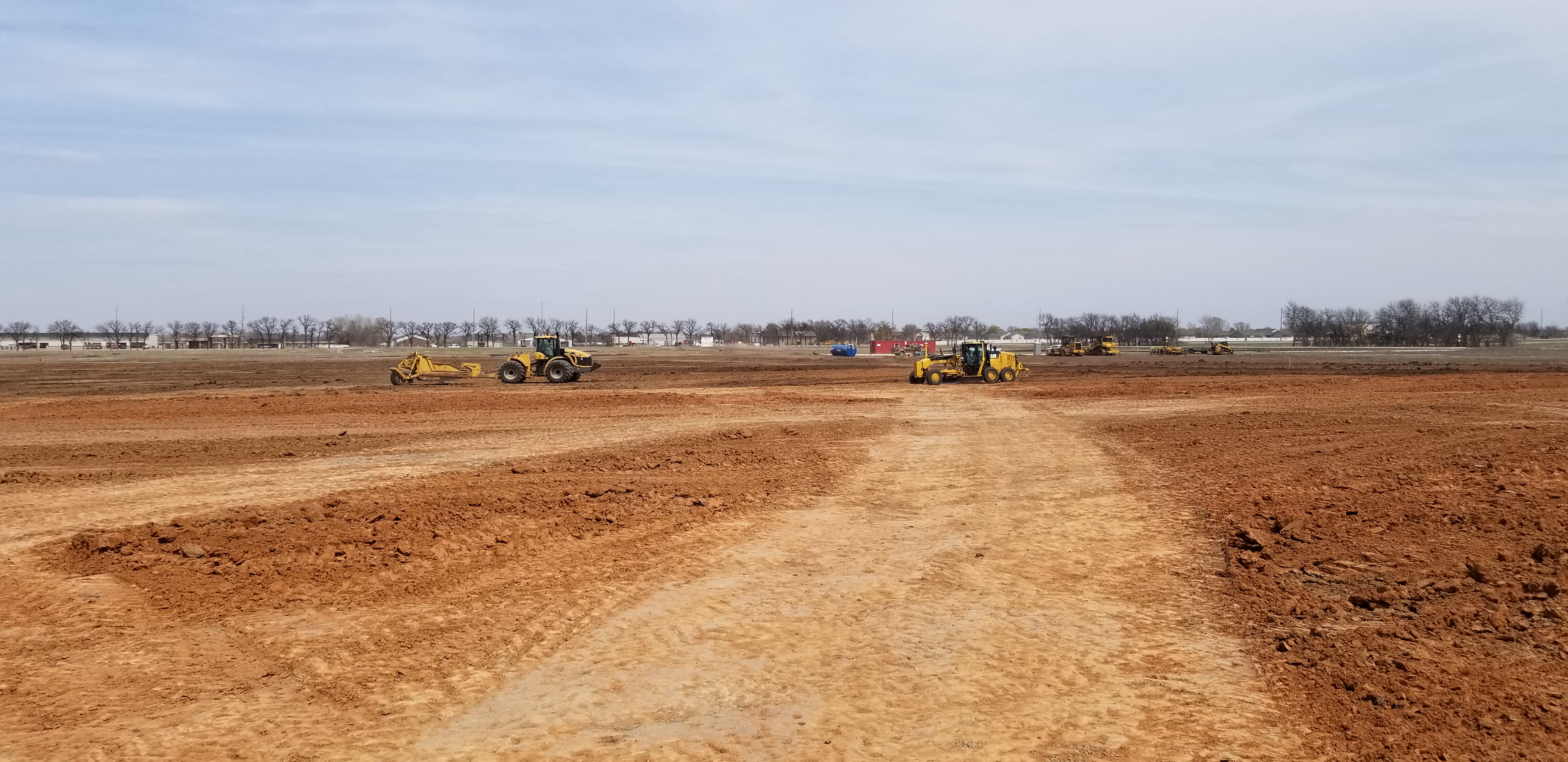 Latest Update 12/12/2018
Heavy equipment is on site and dirt work has started!