Gyms in Manhattan | Genesis Health Clubs
The Wait is Over! The New Location is Now Open!
We are excited to welcome you to your new fitness home! The largest health club facility in Manhattan, Kansas history sitting at 70,000 square feet! Genesis Health Clubs Manhattan brings an unprecedented array of fitness options to the community all under one roof!
Frequently asked questions and more information on the new club can be found through the Member Letter below:
*Due to extreme demand, day passes may not be redeemed in Manhattan at the current time.
Ready to see the new, multimillion-dollar gym?
Come see what all the fuss is about at the new and improved, well-worth-the-wait, member-focused Genesis Health Clubs Manhattan!
Come on in for a free tour!
A Six-Lane Indoor Pool, Three-Lane Running Track, Full Basketball Court, and So Much More!
This brand-new fitness center is on the hilltop of 2704 Allison Avenue and 0000 Fort Riley Blvd. The multi-million dollar club is one of the largest and most well-equipped in the region, which includes Manhattan's only indoor swimming pool complete with six lanes! And that's not all...
Genesis Manhattan also features luxurious amenities including a three-lane indoor running track, multiple exercise studios, a full basketball court, certified childcare, the best cardio, the best weight and strength training machines, and rows upon rows of free weights. The club also includes three indoor tennis courts with a Grand Slam viewing lounge and a fully serviced bar, the best Personal Training in the business, the most fun group exercise classes led daily by our incredible expert instructors, and a delicious smoothie bar to refuel after workouts.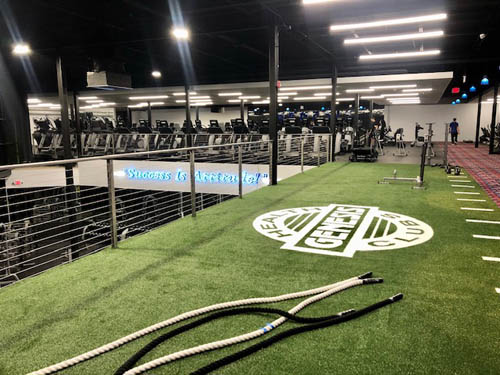 Want even more? You got it!
Manhattan has premium locker rooms with built-in locks, dry saunas, steam rooms, granite countertops, high-end hygiene products, and full free towel service.
Let's get a recap on those luxurious amenities, shall we?
Manhattan's only indoor swimming pool with six lanes
Full basketball court
Three-lane indoor running track
Spacious exercise studios
The most fun Group Fitness classes taught by the best Group Exercise instructors
The best Personal Training
Premium locker rooms with built-in locks
Dry saunas
Steam rooms
Pilates
Free towel service
Granite countertops
Three indoor tennis courts
Grand Slam viewing lounge and bar
Shake This! Smoothie Bar
Certified Kids Club childcare
Top-of-the-line cardio and weight training machines
Rows of free weights
Social gatherings and events!
The Best in Group Fitness and Personal Training
Try any one of our amazing Group Excercise classes! From Cycle, Yoga, or Zumba, to Barre, Group Fight, or Chair Fitness... We have something for everyone to enjoy! Our classes are designed for all ages and all fitness levels, and they are all taught daily by industry-leading, expert professionals. Check out the cool classes offered here!

More into a personalized one-on-one approach? Look to Personal Training at Genesis Manhattan, where we will listen to your needs and help you develop a new lifestyle of both health AND fitness.
Social Fun to Come to Manhattan
While we're excited to bring all of these top-of-the-line amenities to you, we're even more excited to bring you the social fun that comes with a full-featured health club like this one. As we emerge from the pandemic, our Manhattan club will become the social center of the city, with socials, parties, leagues, events, swim lessons, athletic competitions, tennis tournaments, and all sorts of other reasons to be social at the club while you get fit.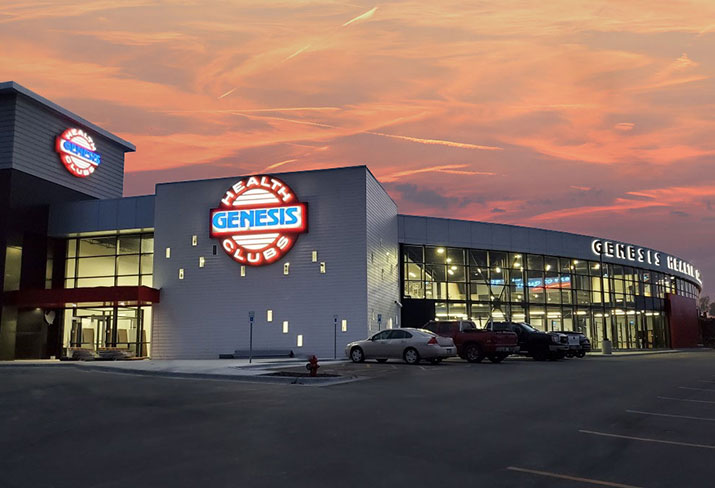 Fill out the form for more Info!
The new Genesis Manhattan location is now open and ready for fitness! Come achieve your fitness goals with us! Fill out the form on this page to learn more about membership and the club.