Holiday Hours
December 24th – Christmas Eve | Close at 5pm
December 25th – Christmas Day | Closed
December 31st – New Year's Eve | Close at 7pm
January 1st – New Year's Day | 9am – 5pm

Open house on New Year's Day | No charge for guests

The club will resume normal hours on December 26th and January 2nd
Gym Features
Announcement: Genesis Health Clubs has purchased Lincoln Athletic Club and will be relocating Pine Lake to that location. Read the full announcement here:
December 3rd, 2017
Dear Pine Lake Members,
Pine Lake will be relocating to a newly acquired location. Genesis Health Clubs is excited to announce the purchase of Lincoln Athletic Club! The transition will take place Monday, December 4th, 2017. Effective Monday, December 4th, Pine Lake will be permanently closed.
Lincoln Athletic Club is a huge club with many brand-new amenities we are excited to share with you, including indoor and outdoor Tennis, Racquetball, indoor and outdoor swimming pools, Children's Programs, Tanning, Massage Therapy, a Café and Pro shop and so much more. Best of all, your current membership will give you access to this club at no extra charge. That's right, your dues will not change, and you will have access to so much more.
Best of all, we'll be bringing All-American Training with us as we move into Lincoln Athletic Club. In a few short days, we'll have the AAT room moved and ready to go. If you haven't tried All-American Training yet, it's the most calorie-shredding workout available in Lincoln with high-tech heart rate monitoring and fun intervals to keep you motivated. Stop by the front desk to sign up for a time.
Lincoln Athletic Club is a landmark in Lincoln and one of the nicest facilities in town already but we are excited to start construction and take it to the next level. We will turn it into a crown jewel for the community here over the coming years. I'm working on some major plans already. We have a world-class tennis club in each of our major markets, and this will be the one for Lincoln.
I have tried to anticipate some of the questions you may have, and I have included those in a Question and Answer format on the back of this letter. Our team anticipates your continued patronage and wants you to know that we are truly excited about serving all your health and fitness needs. We look forward to providing you with the best and newest innovations in the health and fitness industry.
Yours in Health,
Rodney L Steven II Owner/President
Q: Is Pine Lake closing?
A: Yes. Effective Monday, 12/4, Pine Lake will be permanently closing.
Q: Will my current membership rate stay the same?
A: Yes, your current membership rate will stay the same, with no additional charges for the additional amenities now available to you. Membership rates will go up for new members once remodeling is completed, but current Pine Lake members will be grandfathered at their current rates, as long as they remain members.
Q: Where is Lincoln Athletic Club located?
A: Lincoln Athletic Club is located at 5300 Old Cheney Rd, Lincoln, NE 68516, just 3.9 miles away from Pine Lake with easy highway access to Hwy 2 at 48th or 56th St.
Q: Will All-American Training be offered at LAC?
A: Yes! All-American Training will be up and running in a few short days. See the front desk for details.
Q: Will the hours of operation be affected?
A: Hours will be expanded going forward! We will still be open 5a-11p Mondays through Thursdays, but Fridays will expand to 5a-10p and Saturdays and Sundays will expand to 6a-10p.
Q: Will the O Street Location Remain Open?
A: O Street will remain open and all Genesis members will continue to have full access to the facility.
Q: Will schedules for Group Exercise/Aerobics classes change?
A: The current class schedules will stay the same and more exciting classes and times will be added in the near future!
Our Pine Lake gym location in Lincoln offers a wide variety of cardio equipment and a large weight training area, so you'll have everything on hand to create your ideal workout. Afterward, head to the locker rooms for a soothing, relaxing dry sauna session.
Need childcare during your gym session? Our Kids Club has you covered. Your kids can enjoy a range of fun activities including crafts, games and movies, supervised by our professional Kids Club specialists. Kids Club is open to children ages 6 weeks through 13 years.
Should you want a one-on-one training experience, our Personal Training staff is there. They'll work closely with you to design a workout regimen that is customized to your specific objectives, needs, and fitness level. You'll maximize the effectiveness of every workout and accelerate your progress.
You'll also want to take advantage of the many group fitness classes available at Pine Lake. Join our motivational, experienced group fitness instructors and cycle, step, kick, pump and dance your way to better fitness. Popular classes include yoga, Zumba, cardio, strength training, interval training and more.
New to Pine Lake is our All American Training class. Members are already raving about it! This workout is an intense hour-long fusion of cardio and strength that will get you next level results. You'll be wearing a heart monitor to watch your progress and know exactly how many calories you burn with each class. If you're looking for a workout that will take you to the next level, check out All American Training!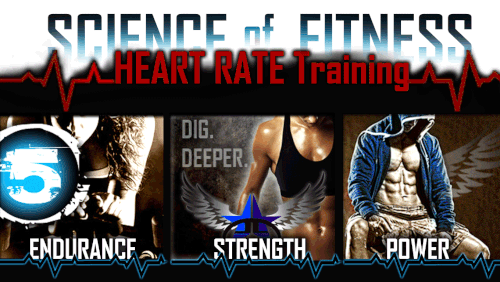 ALL AMENITIES AND SERVICES
Kid's Club
Locker Rooms
Sauna
Yoga
Cardio Equipment
Certified Personal Trainers
Cycle Studio
Free Weights
Group Exercise Classes
All American Training