Blog
Wednesday, September 23 2015 2:44 PM
Derek Lee is one of our members at the Salina location. He attended one of our previous Nutritional Seminars and was inspired to change his lifestyle for the better. Here is his personal story on how he was able to achieve his goal and live a healthier life.
"I just wanted to say Thank You to Joe Humiston for putting on these Nutritional Seminars. When I visited the last one, I realized that there were several tweaks I needed to make to my daily diet.

Specifically, though I was counting calories, I was not seeing the muscle gain I desired and still had low energy times throughout the day. I learned that I was not meeting my basal metabolic rate, was missing key nutrients, and was missing out on the best times for key nutrients.

I now eat 6 times per day, starting with protein and fats in the morning to start my steady calorie burn for the day. I hit all of my key nutrient goals, made possible with Quest bars for snacks and using SRX supplements. The SRX daily vitamin and omega pills are essential to my daily diet.

My energy level is not only up, it stays up all day. I have been able to continue losing weight while adding measurable muscle weight each month. Of course, my training with Andrew is essential, too, but diet has been a key factor.

This morning was a "milestone" day. With a scale weight of 212, I am now down exactly 150 pounds from where I started. Thank You for being a part of it!"

-Derek Lee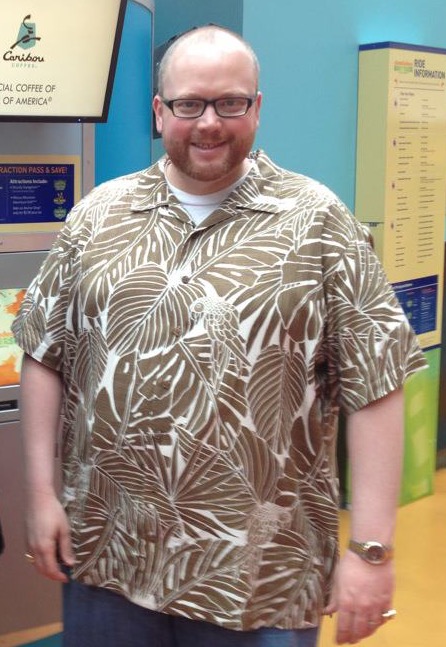 Tuesday, April 7 2015 3:01 PM
Hello Salina members! Below is our April Group Fitness news.
Be sure to follow our Facebook page for more updates!

Our featured class for the month of April is Group Power, your hour of power! This 60 minute program strengthens all your major muscles in an inspiring, motivating group environment with fantastic music and awesome instructors. With simple, athletic movements such as squats, lunges, presses and curls, Group Power is for all ages and fitness levels.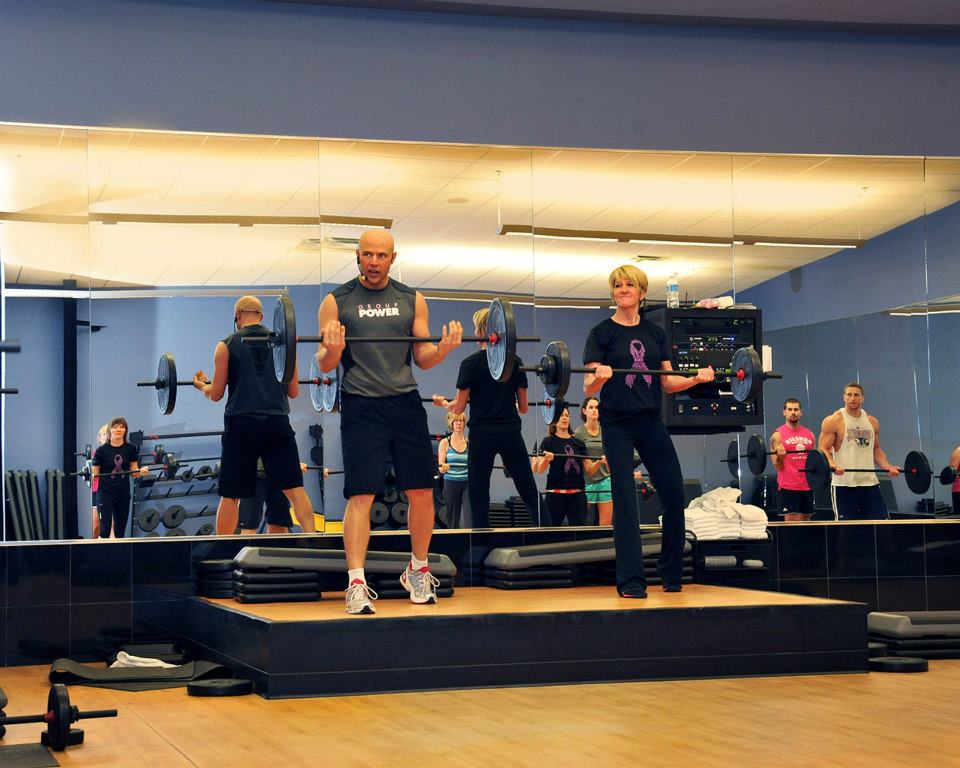 Meet our featured Group Power instructor, Mark Toeniskoetter!
I have struggled with my weight since as far back as I can remember. Hitting every diet fad I could find. Some did help me lose weight but no diet plan will keep that weight off forever. In 2009 I started a lifestyle change that included lots of walking and eating smaller portions of healthier foods and managed to lose 90 lbs in less than 2 years! I had to find something to do with all the extra energy I suddenly had. I saw a flyer for the July '11 Group Power release and after just one class I was hooked! In a mere three months I was lifting more than twice the weights I had started with. I could see the results. My Instructor took notice and asked if I was interested in becoming part of the team. This has been by far the best life decision I have ever made. I love this job!

I started teaching Group Power in Jan '12, Group Kick in July '14. I love helping people get stronger. You can see their joy from month to month as they are able to lift more and more weight, as muscle definition begins to show, and as cardio levels increase.

In my spare time I like to go kayaking, biking, hiking, run obstacle races, anything to stay active! I wasted years of my life so out of shape that a simple task of mowing the yard was difficult. I have a lot of catching up to do!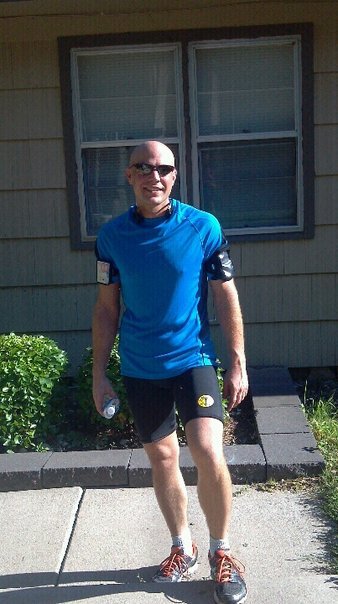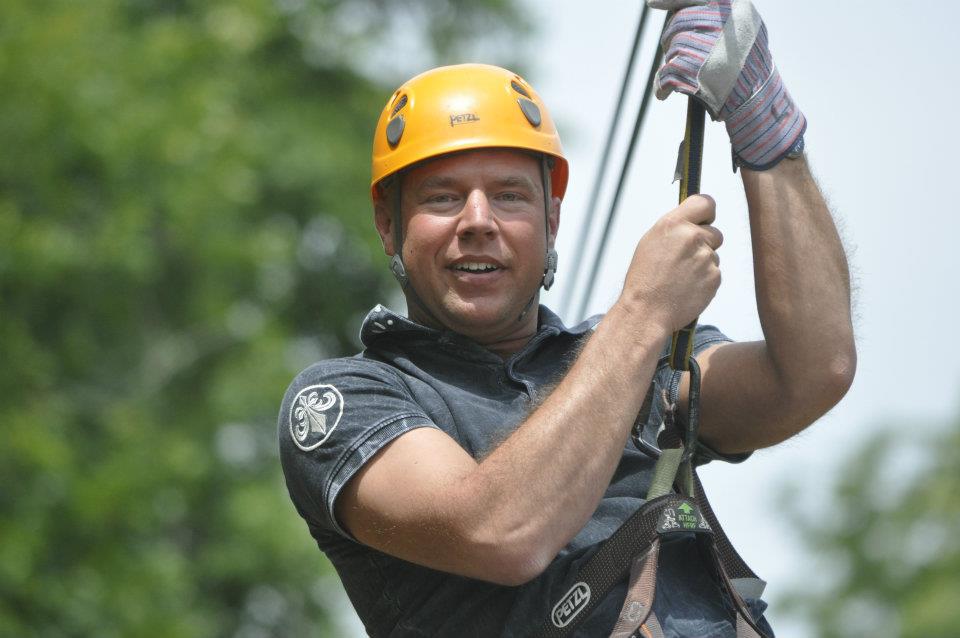 The April MOSSA Launches are coming!!!
Join us as we Move together!! Let US Help you get your Workout Started!!
Working Together to Get More People Moving
Monday, April 6, 6:00 pm Group Ride
Thursday, April 9 , 9:30 am R30
Sunday, April 12, 3:30 pm Group Power
Friday April 17, 5:30 pm Group Kick then join in the grand finale of our Salina Fitness Challenge, let's see who is going to Vegas!
Sunday, April 19, 4:00 pm Group Centergy
Friday, May 1, 6:30 pm Group Blast, yes we are blasting off TGIF!!!
Monday, March 2 2015 3:04 PM
Hello Salina members! Below is our March Group Fitness news.
Be sure to follow our Facebook page for more updates!

Our featured class for the month of March, is ATC. Athletic Training and Conditioning is an intense, simple combination of exercises that works every part of the body and will leave you sweating!
Meet our featured ATC instructor, Josh Turner!
My fitness journey started when I was a little kid playing sports, mainly soccer. I attended Kansas Weslyan University where I was majoring in Athletic Training and playing on the soccer team. My life took a huge turn when I was diagnosed in 2011 with Thyroid Cancer. The day I woke up from the surgery and they informed me I had cancer changed my life. I started attending church at Higher Praise and made it a mission in my life to never look back. I was going to do whatever I had to do to make sure I was as healthy as possible. I joined Genesis Health Clubs shortly after getting the ok to workout and have been here since. I was approached in 2013 by Joe Humeston about the possibility of becoming a Personal Trainer and was hired on. Growing up I was always shy so group fitness was a huge thing for me to break out of my shell as well as help me communicate with clients/members. I've been doing group fitness for little over 2 years now and love it. I love the motivation, the hard work, the sweat that all the members put into every class. It makes my job more enjoyable. Currently I am teaching 3 fitness classes. Group Power, Group Blast, and ATC.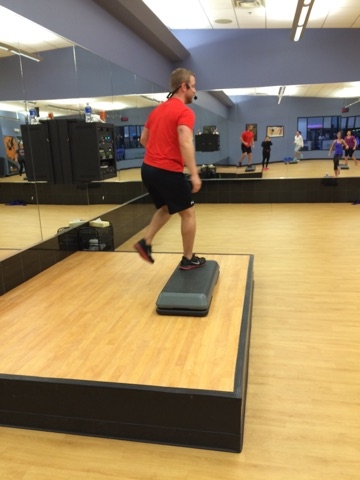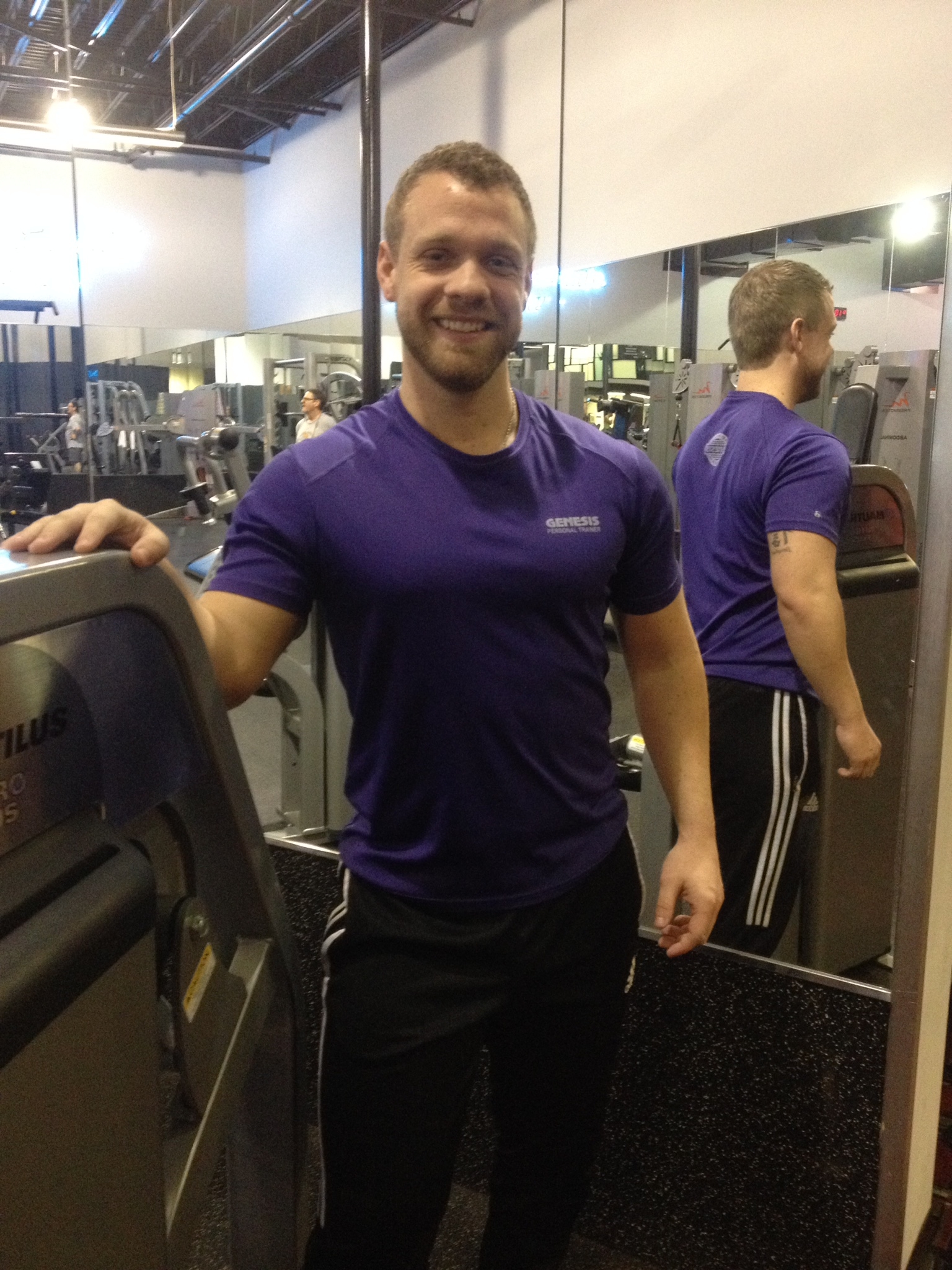 Meet Pam Morris!
A few years ago Pam Morris joined Genesis Health Clubs with a goal to get fit. She has spent those years lifting weights with Alison Hager as her trainer and attending various classes like TRX, cycling, ATC, and Boot Camp. She met various people and created numerous friendships along her journey.

For the past 5 years, Salina Genesis' ladies have formed a team for the Emma Creek Classic 5K. This inspiring run is a celebration of women's health and fitness with women of all ages and abilities participating. When invited to do the run/walk, Pam was skeptical, but with encouragement from many women, Pam did the 5K. It was her very first 5K, but not her last. Her goal is to complete Emma Creek this year. Pam is now fighting a battle against Kidney Cancer. We are all on a journey towards becoming better individuals. Not only is our Genesis' team of women coming together for this event, but we're supporting Pam on her journey! Her motto: "When life knocks you down get up and do a burpee!"
Please join our Plodders team this year as we join Pam in this celebration of health & fitness!
The deadline for sign-up is March 25th! Entries are available at the front desk or please contact Cindy Crehan, group fitness coordinator with any questions.
Tuesday, February 10 2015 3:00 PM
Hello Salina members, Below is our February Group Fitness news.
Be sure to follow our facebook page for more updates!

Our MOSSA launches in January were a huge success! Thanks to all our participants!! We Stepped, Kicked, Powered Up & Centered ourselves with the new releases!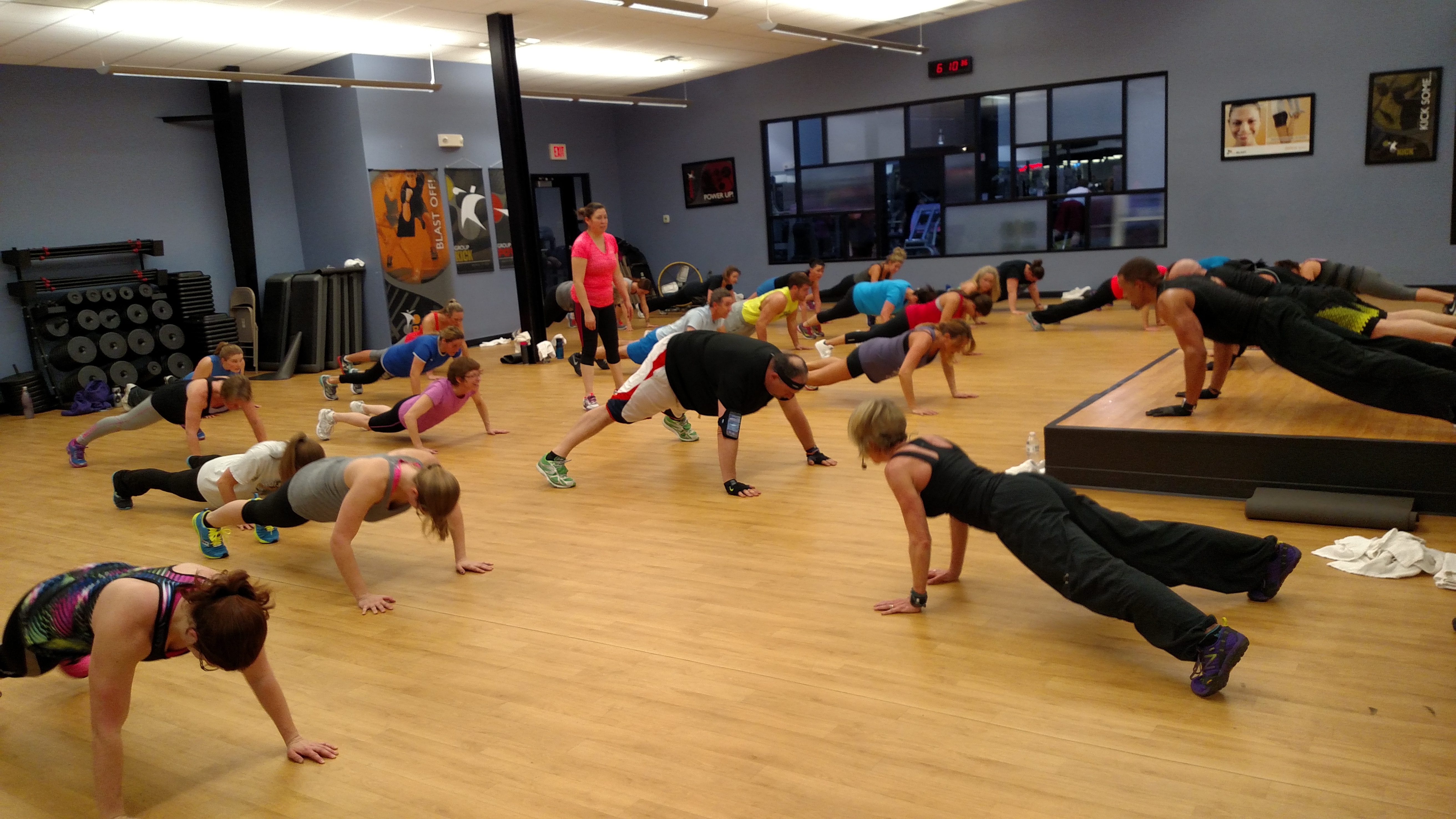 Join Michael Lesko on January 14th for a Valentines Day celebration with Heart to Heart Partner Yoga!
This is a fun and supportive yoga practice. Breathe, move and stretch together as a couple. Strengthen your relationship by cultivating support, trust, connection, and playfulness as you laugh and exhale deeply!

Our featured class for the month of February, is R30. Get fitter in only 30 minutes! It's as easy as riding a bike, & in R30, riding a bike has never been better! Burn calories improve muscular endurance, & build cardio fitness as you ride with surges, short intervals, power & end with a rush. Inspiring music & motivating coaches ensure that Everyone Finishes First!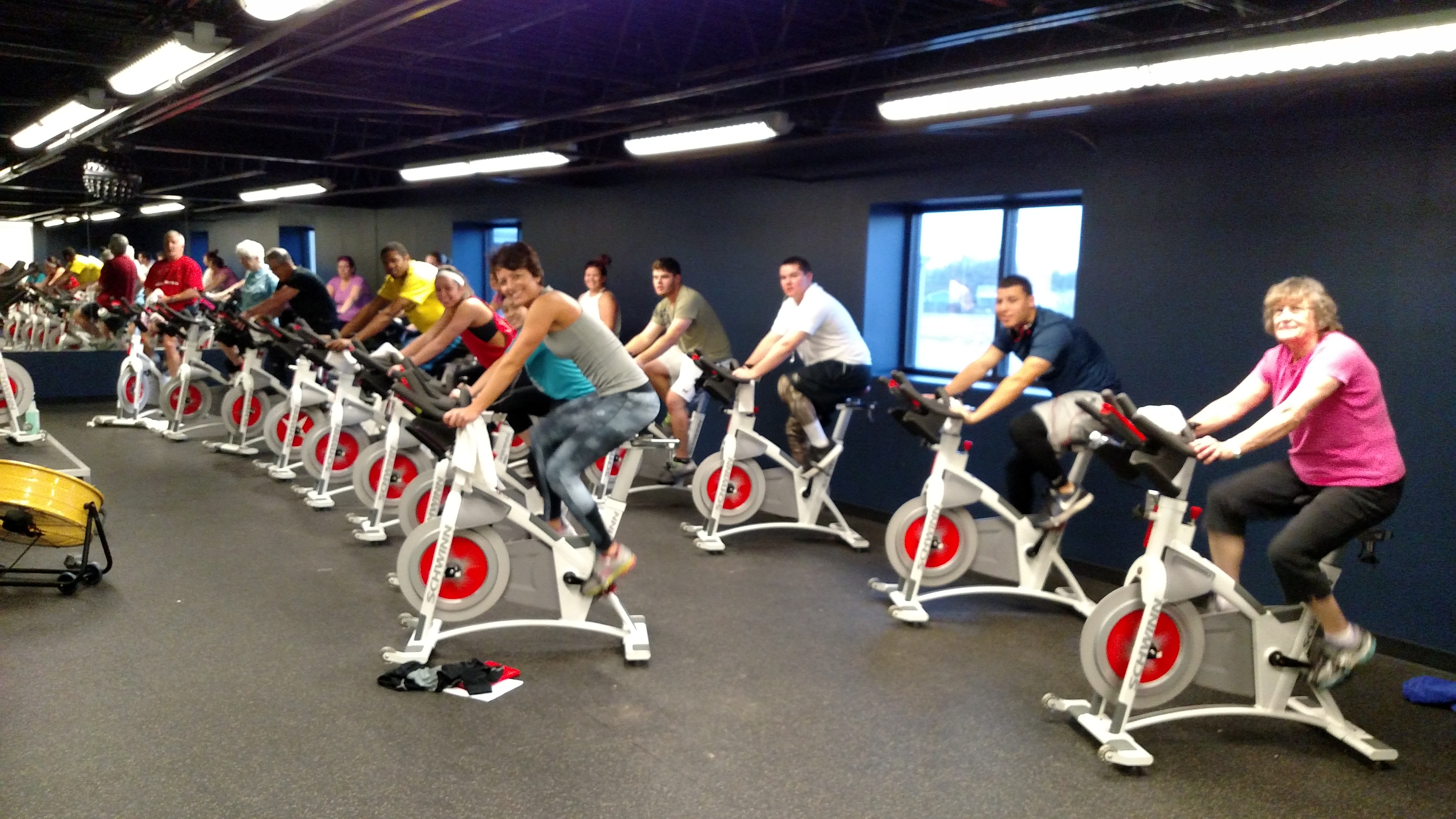 Meet our featured R30 instructor, Andrew Weber!
"I got my start in fitness very early. As a little kid my parents got me involved in every sport. Wrestling was the main focus back then, with a career that spans 1st grade through 12th. In high school I began power lifting. This transitioned into strong man competitions. I continued strong man throughout high school until leaving for college in 2007. Even in high school I knew I wanted a career in fitness. I was just unsure about how best to begin. I received my first Training certification from the Salina YMCA the summer following high school graduation.

After two years in the Athletic training program at KSU I joined the USMC. In addition to all other responsibilities in the corps I began training fellow marines in the gym as well as Machine Gun crew operations.

Leaving the military after 5 years I returned home finding work at the local health club. I began by taking some of their group fitness classes. Shortly after that Cindy asked me to begin instructing, this lead to my first MOSSA certification. From that point on I decided to make this my career. I became a certified personal trainer at Genesis Health clubs in the early summer of 2014.

I continue to instruct multiple Group Ride classes as well as Group Kick. My recreational activities now consist of competing in Mud runs across the mid west.

I have two nephews that come to the day care here regularly. The oldest is a huge fan of what i do and loves playing with his toddler weights. We have recently been working on his hand stands."
Friday, December 5 2014 4:57 PM
Hello Salina members! Below is our December Group Fitness news.
Be sure to follow our facebook page for more updates!
16 in 60 Congratulations!
Congratulations to Darla Hassler, Dan Hiebert, Kerry Bowell, Cathy Graves & Melissa Bowell for completing 16 group fitness classes in 60 days! They will receive a Genesis T-shirt, 50 G-perks and one free "Shake this Burner" shake. Best of all they are on her way to meeting her fitness goals!
Join us as we launch our featured class for the month of December, Group Blast on the 5th @ 6:30 pm. This is as athletic, cardio-based class that will improve our agility, coordination and strength. It can be tailored to all fitness levels. Meet our Blast instructors! (insert Blast photo)
You will find Group Blast on the group fitness schedule!
Meet our Zumba instructor, Lacey Percell!
My name is Lacey Dawson. I live in Herington, KS. I own the dance studio Dance In Motion in Abilene Kansas and teach ballet, jazz and hip hop to ages 3-18. I have an energetic two year old little boy that keeps me on the go. With a dance background I was thrilled when I was asked to be a Zumba instructor. I am excited for this opportunity and new journey to teach Zumba at Genesis.
Lacey teaches Zumba on Tuesdays & Thursdays @ 11:30 and Sundays @ 2:30! In December we are adding a Thursday & Friday evening class @ 6:30 pm!!!
Thursday, October 2 2014 11:03 AM
Greetings Salina Members! Below is our October Group Fitness news. Please make sure to follow our facebook page for ongoing updates too!
16 in 60 Congratulations!
Congratulations to Teri Weis for completing 16 group fitness classes in 60 days! She will receive a Genesis T-shirt, 50 G-perks and one free "Shake this Burner" shake. Best of all she is on her way to meeting her fitness goals!
Studies show that people are more apt to continue a fitness program if they exercise with another person or in a group. It also takes about 60 days to "develop a habit." With our 16 in 60 Program, you get both!
If you are new to the club and want to try out our Group Fitness Program please pick up the 16 in 60 form at the desk so you too can be rewarded for trying our classes!
Meet our New Group Kick instructor Kate Brockway!
I am thrilled to be one of the new Group Kick instructors at Genesis -Salina. I have been on my personal fitness journey for several years, and happened upon a Group Kick class a couple of years ago. I was immediately hooked. Since I discovered Group Kick, I have attended every class I could possibly fit into my schedule. The power of Group Kick never ceases to amaze me. It makes a bad day good and a good day even better. I always leave class feeling empowered and ready to take on the world.
I am a professor at Kansas State University-Salina where I teach accounting and finance. My husband is also a KSU professor and we have three children.

I'm excited for the opportunity to share my passion for Group Kick with others. Hope to see you at a class very soon!
Genesis Fights Cancer!
Join us in the fight against cancer with our MOSSA launches and Yoga classes. The proceeds will benefit the Tammy Walker Appearance Center.
Be sure to mark October 11th on your calendars.

8:30 am Yoga Flow
9:30 am R30
10:15 am Group Kick
11:30 am Group Power
12:45 pm Group Centergy
2:00 pm Group Ride
3:15 pm Restorative Yoga

This event is an all day sweatfest! This is, YOUR STRENGTH-YOUR FIGHT-YOUR JOURNEY-YOUR PEACE!
For any questions or concerns about our classes or schedule please don't hesitate to contact me!

Cindy Crehan
Group Fitness Coordinator - Salina
ccrehan@genesishealthclubs.com


Thursday, July 10 2014 5:14 PM
#WHYiMOVE July launches!!!!
Group Ride launches July 14th @ 6:00 pm
R30 launches July 16th @ 6:45 pm
Group Kick launches July 19th @10:00 am
Group Power launches July 21st @ 5:30 pm