West Central Tennis Team
Meet Our Genesis West Central Tennis Team!
Mike Woody
National Director of Tennis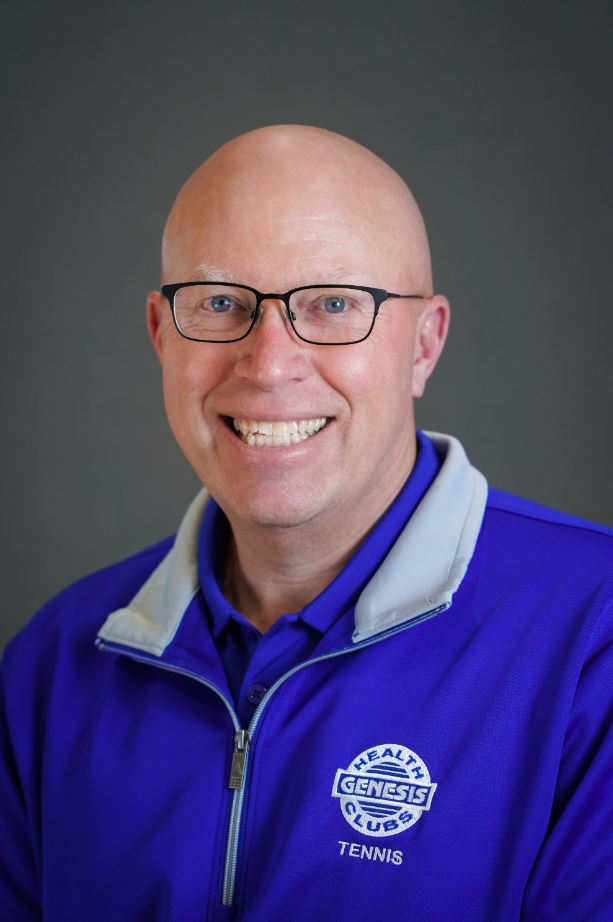 Genesis Tennis Professional since 2015
Degrees and Certifications
• USPTA / PTR Certified
• ten and Under National Trainer- USTA
• High School Development National Trainer – PTR
• Cardio Tennis National Trainer – TIA
• Attended over 1,000 Hours of Industry Workshops / Training
Accomplishments
• Led Midland, MI to 1st Best Tennis Town Award in the United States by USTA
• Travelled around the world training & US leading tennis workshops- Japan, Turkey, Dominican Republic, Jamaica, Canada, England
• Former Director of 39 Court Facility and a team of 40+ employees who deliver high-level tennis programs to a community of 40,000
• Former Collegiate stands out – Western Michigan University- Top 10 All-Time Career wins for over 30 years.
• USPTA National Facility Manage of the Year
• USPTA Midwest Tennis Pro of the Year, Nominated to Hall of Fame in Midwest
• Coached six teams to State Championship win.
• Two Children: Meghan and Austin – played collegiate Tennis on scholarship.
Playing Highlights
• High school state champion
• Former Collegiate stand out – Western Michigan University- Top 10 All-Time Career wins for over 30 years.
• Winner of over 100 USTA Tournaments in my career
• Serve and Volley is my preferred game style- my mission is to shorten the point.
Tennis Philosophy / Goal
Play to Win!!! No matter your age or level, my goal is for everyone we work with to "feel success." Success can be getting your first tennis ball over the net, maybe making a shot you have never made, it could be finally winning your first match, or beating someone you have never beat. Tennis is a game with so many surprises and joys. So our hope to you is that you catch the tennis fever, savor the emotions it creates, and buckle your seat belt for your "Tennis Adventure."
Tony Tsymbalov
Director of Tennis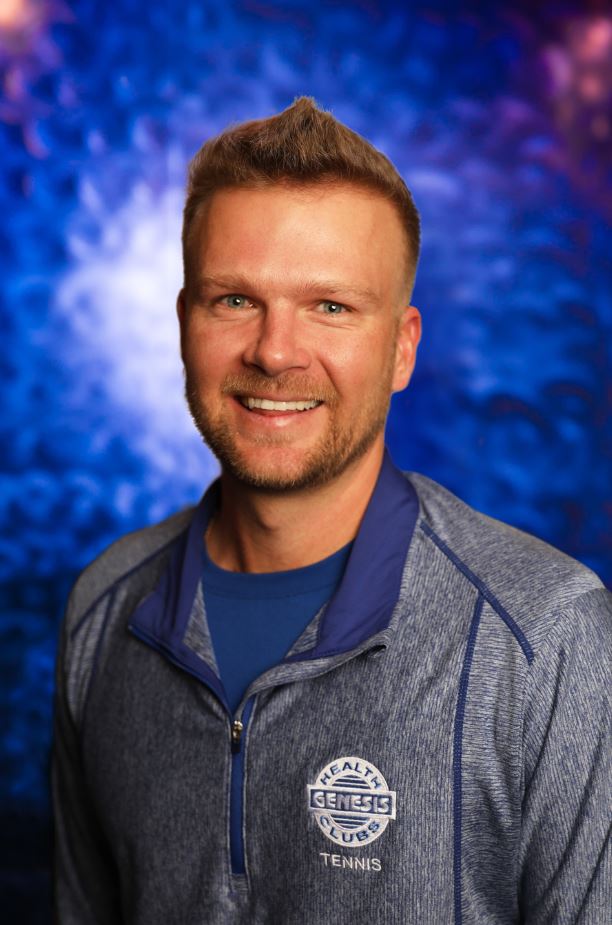 Genesis Tennis Professional Since 2015
Degrees and Certifications
• 10 and Under PTR Certified.
• Adult Development PTR Certified
• Cardio Tennis Certified
Accomplishments
• Helped establish, open, develop and run Elite Squad Tennis Club
• Created and ran a membership drive that resulted in over 125 new memberships
• Former director of Tennis with over 20 employees
• Trained and developed seven players who play College Tennis today.
• Helped my sister to develop into a collegiate athlete.

Playing highlights
• Freshman of the year in Missouri Valley Conference at Indiana State University
• Played Davis Cup for Kazakhstan for six years.
• Got to be top 100 ITF in Singles and Doubles

Tennis Philosophy
I believe that everybody can improve no matter their age or ability level. There are so many reasons people play this beautiful sport, and it is our mission to help you succeed and reach your goals. Our knowledge, passion, and love for this sport will provide you with everything you need to take your game to the next level of competitive, social, and fun Tennis.