Pilates Studio
Whatever your fitness level, Pilates training will transform your mind and body! Pilates is a mindful, precision-based, and core centered approach to fitness and movement. You will feel stronger, move with more ease and be less prone to injury. Genesis Health Clubs has top-of-the-line instructors ready to guide you on your Pilates journey. ALL NEW CLIENTS are invited to a complimentary Pilates workout. Experience the Pilates difference today!
LEARN MORE BY CONTACTING YOUR 84th & Q PILATES DIRECTOR
Email Kathleen at kathleen.solem@genesishealthclubs.com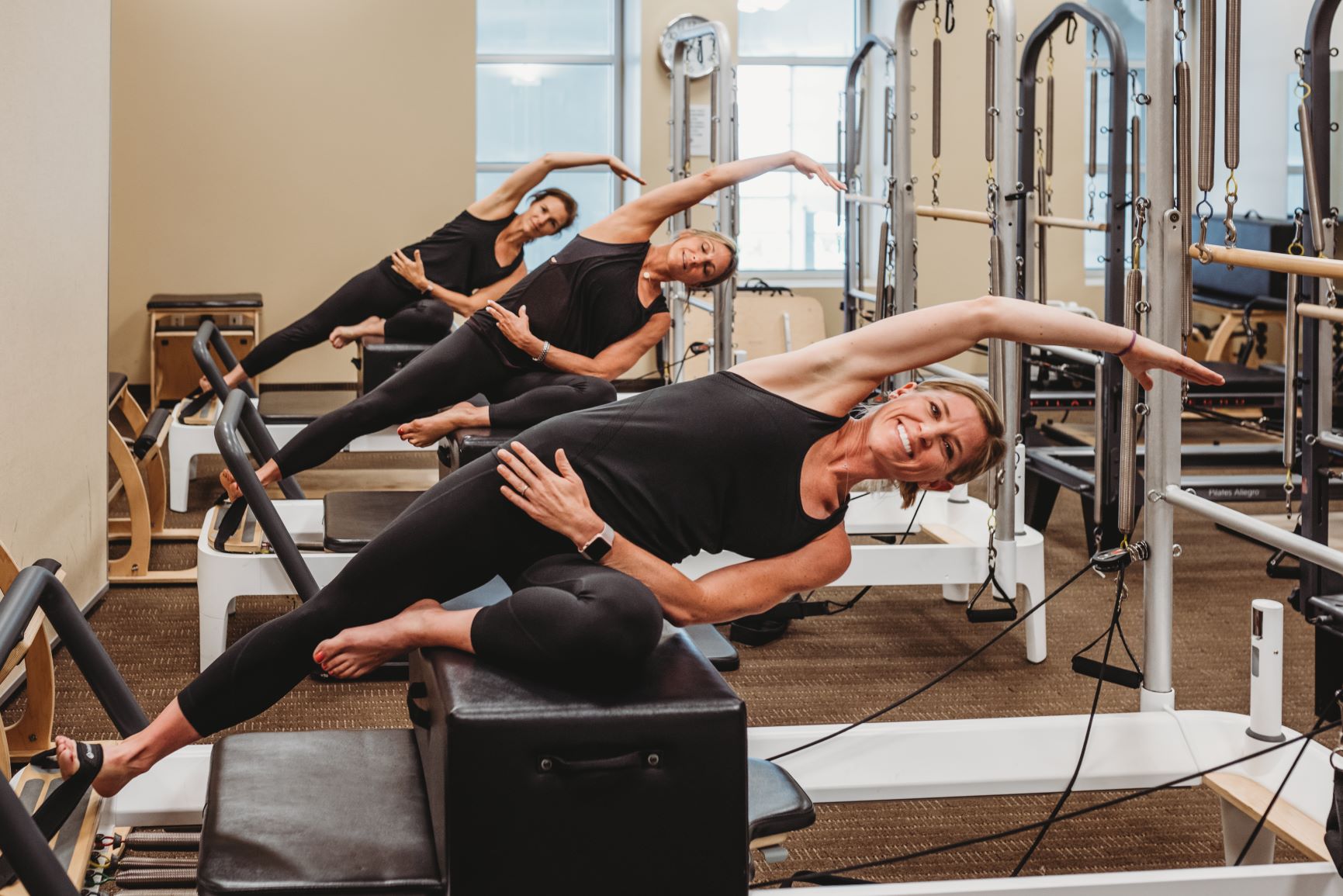 The Pilates Studio
Complimentary Pilates Reformer Session
Experience the Pilates Reformer difference with a complimentary session!
Build stamina and strength throughout the body while improving flexibility, agility, and coordination.
New students can try out Pilates Reformer for free. We have one-on-one, semi-private, and small group training sessions available.
Contact our studio manager Elizabeth to get a session set up!
Elizabeth Grossrhode | elizabeth.grossrhode@genesishealthclubs.com
ONE-ON-ONE & SEMI-PRIVATE TRAINING
Personalized sessions designed with your individual goals in mind. Whether you are looking to improve athletic performance, a therapeutic approach to exercise for pain free movement, or the classic Pilates results of a better core, better movement, better body, One-on-One sessions are the best way to maximize your results.
INTRO TRAINING
Highly recommended for all clients new our Pilates program. These sessions provide for assessment, goal setting, communication, and workouts that help to ensure your Pilates experience gets started and continues on the right foot.
(4) One Hour Sessions | One-on-One - $199
SEMI-PRIVATE TRAINING
Working out with spouse, family member, or friend. These sessions are for 2-3 people and are scheduled directly with your instructor.
The Pilates GROUP EQUIPMENT WORKOUTs
Group sizes can range from 3-6 participants
BREATH | BALANCE | MUSCLE DEVELOPMENT
PILATES BENEFITS THE WHOLE BODY
When the WHOLE BODY is working together, and when we are strong on the INSIDE and when we train our BODY to move correctly we…
LOOK better
FEEL better
MOVE better
And have more ENERGY to better PERFORM the basic daily tasks of life as well as demanding exercises and activities.
PILATES IMPROVES QUALITY OF LIFE!
CLASS CANCELLATION POLICY
Cancellations are required 24 hours in advance in order to not be charged and appreciated so that other members have the opportunity to sign-up in open spots.