Gyms in Independence Missouri | Genesis Health Clubs
We are excited to share that the multimillion-dollar renovation of our Genesis Independence location in Missouri is finally complete! Read more details in the original announcement and Member Letter below:

The Best Gyms in Kansas & Missouri!
Need proof? You got it!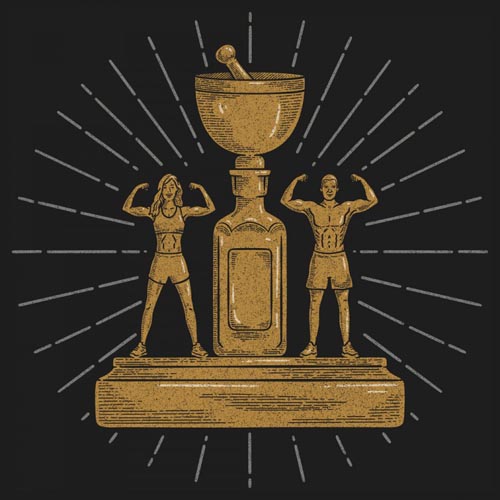 FREE 3-DAY PASS
Fill out the form on this page for a free 3-day pass to our Independence location!
You'll be able to experience all of our luxury amenities, exciting group exercise classes, and top-notch equipment for no cost.
Keep reading for more details on this luxury health club!
Luxurious Amenities
Members love the friendly, helpful, and motivational atmosphere at our 24-hour Independence Genesis gym! This spacious facility has everything you need for a great workout, including quality fitness gear, free weights, strength, and weight training equipment. Plenty of cardio machines means no long waits for you and your favorite workout methods. Unique amenities of this Genesis club include a pool, steam room, hot tub, and sauna.
Here's a breakdown of Independence Gym Amenities:
Steam Rooms
Dry Saunas
Brand New Cardio Deck
Large Turf & Functional Training Area
Smoothie Bar, Shake This!
Hot Tub
Indoor Swimming Pool
Refinished Aquatics Area
Expanded Supplement Shop
Luxury Lounge
Basketball Court
New Locker Rooms with Private Locks
Brand New Cardio Machines
Rows of Free Weights
The Best Strength & Weight Training Equipment
Highly-Trained Group Exercise Instructors
Cycle/Spin Studio
Yoga Classes
Social Events for Members
Independence Gym with Basketball & Aquatics
That's right! Shoot some hoops with your favorite basketball fanatics at our Independence gym. This Genesis location has a basketball court to take you from beginner to pro.
If swimming is more your style, it's time to hit the water at our Independence health club, where the 25-yard indoor swimming lap pool is set to a pleasant 85 degrees for year-round enjoyment. Take part in our Group Fitness Aquatics classes, swimming lessons, and family swim sessions at Genesis Independence.
Saunas, Steam Rooms, Smoothie Bar, Oh My!
Our Independence gym goes well beyond the gym floor. Both the men's and women's luxury locker rooms include steam rooms and dry saunas so that you can soak up all the health benefits you get during sweat sessions - lowered blood pressure, improved mood, better blood flow, and more.
After strenuous workouts, it's important to refuel and give your body what it needs. Fill up on all the right macros with a delicious and nutritious smoothie or protein shake from our smoothie bar, Shake This! Featuring tons of incredible flavors, we're sure you'll be coming back for a perfect pre-workout breakfast or post-workout snack.
Personal Training in Independence, MO
Our fitness floor offers an experience like no other. Genesis Health Clubs at Independence provides the latest gym equipment fit for all your health wants and needs. If you need some assistance in finding real results, look to our friendly and highly certified Personal Trainers on hand. Independence trainers listen to your needs and get you where you want to be, both in mind AND body.
Make sure you take advantage of our complimentary first training session, which you can redeem through the red tab below:

More Group Fitness Classes = More Fun
The daily Group Fitness Classes at Independence offer something for everyone to enjoy! Join us for favorites like yoga, PiYo, Zumba, cycle, step, water exercise, strength training, and core.
Check out new offerings like our Power classes and high-intensity interval training (HIIT). Our experienced group fitness instructors deliver a challenging, motivational, and fun experience every time.
These classes are free with your membership and are offered daily!
See the classes offered at our Genesis Independence location here.
Fitness Center with In-House Childcare
If you need childcare, look no further than our Kids Club daycare at Genesis Independence in Missouri. Open and available at convenient times, our Kids Club helps accommodate your busy schedule.
Serving children ages six weeks to 12 years, you can expect your kids to enjoy fun activities supervised by professional Kids Club specialists who are all CPR certified. They'll get exercise, watch movies, read books, and play games, having a ton of fun while you get your work done.
Learn more about how you can purchase a Kids Club membership for unlimited visits each month, or find out more on low drop-in rates available here.
Join Genesis Independence & Get Access to Over 40 Clubs
Your membership to this Independence club grants you exclusive access to over 40 other Gold-Level Genesis Health Clubs across the Midwest and Mountain states, including the many KC and surrounding area clubs.

Tour the Club & See For Yourself!
Get started on your goals right now! Feel better, have more energy, tone up, and reach your ideal weight with the help of Genesis Health Clubs. Don't wait!
Fill out the form on this page for a FREE 3-day pass! You can see why Genesis is the right choice for you. Try our group classes, our quality equipment, and our special amenities, all for free!
You can also stop by at any time and get an exclusive tour. One of our fitness advisors will be happy to show you around and answer any questions you may have.
See you soon!