4th of July Hours
In observance of Independence Day, hours will be as follows for Monday, July 4th:
Closing at 2 PM
Kids Club will be open for morning hours only.
The club will reopen at 5:00 AM on Tuesday, July 5th.
Gyms in Lee's Summit Missouri | Genesis Health Clubs
We are excited to announce that the renovations of our Genesis Lee's Summit location are officially complete! Click the button below to get a free tour:
The Best Gyms in Lee's Summit & KCMO!
Need proof to believe that? Sure thing!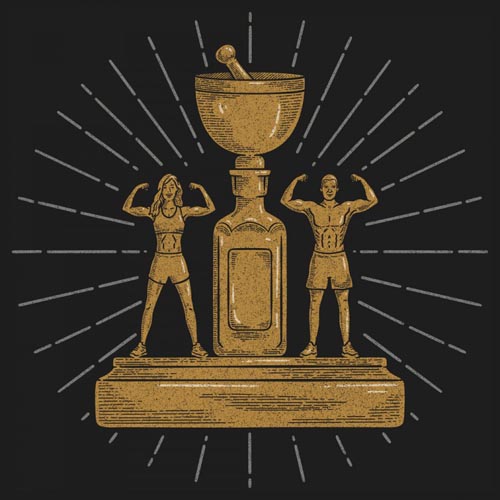 Our Genesis Lee's Summit gym in Missouri is open 24 hours and seven days a week, so any time is a great time to workout.
This well-equipped gym facility has everything you need to meet your fitness goals, from various free weights and strength training equipment to top-notch cardio machines, platforms, and more.
Of course, this location offers a wide variety of fitness gear, but it also provides members with so much more than a gym. Genesis Lee's Summit has unique amenities, including a swimming pool, in-house childcare services, full-featured locker rooms with personal locks, and high-end hygiene products for member use.
Wanting ways to relax and soothe sore muscles? You got it! Check out the steam rooms, saunas, and hot tub available at our Genesis Lee's Summit Club, where we're not just a gym but a luxurious experience.
Need a Recap on Luxury Features at Lee's Summit? Here you go!
Certified Personal Trainers
Unlimited Group Exercise Classes Taught Daily
The Best Strength and Weight Training Equipment
Top-of-the-line Cardio Machines
Rows of Free Weights
Indoor Swimming Pool with Aquatics and Year-Round Lessons
Kids Club Childcare
Hot Tub
Dry Sauna
Steam Rooms
Luxury Locker Rooms with Showers
Spin Classes and Cycle Studio
Yoga
Barre Classes
Zumba
Aqua Fitness & Swim Classes
Group Fight Classes
Social Events for Members
More details on club amenities are below!
Lee's Summit Gym with In-House Childcare Services
Need childcare during your workouts? Check out the in-house childcare services at Genesis Lee's Summit. At Kids Club, children ages six weeks to 12 years can enjoy fun learning activities while being supervised by our CPR-certified childcare specialists.
Kids Club is open at convenient times to help accommodate parents' busy schedules. Choose a Kids Club membership for unlimited visits throughout the month, or if you need only occasional childcare services, there's a low drop-in rate available to you.
Learn more about Kids Club here.
Unlimited Group Fitness Classes
Check out all the group exercise classes at Genesis Lee's Summit, and find your new workout jam with the help of our industry-leading instructors. With their leadership, you can dance, ride, pump, lift, kick and step your way into better health.
Strengthen your core and improve balance and flexibility with Barre, yoga, or PiYo. From low-impact/low-resistance beginner classes to boot camps, there's truly something for everyone to enjoy and meet their fitness goals with. Genesis instructors work hard to deliver a motivational, challenging, yet fun experience every time. We offer classes for all levels of fitness.
Check out the Lee's Summit class schedule here.
Reach Personal Goals with our Certified Personal Trainers
The Personal Training staff at our Lee's Summit gym in Missouri is there for those who want a one-on-one or group training experience. Our expert trainers are certified and experienced. They will develop and implement fitness plans customized to your specific goals, needs, and fitness level.
Need some extra motivation and encouragement? Look no further than our trainers, who are there to help educate and motivate you, to help you make the most of every workout, and to get you where you want to be.
Genesis Fitness Center with Aquatics
Is swimming your workout of choice? Great! Our Lee's Summit club features a 25-yard lap pool, always set at a pleasant and comfortable 85 degrees. Our Lee's Summit location offers the best aquatics, from year-round swim lessons, lap lanes, group fitness Aquatics classes, and family swim times.
Relax & Recover In Our Saunas, Steam Rooms, and Hot Tub
At Genesis Health Clubs, we're all about fitness AND wellness. If you need some relaxation or some much-needed me-time, check out the hot tub, dry saunas, or steam rooms at Lee's summit.
Studies show that a sweat session can improve your mood, help lower your blood pressure, improve blood flow, and help you de-stress and recover from workouts. So come relax with us at Genesis Lee's Summit and reap all the health benefits of sauna and steam time!
Membership at Lees Summit = Membership to 40 Other Genesis Clubs
You read that right! Not only does your Gold-level membership grant you access to this Missouri fitness center, but exclusive access to over 40 other Genesis clubs across the Midwest and Mountain states, including the many KC-area Genesis gyms.
Check out our KCMO and surrounding area gyms by clicking on the red tab below:
Snag a Free Tour & See For Yourself!
Want to tour the club before committing? No problem! Just fill out the form on this page for more information on our Lee's Summit club. Someone will be with you shortly to set up your free tour time.
We can't wait to show you around Genesis Health Clubs!