Overland Park Tennis Team
Mike Woody
National Director of Tennis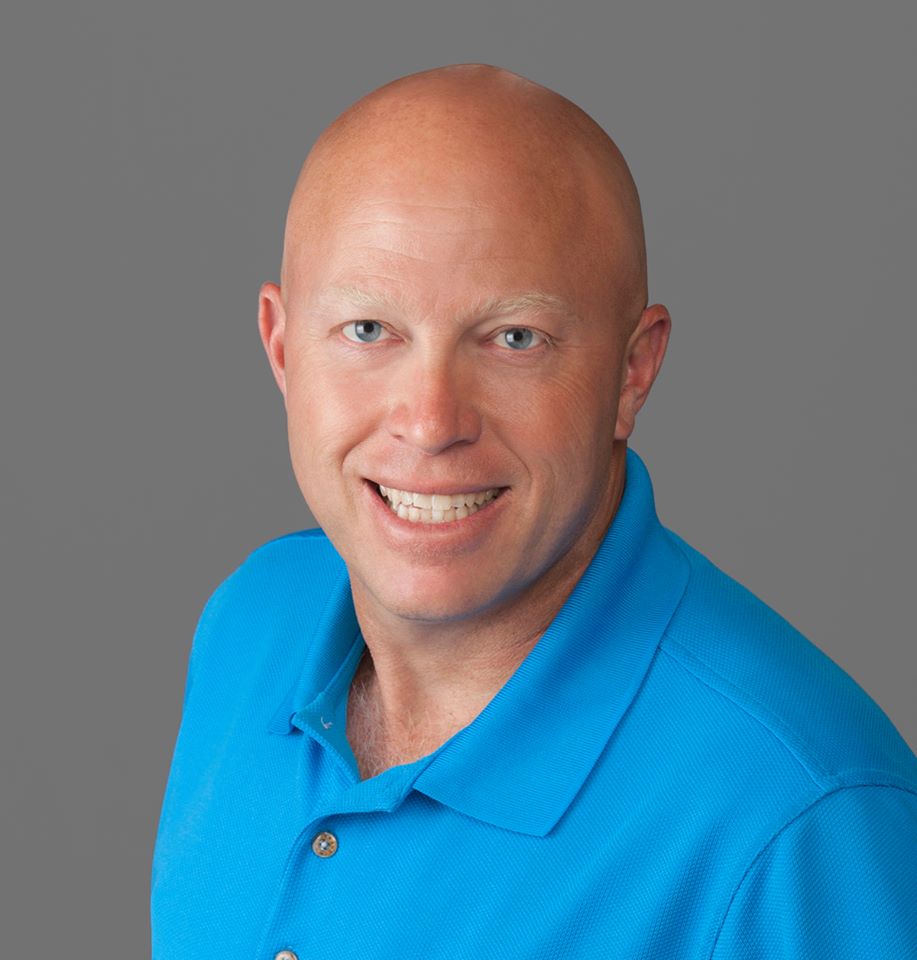 Genesis Tennis Professional since 2015
Degrees and Certifications
• USPTA / PTR Certified
• 10 and Under National Trainer- USTA
• High School Development National Trainer – PTR
• Cardio Tennis National Trainer – TIA
• Attended over 1,000 Hours of Industry Workshops / Trainings

Accomplishments
• Led Midland, MI to 1st Best Tennis Town Award in the United States by USTA
• Travelled around the world training & US leading tennis workshops- Japan, Turkey, Dominican Republic, Jamaica, Canada, England
• Former Director of 39 Court Facility and team of 40+ employees who deliver high level tennis programs to a community of 40,000
• Former Collegiate stand out – Western Michigan University- Top 10 All Time Career wins for over 30 years.
• USPTA National Facility Manage of the Year
• USPTA Midwest Tennis Pro of the Year, Nominated to Hall of Fame in Midwest
• Coached 6 teams to State Championship wins.
• Two Children: Meghan and Austin – played collegiate tennis on scholarship.
Playing Highlights
• High school state champion
• Former Collegiate stand out – Western Michigan University- Top 10 All Time Career wins for over 30 years.
• Winner of over 100 USTA Tournaments in my career
• Serve and Volley is my preferred game style- my mission is to shorten the point.

Tennis Philosophy / Goal

"Play to Win!!!- no matter what your age or level my goal is for everyone we work with is to "feel success". Success can be getting your first tennis ball over the net, maybe making a shot you have never made, it could be finally winning your first match, or beating someone you have never beat. Tennis is a game with so many surprises and joys. So our hope to you is that you catch the tennis fever, savor the emotions it creates, and buckle your seat belt for your "Tennis Adventure".
Phil Baillos
Director of Junior Tennis/Head Tennis Professional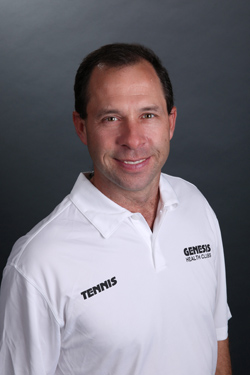 Hometown: Mason City, Iowa
Education: BA in Accounting University of Northern Iowa
Certifications:
USPTA Elite
USTA High Performance Coach certified
Human Performance Institute Mental Toughness certified
Accomplishments:
Played Division I Tennis at University of Northern Iowa – All Conference 1991
Primary coach and developed #1 ranked USTA/Missouri Valley Players, Sweet 16 participants, nationally ranked players, USTA/MV
Supers and Futures Champions
Served on Oklahoma District and Heart of America Boards
Developed players that played collegiately and received college scholarships to University of Illinois- Champagne, University of Missouri, Illinois State University, Marquette, University of Illinois- Chicago, Oklahoma State, Princeton University, University of Nebraska- Lincoln, Creighton University, Furman University among others
Courntey Sullivan
Tennis Professional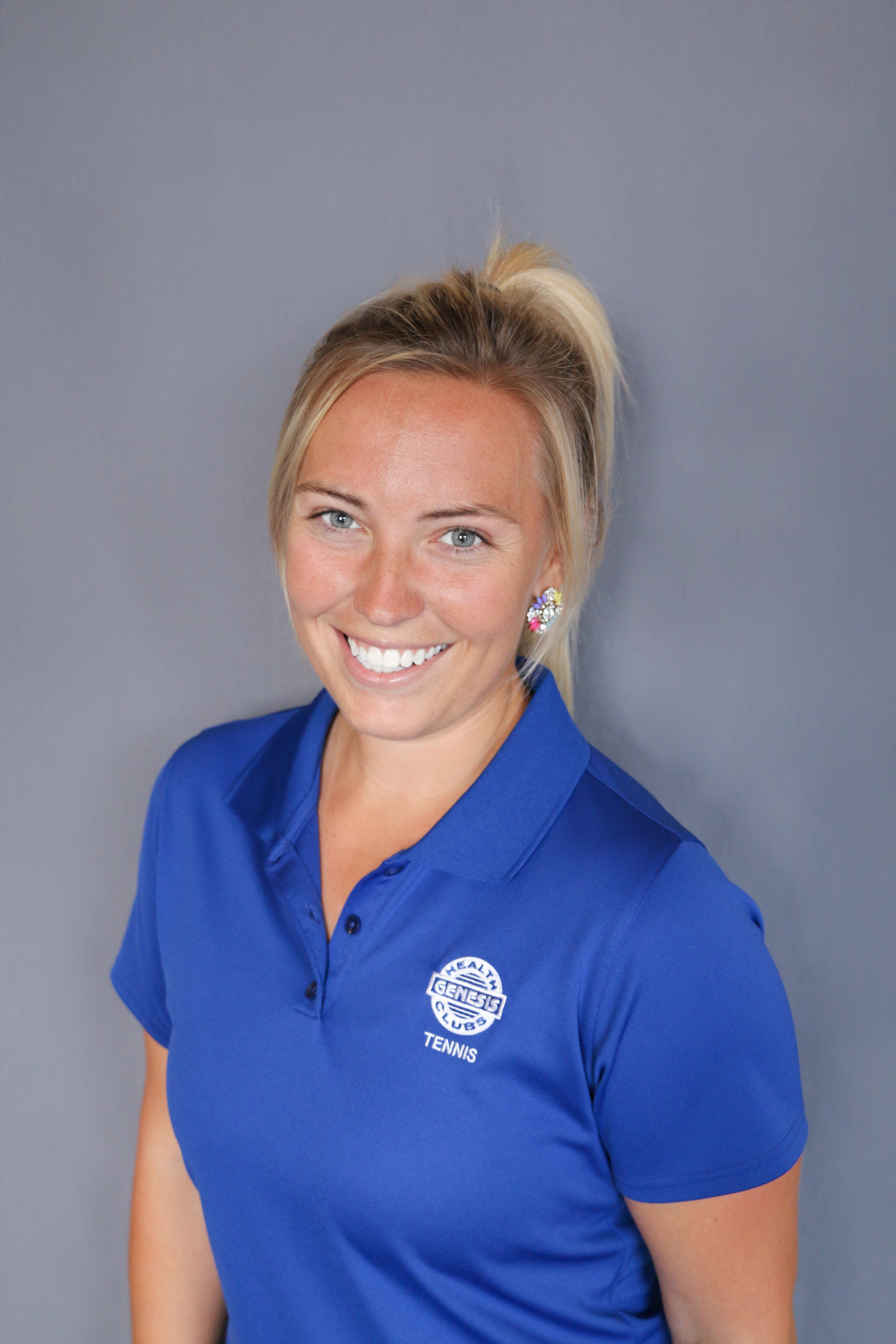 Hometown:
Jefferson City, MO

Education:
Blue Valley North University of Missouri
Certifications:
Professional USPTA
PTR

Accomplishments
Nationally Ranked Junior
Coached Sectional and National level Juniors
6+ years of coaching experience
Nancy Hougland
Director of Programming, Adults, and Leagues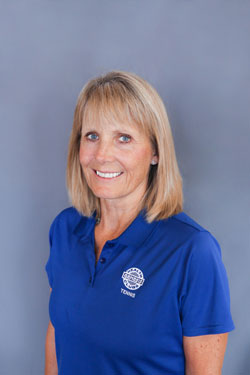 Hometown:
Sioux Falls, SD
Education:
South Dakota State University Brookings, SD
Certifications:
USPTR
Accomplishments
Played #1 Singles and
Doubles of South Dakota
State University
NIAA Conference
Champion - #1 Single
Family Equitable Mixed Doubles Champion
Junior Davis Cup Coach
South Dakota Tennis
Hall of Fame
Thiago Santos
Genesis Director of Cardio Tennis
Adult Assistant Director - OP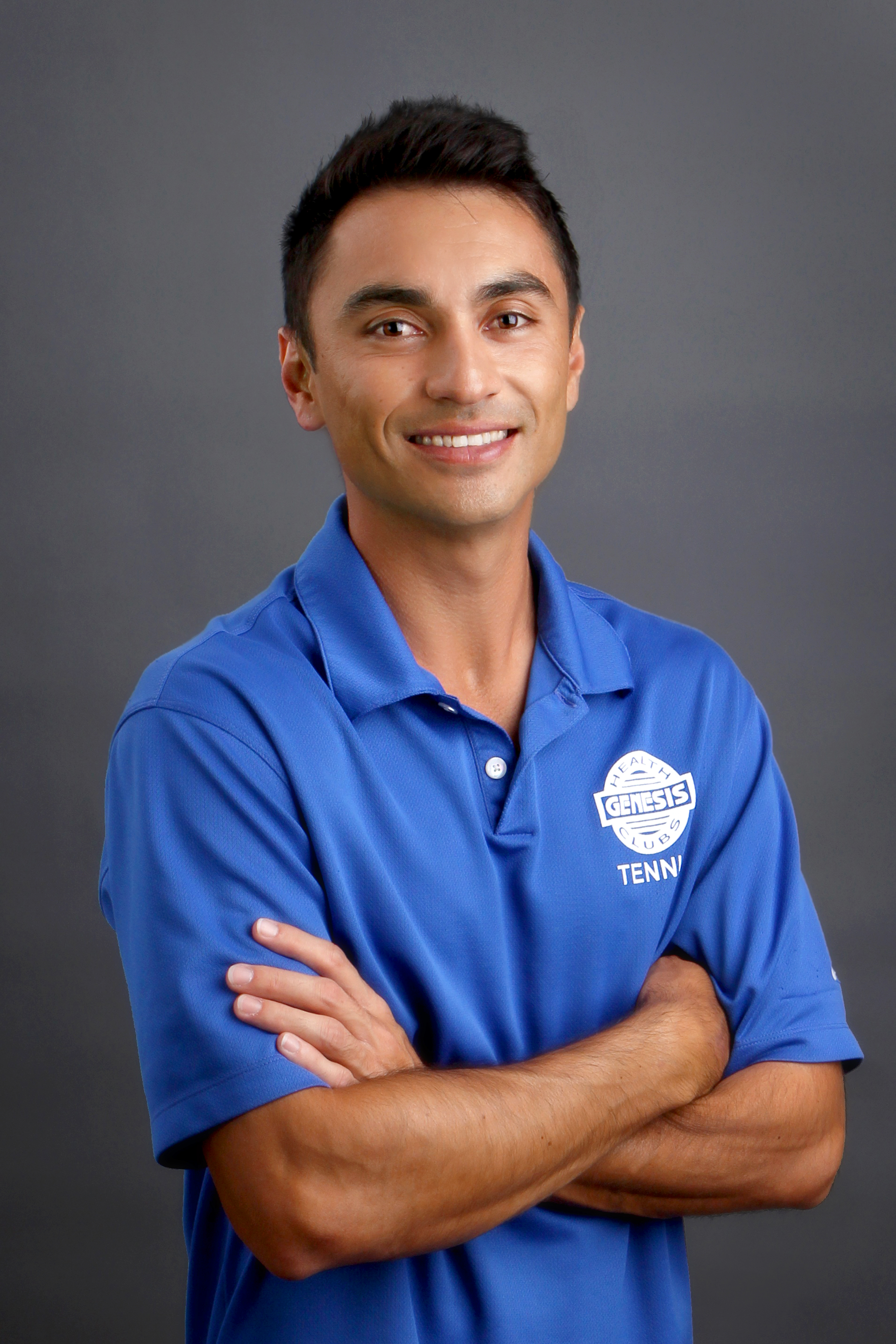 Hometown
Maringa', Brazil
Education
Bachelot's Degree in Business Management and International Business at Wichita State University
Certifications
USPTA Certified
Cardio Tennis Global Trainer
Accomplishments
D1 at Wichita State 2005-2008
Missouri Valley Conference All- Conference Team Award '06, '07, & '08
2016 US Open National Playoffs Qualifier - Doubles
Currently Nationally ranked ATP doubles player
KTDA Outstanding Contributor to Youth High Performance Tennis Program Award
2017 Missouri Valley USPTA Adult Player of the Year
Michelle Hall
Assistant League Director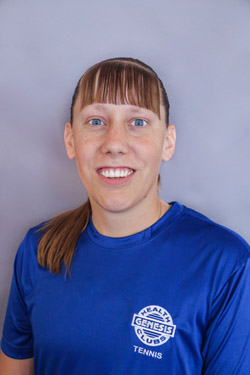 Hometown
Lee's Summit, Mo
Education
BSBA in General Business, Missouri Southern State University
Certifications
USPTA Certified Teaching Professional
Accomplishments
Played at Lee's Summit North High School
3 Time Missouri Doubles State Qualifier
2nd Place in State Doubles in 2004
Played No. 1 Singles and Doubles at Missouri Southern 2004 - 2008
Missouri Southern Team ranked #40 in Division 2
5 time USTA National Qualifier, with a high finish of 3rd in 10.0 mixed doubles
2013 USTA HOA Adult Player of the Year
Lluis Altimires
Assistant Junior Competitive Director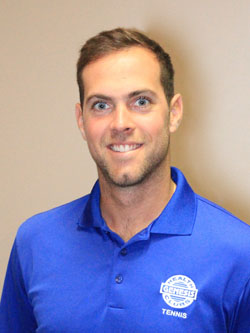 Hometown
Barcelona, Spain
Highlights
2011-2014 Played for NW Missouri State
3 times MIAA Conference Champion
2013 ITA Central Region Conference Champion
Highest Doubles ranking #12 Nationally
Coached at the collegiate level for 2 years, received the Assistant Coach of the year and MIAA Conference Champion (coaching) both years
Steve Baum
Tennis Professinal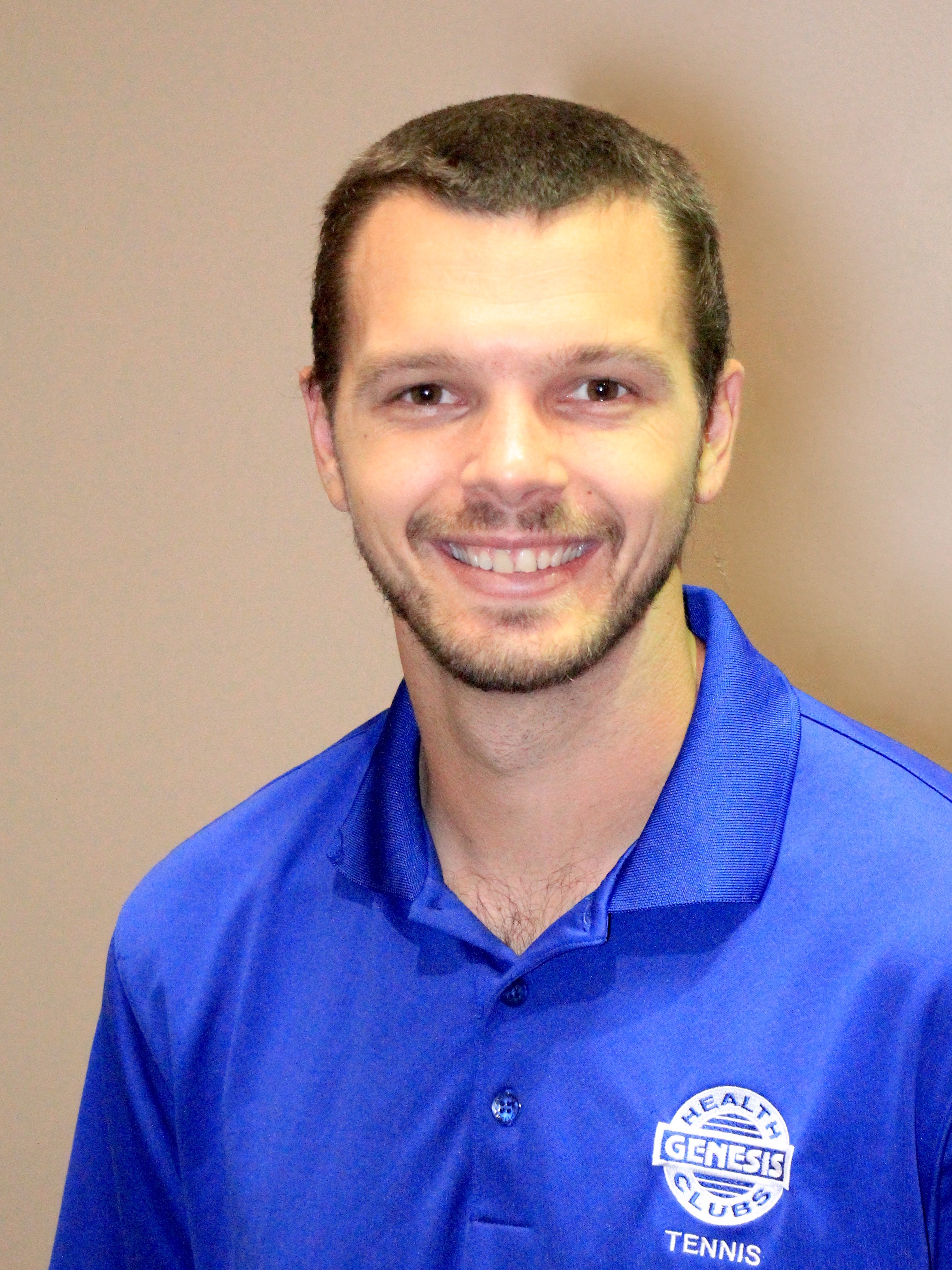 Hometown
Fallston, MD
Highlights
2014 – 2017 Head coach for the Alderson Broaddus University women's tennis team
2014 – 2016 – Summer Coach at Stanford Tennis Camps
2012 – 2013 Regis College MA Organizational and Professional Communication:
Graduate Assistant for men's and women's tennis teams.
2007 – 2011 - Goucher College, BA Psychology: Played No. 1 Singles senior year, No. 1 Doubles all 4 years.
Adela Gil Mayer
Tennis Professional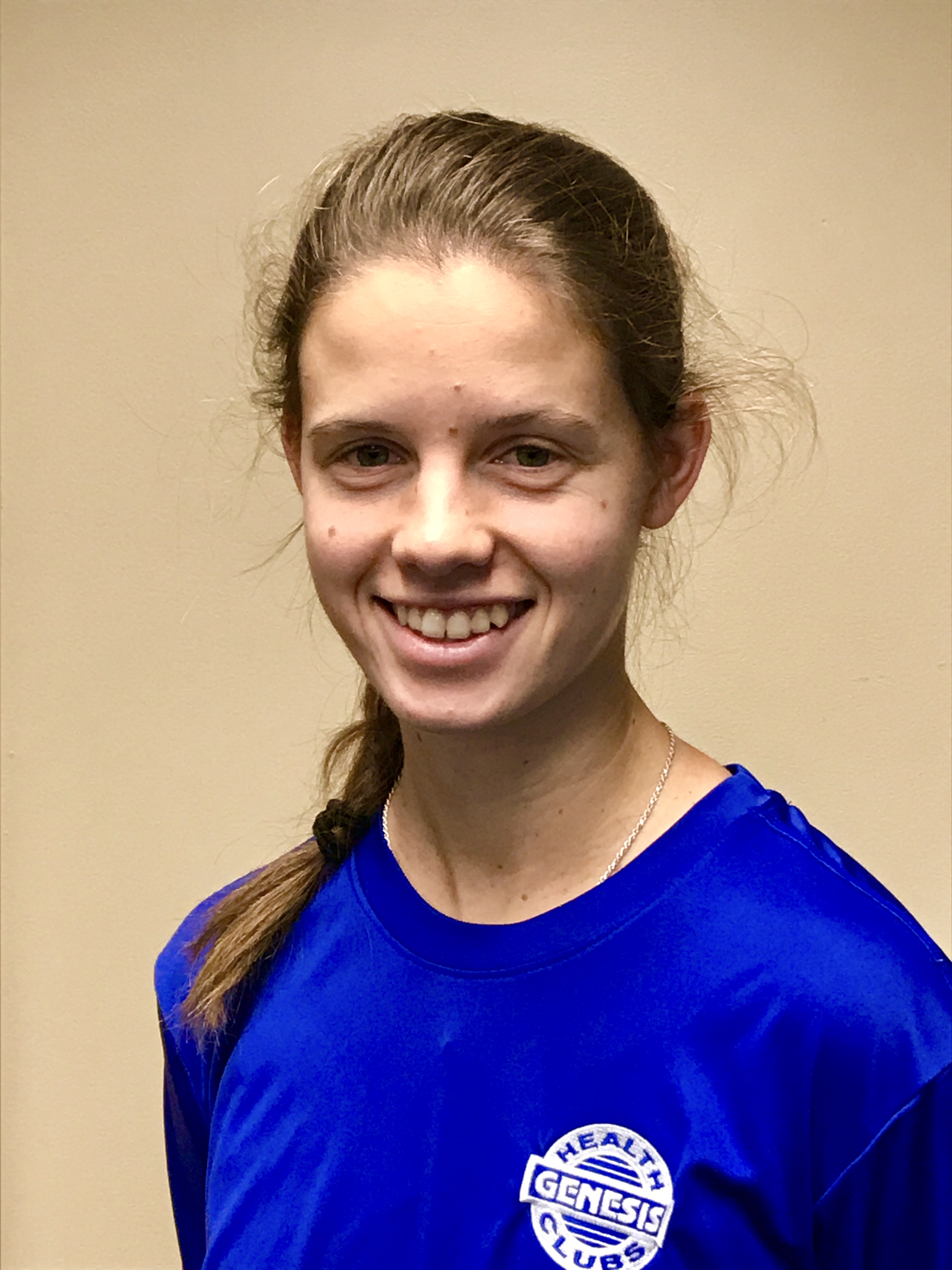 Hometown
Barcelona, Spain
Certifications
Level 1 Competition Coach, recognized by USPTA, ICI, RPT
Tennis accomplishments and awards
2014 – 2017 Missouri Valley College, BSc Exercise Science
NAIA No.2 singles and No.1 doubles
Doubles Winner 2015 Tennis Regionals NAIA Division I
Classified in Doubles Tennis National Championships 2015 NAIA Division I
All conference player in singles and doubles 1st TEAM
2014 – 2016 Summer Coach at Sanchez Casal Professional Tennis
Top Spanish National Ranking: 349
Runner-Up, Spanish Doubles National Championship Bronze Division
Larry Yocom
Tennis Professional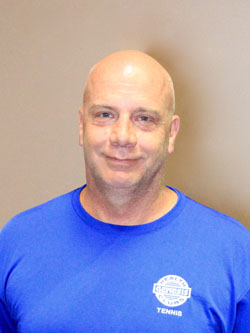 Hometown
Grandview, Mo
Highlights
Coaching tennis for over 25 years
2010-2017 Hilltop Racquet club
1992 - 2010 Indian Creek Racquet Club/ Midtown Athletic Club
Willy De Vilchez
Tennis Professional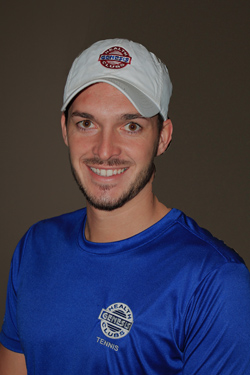 Hometown
Zaragoza, Spain
Highlights
16s and 18s State Champion in Aragon, Spain
Fresno Pacific University Team 2011 NAIA National Champions.
Played 4 years D1 tennis: two at USF (University of South Florida) and two at WSU (Wichita State University).
Missouri Valley All Conference Player Award Singles and Doubles ( Junior and senior year
Director of Junior High Performance Tennis summer camps in Spain 2012-2015.
Assistant Director of High Performance Genesis Health Clubs at Rock Road location.
Head pro - Nike summer camps 2015 & 2016.
Coaching tennis for 8 years: Spain and the US.
Last tennis tournament: Pro/Am Indian Springs Open, Tulsa: 2016 Doubles Champion
Education
Bachelor's degree in Psychology (specialized in Sports Psychology)
Certification
PTR
Robert Sheets
Tennis Professional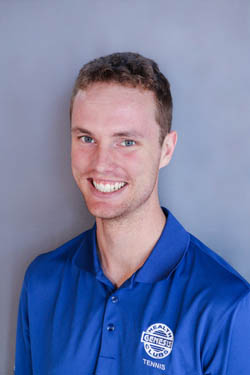 Hometown
San Francisco, Ca
Education
BA Kinesiology with an emphasis on Exercise Science
Certifications
USPTA Professional
Accomplishments
USTA top 100 in boys USTA Southern Ca

Kirk Blinzler
Tennis Professional
Bill Meredith
Tennis Professional
Chris Carey
Tennis Professional