Halloween Kids Club Hours
On the evening of October 31st, Kids Club will be temporarily closed in observance of Halloween festivities.
Gyms in Overland Park Kansas | Genesis Health Clubs
Completely remodeled and expanded with new equipment and amenities!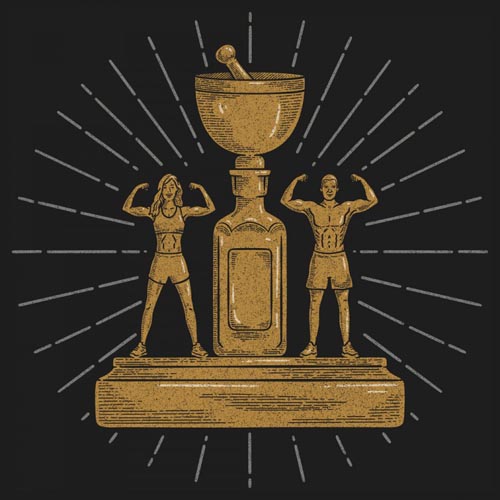 Fun Fact! Our Overland Park location was originally chosen as the place where the NFL's $500 million-dollar man and superstar quarterback of the Kansas City Chiefs, Patrick Mahomes, would film his new Head and Shoulders commercial! We didn't want to close it down for two days, so we chose the (then) under construction KC Racquet club instead!
Swerve Available Now
Swerve classes are now available at our Overland Park location! These group cycling classes are free with your membership, and multiple are offered daily!
Click here for more information and to book a class today.
FREE 3-DAY PASS
Fill out the form on this page for a free 3-day pass to our Overland Park location!
You'll be able to experience all of our luxury amenities, exciting group exercise classes, and top-notch equipment for no cost.
Keep reading for more details on this luxury health club!
New and Improved amenities
The club has been upgraded with brand new luxurious locker rooms, new flooring, state-of-the-art equipment, a new cycle studio, All-American Training, upgraded finishes, and an expanded footprint with additional square footage.
Enjoy a complete fitness, sports, and social experience in the warmth of our neighborhood atmosphere. This location is the only health club in Johnson County to offer a full-service tennis and fitness experience. Fitness in Overland Park will never be the same; the most luxurious health club and spa in Johnson County is here!
Special Features:
120,000 Square Feet of Resort-Style Luxury
Nine Indoor Tennis Courts
Expanded Cardio and Strength Training
Luxury Spa
Indoor Lap Pool
Hot Tub
Steam Room
Dry Sauna
Indoor Banked and Cushioned Running Track
Elite, Certified Personal Trainers who Deliver Real Results
Exclusive Social Events
Yoga
Spin Classes
Industry Leading Group Exercise Instructors and Classes
Camp For the Kids!
Elite Tennis for Beginners or Pros
Our Overland Park gym has top-of-the-line Tennis Professionals that will work with you individually or in a group setting to improve your tennis skills on our nine indoor tennis courts.
There are also many tennis classes to choose from for adults and kids at Genesis Overland Park. New sessions start every few weeks, so be sure to get yourself and your child signed up for one of the many classes we offer.
You Have Goals - Genesis Has Solutions
Our fitness floor offers an experience like no other. Genesis offers you the latest gym equipment to fit all of your fitness needs.
Our Overland Park location is well-equipped with various free weights, top-of-the-line cardio machines, and supreme strength and weight training equipment. No matter what kind of workout you want to do, we have the equipment for you!
Certified Personal Training
If you need some assistance, our highly trained and certified Personal Trainers are here to help.
Our talented Personal Training staff at Genesis Overland Park works closely with members who desire a one-on-one or group training experience. Train with the Genesis pros and see lasting results! Our team of certified trainers will listen to your needs and go at your pace on a plan designed just for you. Genesis trainers will help you determine goals based on your specific wants and needs, putting you on the path to optimal health and fitness.

More Classes - More Fun
The classes that are offered at Genesis are sure to make you sweat! Our instructors are energetic and engaging. They know how to give you a great workout, but also give you different levels and modifications specific for your own personal needs to get the best workout you can.
We have everything from All-American Training, Cycle, and Cardio Fusion, to Zumba, Pilates, and Yoga. If you're looking for a high-intensity class or a great stretch and strength class, we have something for you.
Almost all of our group classes are free and unlimited with your membership!
Check out our Group Fitness Classes today!
Programming for Kids and Child Care
Genesis offers many programs for your kids including swim lessons, swim team practice, Be Fit to Play, Karate, and so much more! These classes help kids get involved and conditioned for sports. Our instructors are enthusiastic and know how to have a good time while giving your kids a great workout!
This location also offers Kids Club Child Care, so you can workout knowing your child is being supervised by CPR-certified child care experts. Ask about our Kids Club memberships, where you can add your child to your Genesis membership for unlimited Kids Club visits each month. Otherwise, you can drop in at any time within Kids Club hours for a low, affordable fee!
Learn more about our Kids Club here!
Access to Genesis Locations in Johnson County and Kansas City!
Overland Park members receive Premier membership status. This means that your membership not only grants you access to this club but to over 60 clubs across seven states, including the many clubs in the Kansas City Metro area! Check out a few of our most popular!

Try Genesis Today
We are excited to offer you a free, 3-day pass to our Overland Park location. This pass will enable you to try out our luxury amenities, top-notch equipment, and fun group classes, all for free! You can also experience our supportive environment, made up of people like you who are working hard to reach their goals.
Just fill out the form on this page to receive your pass!
We also welcome you to stop by the club at any time and take a free tour to see the club for yourself. We can't wait to welcome you!