Genesis Go Free at Home Workouts

Don't miss a workout just because you're stuck at home. Earn G-Perks points right from your living room! Check out the online workouts we've put together for you below and earn points in the process! Each time you complete a Genesis Go Home Workout, we'll give you 5 points!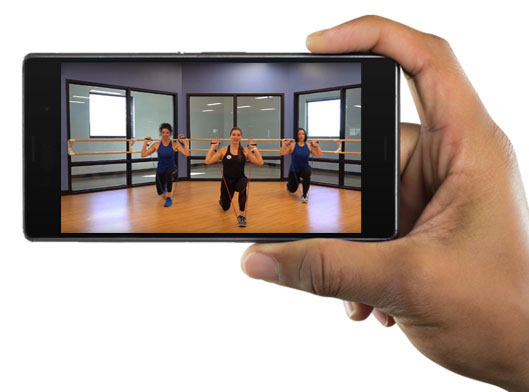 Our Group Fitness Instructors have gotten together and created workout videos for you to do at home. These videos will range from Yoga, Cardio, Weightlifting and more! Check in every day to see a new video uploaded. Even better, subscribe for notifications each time a new video is uploaded!

Catch our Facebook live videos every day of the week! Like our page and get notifications every time we go live. We'll serve you with a variety of classes to keep you motivated while you're at home.
Class Times (CST):
Monday 12 noon - Yoga
Tuesday 9a - Intro to Barre
Wednesday 12 noon - SuperSet Workout
Thursday 9a - HIIT
Friday 12 noon - Yoga
Saturday 9a - HIIT
Sunday 12 noon - Senior Class
*Classes are subject to change. Class times will remain the same! Stay updated on Facebook!

As a Sliver Sneakers Member, you have exclusive access to Silver Sneakers On-Demand. Log in with your Silver Sneakers account view classes, health tips, and workout videos. Included at no cost for eligible members.

Our Genesis Team Members are constantly posting new workouts daily in our blog section. Catch the newest workout right here daily!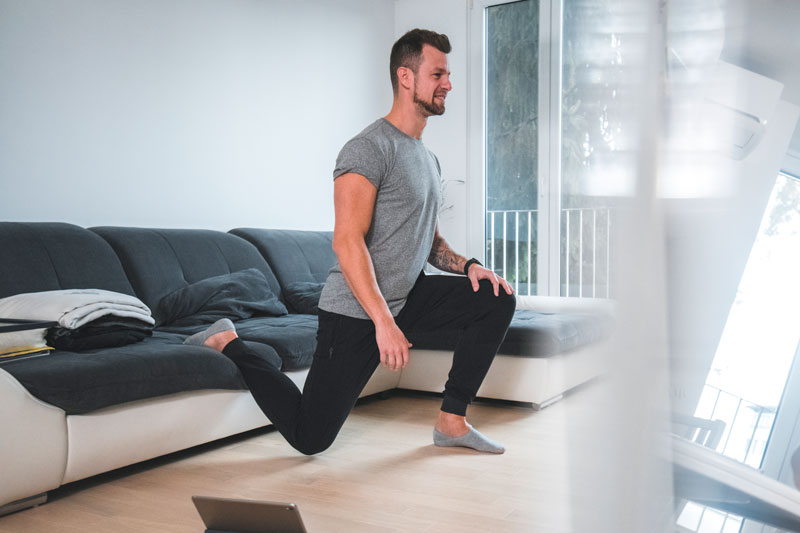 Get a great upper body workout with this us today! Light and Medium weights needed. Towel and water recommended.
It's core day with a little cardio. No Weights required. Just bring your towel, mat, and water and push play.
Burnout your legs with this killer leg day workout. Bring your A-Game, and get ready for a sweat!
No equipment needed. All you need is a towel, water, and your best attitude! This fat burning Cardio HIIT workout is sure to make you sweat!
Get ramped up and ready to tone and build your chest and triceps. Light to medium dumbbells needed. Bring your towel, mat, and water and get ready for a good burn.
Build and tone your back and biceps. Light to medium dumbbells needed. Get ready to sweat!
We're hitting the big muscles today. Medium to Heavy weights needed. Get your mat, towel, and water and we'll get your heart pumping.
It's shoulder day! Using light to medium dumbbells, this workout is sure to shred your shoulders out.
Workout those abs with this intense core workout!
Ready to feel the burn in those glutes and legs? Check out this three-part no weights needed workout.
Depending on your workout experience level – beginner, intermediate, advanced – perform the HIIT workout that best suits your skills and ability. Perform each move 30 seconds on, 30 seconds off for however long the workout takes: Beginner (10-15 minutes) Intermediate (20 minutes) Advanced (30 minutes).
It's Leg Day again! This five-part workout will fire up those legs and make you feel accomplished after completeing. No weights needed!
Complete each arms and abs circuit as many times within 8 minutes, then repeat! This 30-minute arms and abs workout is sure to make you sore tomorrow.
Grab a towel, you're going to need it for this heart-racing, conditioning workout.
Get a better booty with this intense lower body and glute workout.
We love giving you a variety of workouts for you to choose from. In this article, we've provided some basic workouts that you can do at home!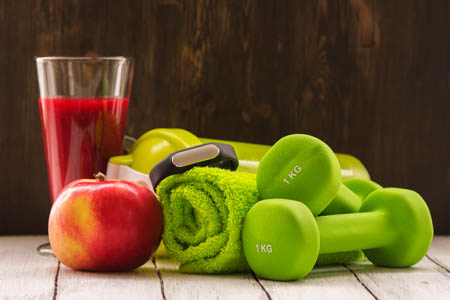 It's important to stay healthy during this time. Check in daily for the latest health and wellness blogs posted. Our commitment to you is to you help you stay on your fitness journey.
Reduce Your Stress During COVID-19 These are stressful times, folks. It seems as though every day, every hour really, we hear more difficult news about the virus. How do we eliminate the stress about COVID -19? The truth? You can't. Don't be ignorant. Be aware that this is a serious matter…That being said, you don't want to dive too deep into the negativity… Read Article
More Ways to Cope with COVID-19 Yesterday, we talked about stress and six ways to help relieve yourself from some of the worry you might be having. We suggested you do the following: Learn Something Skype/Call a Loved One Play a Game Exercise at Home Using Genesis Go Practice Self-Care Listen to Soothing Tones and Music Today, we give you five more ways to combat anxiety. … Read Article
Alrighty, folks. The holiday season is over. What does that mean? It means we have no excuse! It means we have the opportunity to lower our sugar intake with fewer temptations around. Without Grandma asking you to try her new batch of freshly baked Christmas cookies, without those holiday parties and dessert trays calling your name, without those ever-tempting chocolates going on sale … Read Article
The world of workout doesn't have to be intimidating. Regardless of where you are in your fitness journey, Genesis is here to help you live a healthy lifestyle. Here are just a few tips for creating a workout routine for beginners: Evaluate your current physical activity. Even at the beginner level, everyone performs at varying degrees of physical activity. Take a moment to wri… Read Article
You might think that reaching for a snack after a workout is counter-productive, but you actually want to feed your body some calories to help replace energy stores in your muscles. A protein snack also helps build and repair muscles that were affected from pushing them during your workout. Here are 5 great snacks to refuel your body. Peanut Butter & Banana on Rice Cakes If y… Read Article
Do you ever get caught up comparing yourself to others (don't we all at times?) or think, "What's their secret?" You're not alone! Social Media has made it such that we all wonder how they really do it! Don't you fret, we've got some insider tips for you! Confession – there's no secret or magic to it! With a few small changes, you too can… Read Article
A healthy lifestyle involves many choices. Among them, choosing a balanced diet or healthy eating plan. So how do you choose a healthy eating plan? Let's begin by defining what a healthy eating plan is. According to the Dietary Guidelines for Americans, a healthy eating plan: Emphasizes fruits, vegetables, whole grains, and fat-free or low-fat milk and milk products … Read Article
We found a delicious Protein Cookie recipe perfect for a post-workout treate! … Read Article
The most important aspect of any program, whether it is weight-loss/gain or for increased strength or performance, is the nutrition. Members and clients at any facility spend significantly more time away from the gym than in the gym, which is why I say results are 80% the nutrition and 20% exercise. A lot of people are seeking to drop body fat and reach a healthy bodyweigh… Read Article
Pre- and post-workout meals play a key role in the effectiveness of your training sessions. They help you perform your best and shape your results. Let's take a deeper look into the purpose of pre-workout vs post-workout meals, meal timing, and what to eat. Pre-Workout Meals The purpose of a pre-workout meal is simple: to fuel your activity and give your body what it needs to… Read Article
Juicing! As you may already know, there are so many benefits to juicing! Juicing is the process of extracting juice from fruits and/or vegetables. What's the difference between juicing and just drinking a glass of juice? The resulting liquid from juicing contains most of the vitamins, minerals and plant chemicals (phytonutrients) found in the whole fruit or vegetable (and leaves out all of the added… Read Article
Many people struggle with how to actually initiate an exercise program. While intentions are often sincere, an overwhelming amount of available information can make this health… Read Article
What keeps you up at night? It's probably not the monsters in your closet. The amount of sleep needed varies from person to person. One person may be happy with four hours of sleep each night, while another person may easily sleep ten hours. No matter how long you sleep, quality sleep is important for quality wellness. If you're not sleeping through the night, your body could be telling you something import… Read Article
Wanting a better breakfast that will keep you going all day long? Here's one for you that's sure to keep you satisfied.This recipe was made by Nutritionist Amy Lemezis, and make about 12 servings. Healthy Oatmeal Breakfast Bars Ingredients: ½ cup vegetable oil ¼ - ½ cup white or brown sugar 1 cup applesauce (no sugar added) 2 cups pla… Read Article
Energy from Food There's a right answer to this question. Spoiler: don't look to quick fixes like energy drinks or triple shots of espresso! Registered Dietician and Wellness Coach, Brooke Floerke, RD, answers the important question below. Can we get a natural energy boost from food? We live in a hectic, schedule-driven society. It seems as though we just keep getting busier and busier, … Read Article
Spinach and pancakes, you ask? Before you go running for the door, consider giving these simple yet nutritiously delicious pancakes a try. Much like a smoothie, the other ingredients quickly hide the taste of spinach, and the same happens with these pancakes. The spinach flavor takes a backseat and you're left with a nice, slightly sweet pancake packed with protein and whatever toppings you desire. Try this … Read Article
While the clubs are closed, we'll supply you with a steady stream of free workout content to keep you moving and fit until we can see you at the club again.