Topeka Personal Training
Genesis Topeka-area personal trainers are certified instructors who are able to design tailored fitness plans that help you determine and accomplish your individual training objectives. We work to create and new and better you by helping you drop unwanted pounds and boost your energy level and improve your balance, speed and flexibility with a fitness program individually created for you.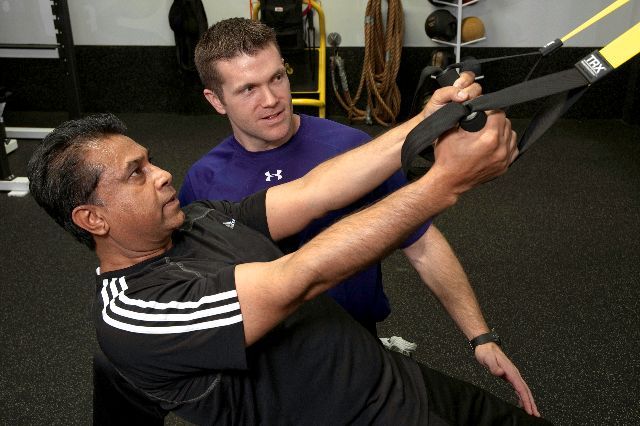 Our personal training able to give you these spectacular results because of the unique abilities and commitment of our expert staff, each bringing their own set of special skills to your training. They educate and encourage you to make healthful decisions that keep you looking and feeling your best.
Your custom plan devised by our trainers based on your personal requirements will not only help you get into great shape, we are there supporting you the entire way. We give you more than just a great workout. Our trainers help you eliminate stress, bolster stamina and create a healthy, new you.
Personal Trainer Mission
Our mission at Genesis is help you learn how to take charge of your health for a lifetime. By focusing in on your needs and giving you the information and understanding to make healthy decisions, we'll help you apply your new healthy approach into your routine and change any unhealthy behaviors into healthful choices.
Our Commitment
Genesis trainers are committed to helping you get into the best shape of your life. Our Genesis Fitness Advisors and Certified Personal Trainers give you the best training experience in Salina. We show you how to maximize workouts, adopt healthy eating habits and examine your progress.
Each training session at Genesis ends with making plans for the following session, meaning each week you will leave with a firm grasp on how to reach your next fitness goal. We're there with you throughout the entire process.
Our Fitness Objective
Our one personal training objective at Genesis is to help you get into the best shape you've ever been. As Topeka's premiere health clubs, we guarantee our personal training programs will meet all your expectations and more. For personal training that gets you the desired results, contact one of your three local Topeka Genesis Health Clubs today.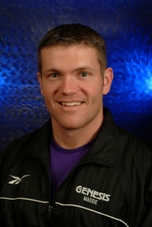 Yours in health,
Preston Petersen
CSCS, AHFS, FMS
Director of Personal Training Director
ppetersen@genesishealthclub.com
Topeka Personal Trainer Locations