4th of July Hours
In observance of Independence Day, hours will be as follows for Monday, July 4th:
Closing at 2 PM
Kids Club will be open for morning hours only.
The club will reopen at 5:00 AM on Tuesday, July 5th.
Gyms in Kansas City | Genesis Health Clubs Ward Parkway
Ward Parkway | Newly Remodeled KC Gym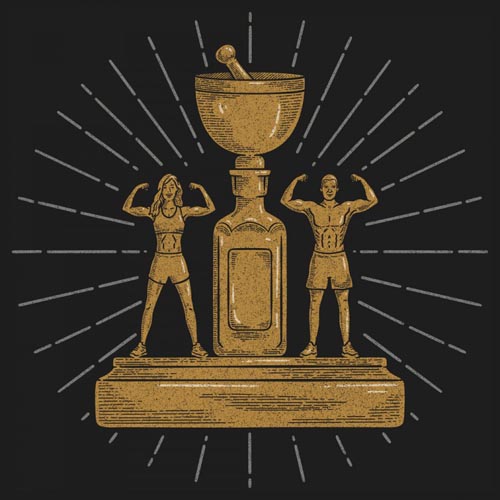 Newly remodeled and ready for fitness, our Ward Parkway gym is among the most luxurious clubs in the entire Genesis family.
Completely refinished from top to bottom, Ward Parkway now includes brand new luxury locker rooms, towel service, a refinished swimming pool, open floor plan, relaxing lounge, wet and dry saunas, hot tub, giant turf area for functional training, and best of all, All-American Training, the heart rate-based interval training trend exploding onto the scene. There's no other gym in Kansas City like this one.
To see a full list of our amenities, click here.
FREE 3-DAY PASS
Fill out the form on this page for a free 3-day pass to our Ward Parkway location!
You'll be able to experience all of our luxury amenities, exciting group exercise classes, and top-notch equipment for no cost.
Keep reading for more details on this luxury health club!
Local Kansas City Fitness
Feeling regret after eating too much Kansas City Barbeque while watching a Royals or Chiefs Game? Spend too much time out having fun in the Power and Light District or Westport? Eat too many hot dogs at Worlds of Fun or the Kansas City Zoo? We'll help you get back into your best shape before your next date night.
Fit into that little black dress for the Nelson-Atkins Museum of Art, or get your abs ready to show off at Oceans of Fun. Genesis Health Clubs is obsessed with your results, and we'll help you every step of the way. You might even feel good enough about your fitness goals to justify the occasional BBQ binge. We are fitness in Kansas City.
24 Hour Fitness Center
Conveniently located in Kansas City's Ward Parkway Shopping Center, this gym is open 24 hours, so there's always time for a great workout.
You'll find a variety of well-maintained equipment, including plenty of free weights and a great selection of both strength and cardio machines. Members love the friendly environment and knowledgeable staff at Ward Parkway who are there to help you make the most of your time at the gym.
Kansas City Gym Memberships
All gym membership prices include access to all of our amazing amenities, like the swimming pool, hot tub, and wet and dry saunas. Make a statement about your health and get some relaxation at the same time.
Gyms With Child Care in Kansas City
Need childcare during your workouts? Our Kids Club is open at convenient times to fit your schedule. Kids can enjoy games, movies, crafts, and other fun activities, supervised by professional Kids Club specialists. Kids Club is available for children ages 6 weeks to 13 years.
Group Fitness Classes in Kansas City
Members rave about the great classes and awesome instructors at Ward Parkway! From basics to boot camp, there's a group class for every interest and fitness level.
Join in for favorites like yoga, PiYo, Zumba, cycle, cardio, core, strength training, and water exercise. And you won't want to miss our new classes, where you can blast, kick, pump and step your way into better fitness.
Best Personal Trainers in Kansas City
If you're looking for one-on-one training, you'll want to work with Ward Parkway's Personal Training staff. Our motivational and very knowledgeable trainers will help you take your fitness to the next level. They will design and implement a customized fitness regimen specific to your needs, goals, fitness level, and body composition.
Access to Over 40 Locations
A membership at Ward Parkway gives you use of over forty Genesis locations across six states, including at least a dozen in the Kansas City Metro area! Check out a few of our most popular!
Directions
From Overland Park (from the Southwest)
Head east on Overland Park Drive (0.3 miles). Turn right onto Metcalf Avenue (150 feet). Turn left onto West 83rd St. (3.3 miles). Turn right onto Ward Parkway (0.6 miles). Turn right onto West 87th Street (150 feet). Turn left into Ward Parkway shopping center and arrive at Genesis Health Clubs. Luxury fitness awaits.
From Lee's Summit (from the East)
Head west on Southwest 3rd Street towards Southwest Madison Street (0.6 miles). Turn right onto US-50 West (1.9 miles). Take the I-470 West/US-50 West West Exit towards Wichita (6.6 miles). Keep right to stay on I-470 West/US-50 West, follow signs for I-435 West/Wichita (2.4 miles). Keep left to continue on I-435 (1.5 miles). Take exit 75A toward Wornall Road (0.2 miles). Keep right at the fork to continue towards Wornall Road (150 feet). Merge onto Wornall Road (1.2 miles). Use the left 2 lanes to run left onto Ward Parkway (1.1 miles). Turn left onto West 87th Street (250 feet). Turn left into Ward Parkway Shopping Center in Kansas City, Missouri, and get ready to get your sweat on at Genesis Health Clubs, the most luxurious gym in Kansas City!
From Downtown Kansas City (from the North)
Head south on Broadway Boulevard towards West 21st Street (0.4 miles). Turn right onto West 25th Street (0.1 miles). Turn left onto Summit Street (3 miles). Use the right two lanes to turn right onto Ward Parkway (0.6 miles). Continue straight to stay on Ward Parkway (1.5 miles). At the traffic circle, take the 3rd exit and stay on Ward Parkway (150 feet). Exit the traffic circle onto Ward Parkway (3 miles). Turn right onto West 87th Street (150 feet). Turn left into Ward Parkway shopping Center (200 feet). You have arrived. Get ready to arrive at your fitness goals!