Meet the Mighty Leadership Team
Christina Payne
Executive Camp Director
Christina holds a bachelor's degree in Child Family Development and Business Entrepreneurship from San Diego State University. She joined the team in 2012 and was the original visionary for Mighty Camp, which was established in 2013. Christina, along with a team of Mighty Leaders, is responsible for the business operations of camp, and The Mighty Thoughts Podcast and Blog. Christina is passionate about celebrating the worth of every child, supporting families, growing intentional youth development professionals, and helping young people cultivate positive self-talk capable of navigating all of life's challenges.
Christina is married to Jason, who loves serving and supporting the Mighty Camp Team, and the proud mother to Emmett (Emmie).
Vincent Hauser
Master of Camp Experience
Vince holds a bachelor's degree in Health and Exercise Science from Colorado State University. Vince joined the Mighty Camp team in 2015. Vince is responsible for the technical support behind the software of camp. On a different note, Vince is also responsible for writing curriculum for camp and bringing the novelty of camp alive with specialty programming. Vince is passionate about bringing to life the magic of residential camp that he fell in love with so many years ago.
Vince lives with his beautiful fiancé, Ally, and their two cats, Ellie and Mikko Catanen. Vince enjoys kayaking, playing inline hockey (Go Puck Norris!), and cheering on the Colorado Avalanche.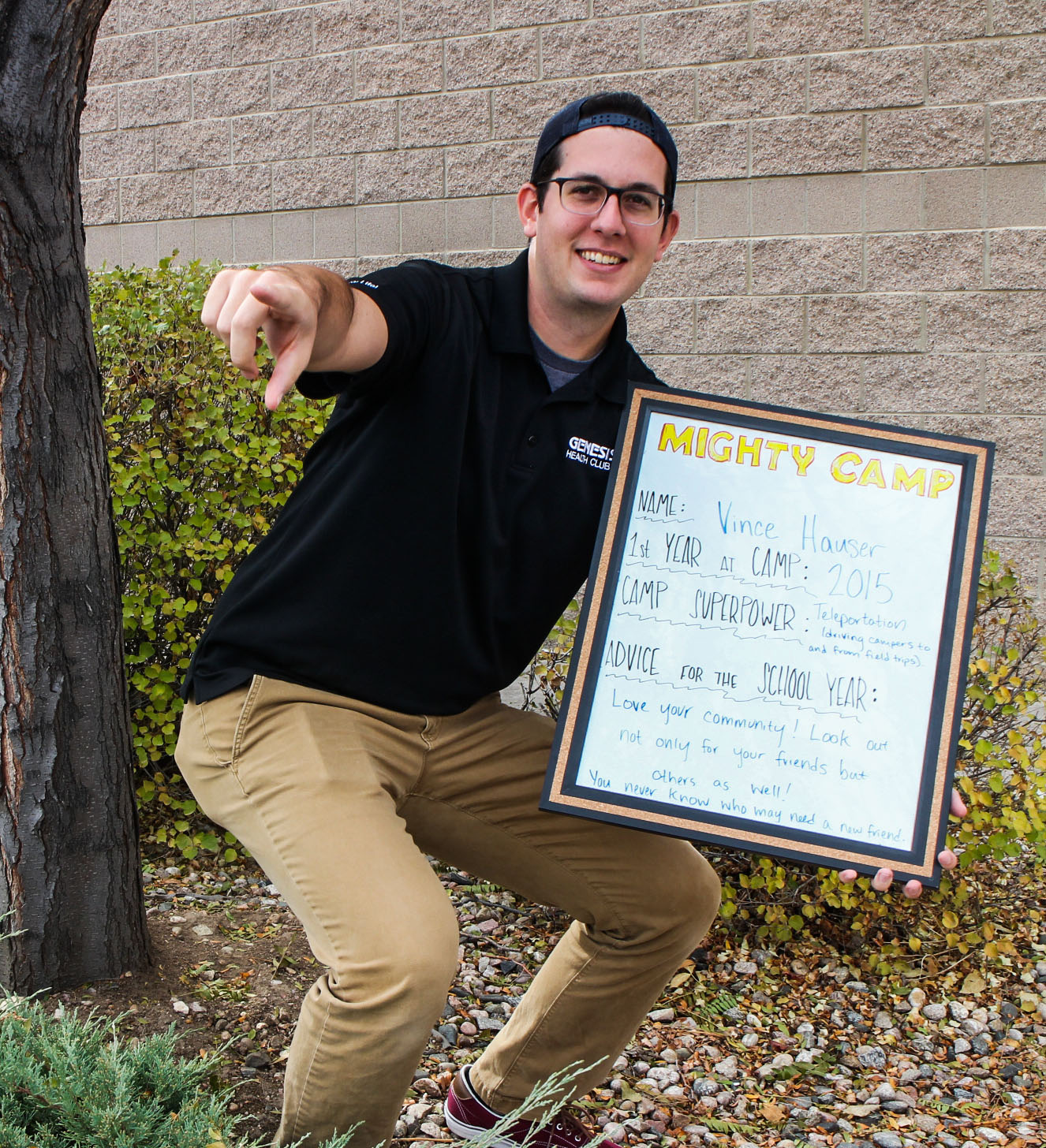 Spencer Kaye
Fort Collins Regional Youth Director
Spencer came to Fort Collins from Austin, TX in 2009 for his B.S in Health and Exercise Science, and fell so deeply in love with the beauty and activity within Colorado that he stayed to get his Master's degree in the same program. He joined the Mighty Camps team in 2015 and directly supported with the expansion of the Mighty Adventure Camp program. From his education and experience leading youth programs and camps he strives each day to foster the skills kids need to have a positive self-perception, to solve any problem the world may throw at them, and to live a healthy and active lifestyle. Spencer is supported by his fiancé Ashley and their two dogs, Quila and Bundo. Other passions of his include snowboarding, hiking, camping, rock climbing, and everything music and concerts!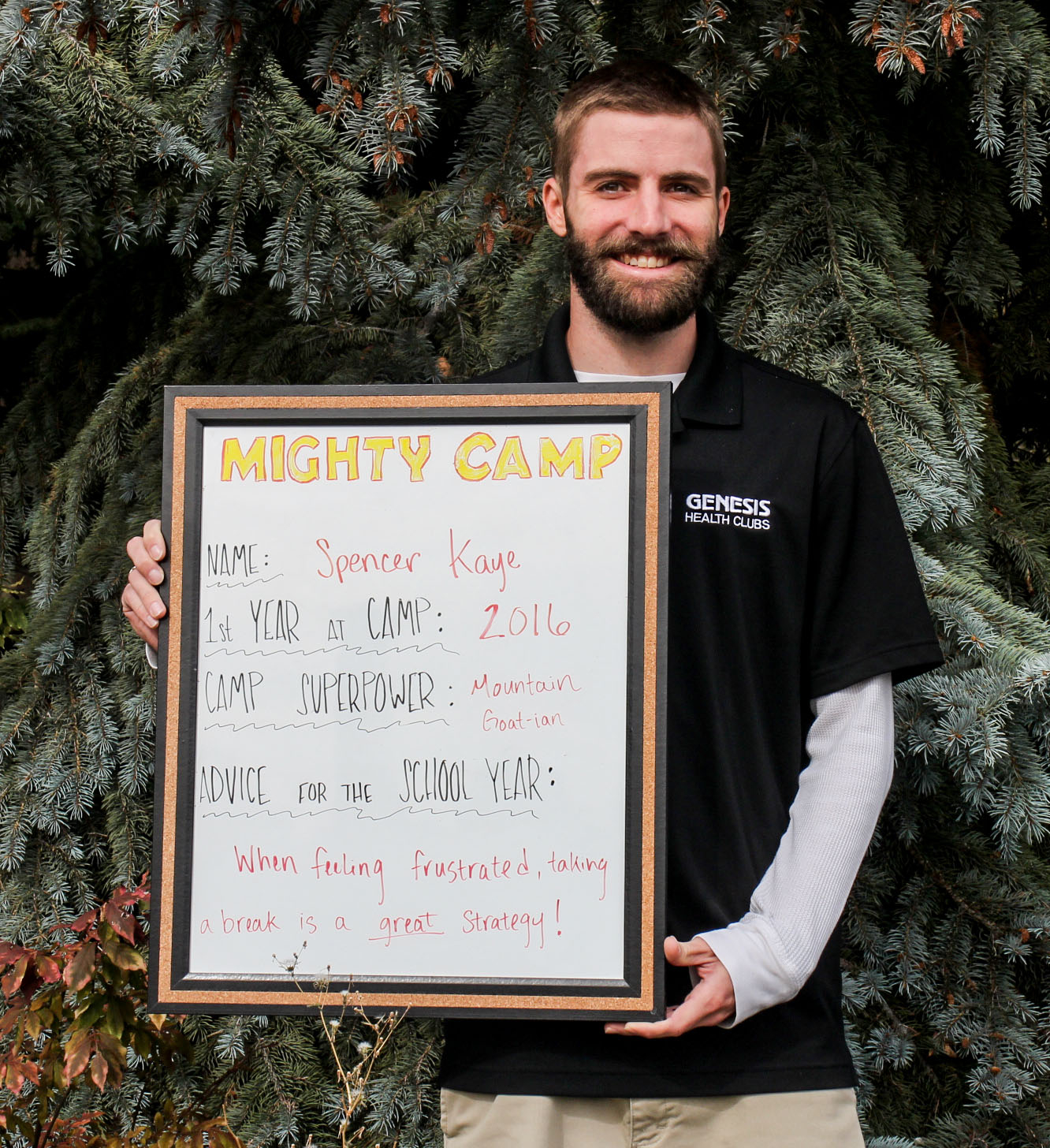 Sydney Hawkins
Saint Joseph Camp Director
Sydney holds a Bachelor's degree in Music Education from Truman State University and a Master's degree in Theology from Midwestern Baptist Theological Seminary. Prior to joining the Mighty Camps team, she spent time educating children and coordinating summer camp programming in New Mexico. As the Saint Joseph Mighty Camp Director, Sydney is passionate about teaching in the moment with her staff and youth, helping them navigate the challenges of life with cooperative problem-solving and healthy choices.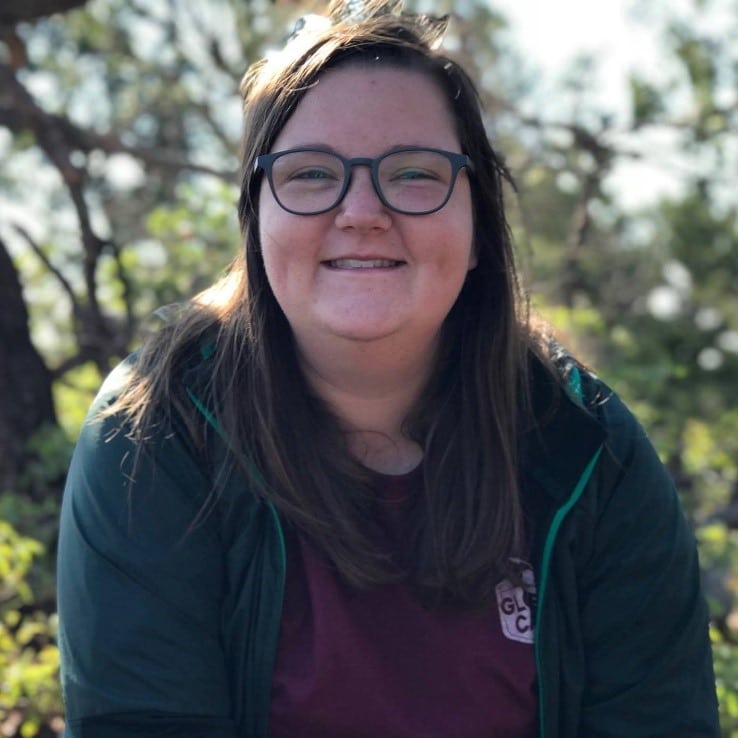 Desiree Schlotterer
Kansas City Regional Youth Director
Desiree has a bachelor's degree in Political Science and a background in early childhood education and Youth Advocacy in the non-profit sector. She joined the Mighty Camps team in 2019 as the Regional Youth Director for the Kansas City, KS. region and oversees Mighty Camp operations locally. Desiree feels strongly that every child deserves to feel safe, welcome, and appreciated for their unique contribution to the Mighty Camp family. She believes diversity and individual strengths should be recognized and celebrated in every child.
Desiree is married to Joel, Web Developer by day and Super Dad by night, and mother to Liam, Ruby, and Hugo.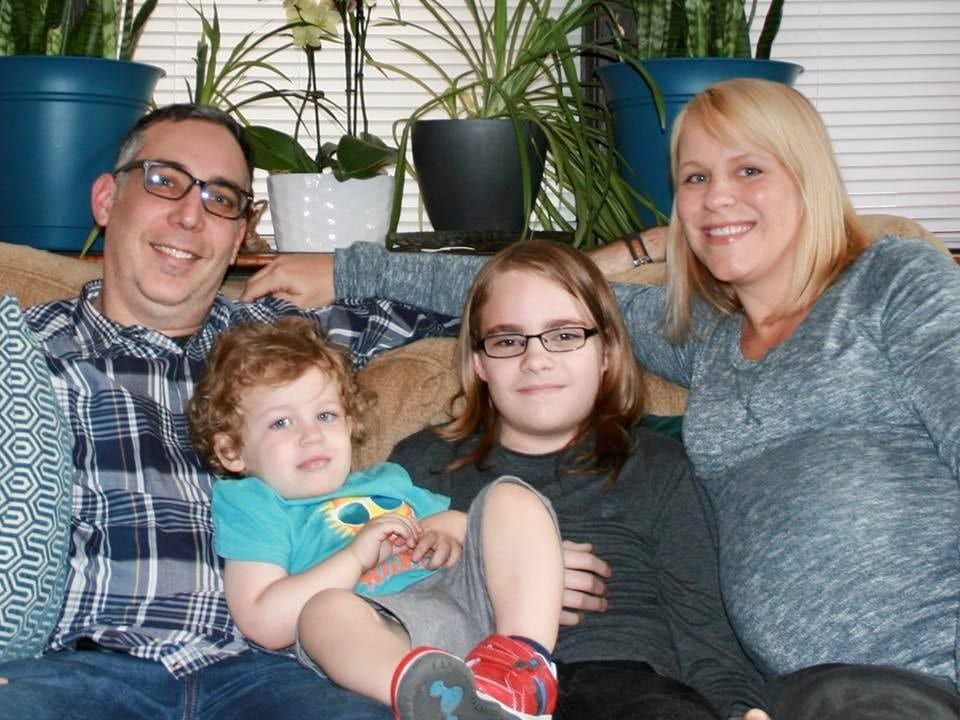 Will Jones
Mighty Adventure Camp Director
Will holds his bachelor's degree in Psychology from Colorado State University in Fort Collins, CO.  A lover of the outdoors, he has been an active outdoorsman and camp fanatic for most of his life.  Recently, Will served 5 summer with an Adventure Camp in Manchester, Maryland.  It was here that he developed a passion for engaging campers with nature.  Will believes strongly that getting kids outdoors, and away from their comfort zones, produces character and positive life change. 
"Surely there is something in the unruffled calm of nature that overawes our little anxieties and doubts: the sight of the deep-blue sky and the clustering stars above seem to impart a quiet to the mind."
– Jonathan Edwards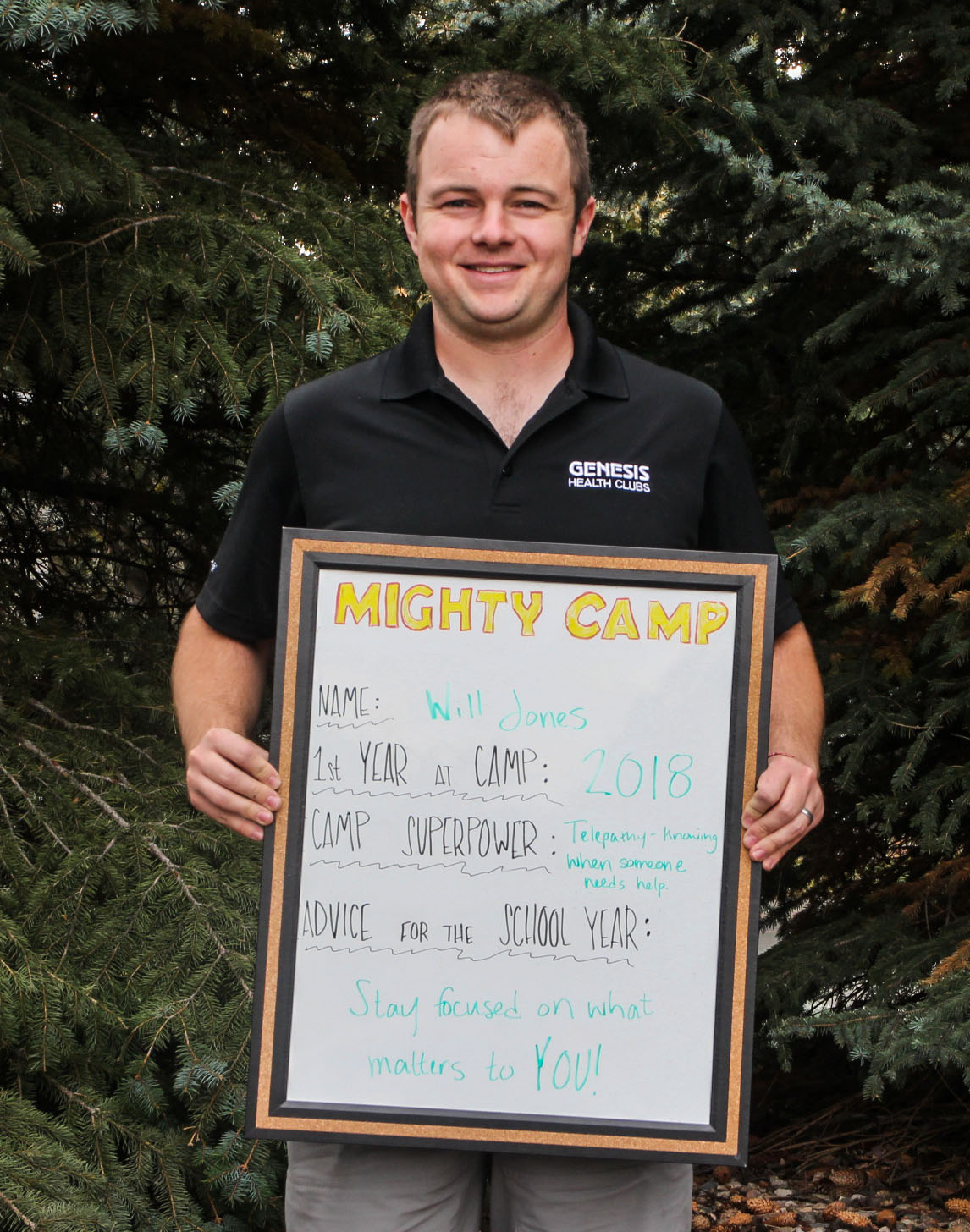 Bryan Hayes
Kansas Regional Youth Director
Bryan Hayes is a Certified Tennis Professional and a Regional Youth Programming Director for Mighty Camps. Bryan has been teaching tennis and leading the Youth Camp experience in Topeka for over 13 years. In 2016 he was awarded the honor of Programmer of the Year in Genesis. Bryan ran the Marine Corp Marathon for charity raising the Money for Children's National Hospital and now enjoys traveling to cities he has not been to or enjoys to run adventure races. Bryan has one sister and is proud of the fact that they have always shared a close relationship since they were little. Bryan is a huge foodie, loves ice cream, and eating at new places when he is traveling. Bryan always looks forward for the opportunity to engage children in a positive way and make a lasting impact on their lives while realizing that they are also making a lasting impression on his. 
The majority of our team comes from local universities with diverse educational backgrounds. Most importantly, our team is made up of individuals who LOVE kids! All Mighty Camp Team Members have completed extensive background checks, are certified in basic First Aid and CPR, and receive extensive training prior to the start of the camp. Rest assured, we hire the best of the best to work with your children.