Genesis CrossFit
What is CrossFit?
It's a strength & conditioning program with a mix of aerobic exercise gymnastics (body weight exercises) & Olympic weightlifting.
Genesis CrossFit workouts are comprised of constantly varied functional movements performed at a high intensity.
The workouts themselves are completely adjustable so that a beginner & veteran can participate in the same workout with changes in load & intensity.
Learn more about Genesis CrossFit with the Crossfit Journal.
Our Facility
Genesis CrossFit is dedicated to providing a friendly and positive atmosphere for anyone looking to increase their health or athletic performance. We focus on bringing our members through skilled coaching to continually reinforce proper mechanics and safe and consistent movements before advancing towards an increase in intensity. At Genesis CrossFit, we train hard but don't take life too seriously. We pride ourselves on being family-oriented as well as having our own diverse community within the gym.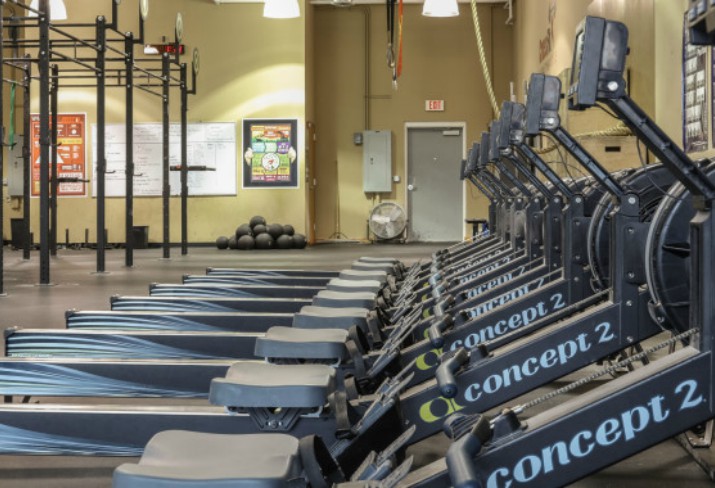 Class Schedule
Monday: 6 a.m., 9 a.m., 12 p.m., 4 p.m., 5 p.m., 6 p.m.
Tuesday: 5 a.m., 6 a.m., 9 a.m., 12 p.m., 5 p.m., 6 p.m.
Wednesday: 6 a.m., 9 a.m., 12 p.m., 4 p.m., 5 p.m., 6 p.m.
Thursday: 5 a.m., 6 a.m., 9 a.m., 12 p.m., 5 p.m.
Friday: 6 a.m., 9 a.m., 12 p.m., 4 p.m., 5 p.m.
Saturday: 9 a.m.
CrossFit Box Location
10454 South Ridgeview Road
Olathe, Kansas 66061
How to Get Started with CrossFit
Step 1 - Take A Free Trial Session
The Free Intro is about an hour session with a Genesis CrossFit Coach. They will go over the CrossFit methodology, our program specifically, and coach you through a "Baseline" workout so you can get a taste of what a workout is like and what we do on a daily basis. Again, the session is free and they are scheduled by appointment. We will answer any of your questions about our programs, prices, schedule, etc.
CrossFit Success Stories
"Since joining Genesis CrossFit, not only have I lost weight and inches, but I have also gained incredible strength and confidence. The programming helps you set goals and meet them, and the coaches are skilled, friendly, and consistently push you to do your best. I cannot over-emphasize the difference 6 months can make: I went from tripping down stairs and feeling incredibly fragile to running my fastest mile ever and being stronger than I thought was possible. I love facing each morning as a stronger person than I was yesterday!" - Jacque Engelbrecht

"At 50 I am in better shape than I was at 25. When most guys my age are subtracting from the list of things they can do, I am only adding. I love our coaches and the community we have. Always challenging and encouraging at the same time, I am so grateful for my friends at CrossFit." - Troy Kennedy

"CrossFit at Genesis CrossFit is the best choice I have ever made. The CrossFit program has amazing workouts and amazing coaches because they care for you as if you were the only person in their CrossFit program. The coaches are always instructing, demonstrating the proper movements, giving one-on-one instructions, very approachable, and the most positive remark that I could give is that they treat you as family. Being 64 years young, I have gained confidence, strength, endurance, and good friends at Genesis CrossFit that I feel I would not have gotten at any another CrossFit Box. Would I recommend Genesis CrossFit – CrossFit to others, you bet!" - David Gutierrez