Mount Genesis Climbing Wall
Located in the lobby of the North Rock Road branch of Genesis Health Clubs, Mount Genesis provides a climbing wall for individuals of all levels to challenge themselves and have a great time in the process. Mount Genesis tops out at around 47 feet, making it one of the tallest indoor walls in the state of Kansas. With the lowest day rates in Wichita to long-term membership options and a cutting-edge fitness class that incorporates a boot camp style workout with rock climbing in Rock Hard Fitness, Mount Genesis has something for everyone. Challenge your body, mind and imagination today!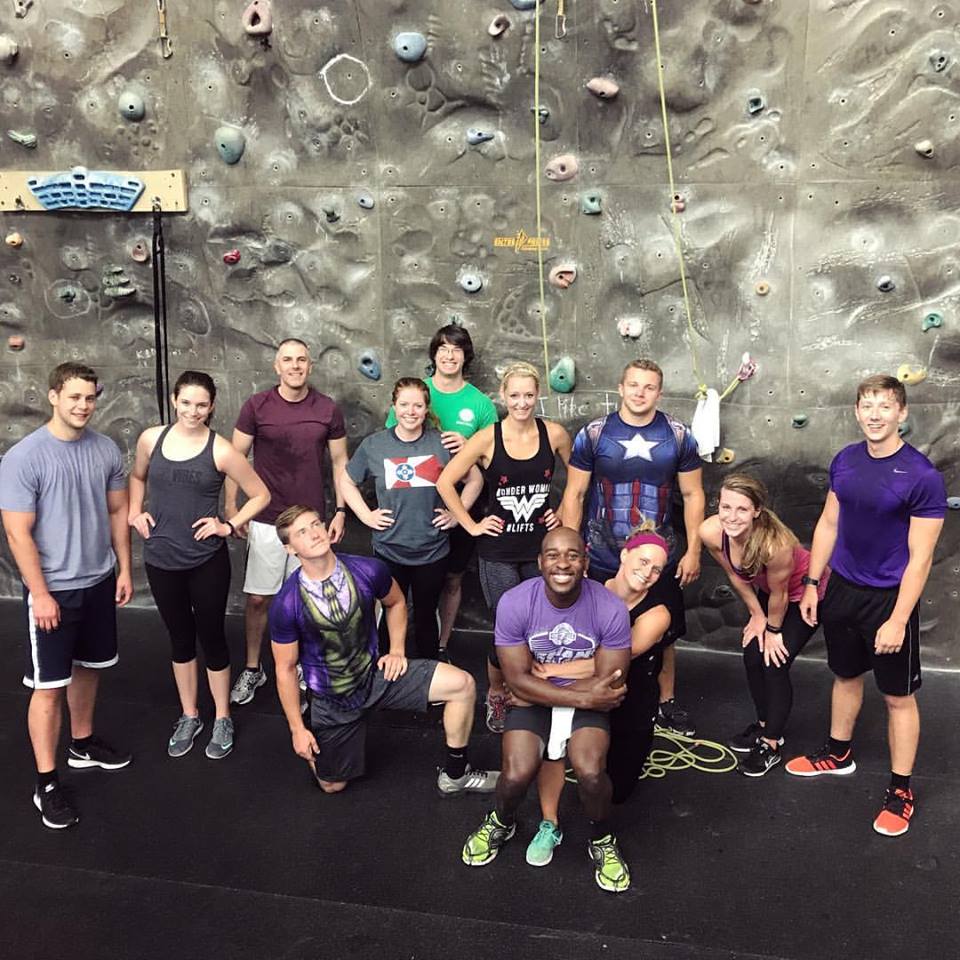 Mount Genesis Schedule
Mondays-Fridays: 4-8 pm
Saturdays-Sundays: 9-1 pm
Rock Hard Fitness
Come try Rock Hard Fitness new at Genesis Rock Road. An exhilarating circuit training class focused on helping you reach your health and fitness goals for the new year. A mixture of strength and endurance will keep your heart pumping the whole time. And if that doesn't do the 4' rock wall is incorporated in every class! Can you make it to the top? Come find out! See you on the wall!
Rock Hard Fitness Schedule
Monday and Wednesday: 6 pm
Tuesday and Thursday: 7 pm
Saturday: 11 am
Private Lessons:
Want to work one-on-one with an experienced climbing instructor? Then a private lesson is for you! Tailored to your personal skill level and focused on your needs, this is the ideal way for climbers to learn techniques from simple to advance. It is an affordable way for a family or group to learn to climb together.
Meet our latest addition to the rock wall: Colton Patterson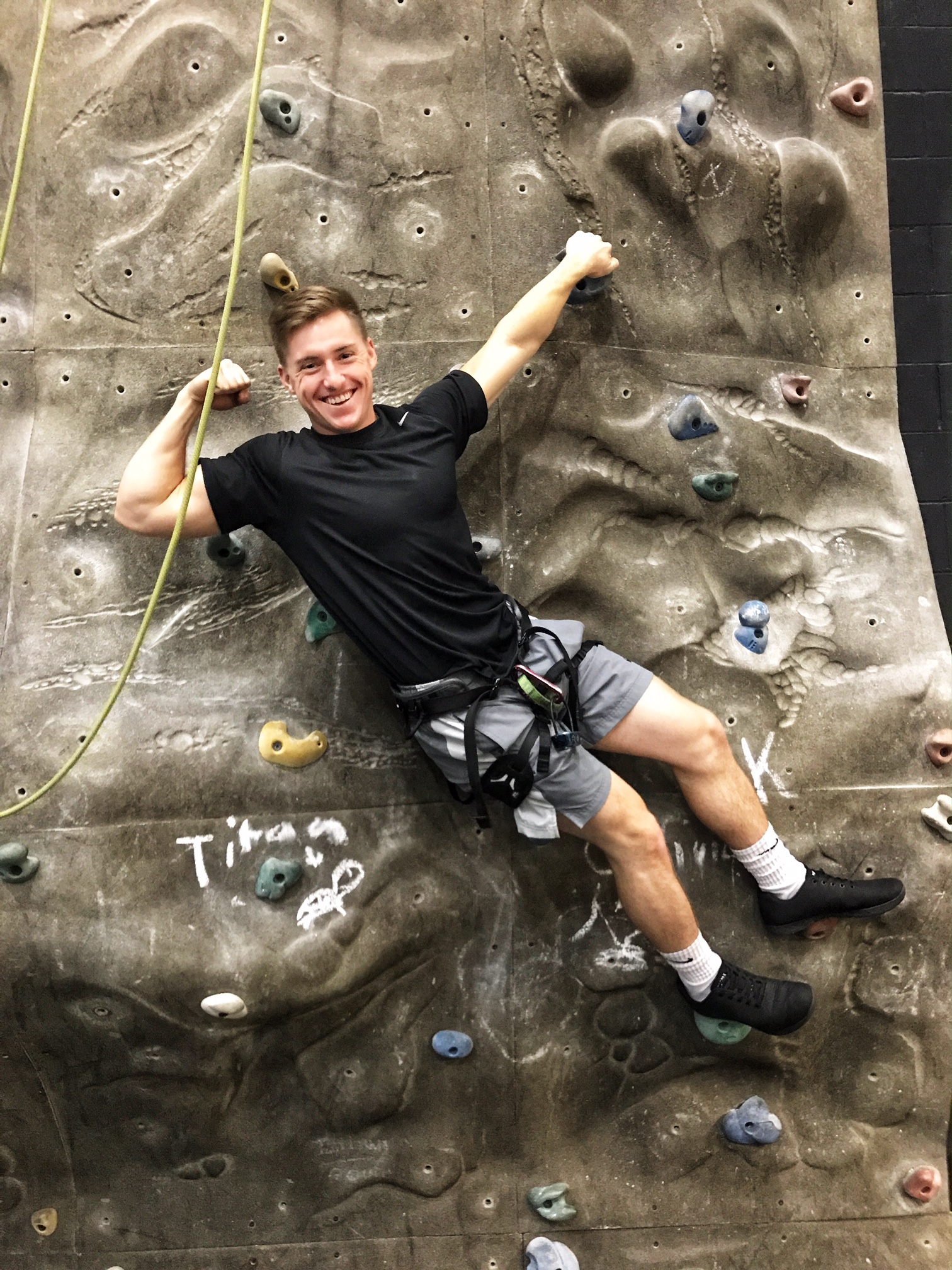 Help us in welcoming our newest rock wall belayer and Rock Hard Fitness instructor Colton Patterson. Colton is a certified rock wall instructor at the Rock Road Genesis. He is currently a junior at Wichita State University where he is majoring in Exercise Science. After gradu-ating, Colton plans on becoming a strength and conditioning coach at the collegiate level. Stop by his shift on Mondays, Wednesdays and Fridays from 4-8 pm and Sunday 9-1 pm or stop by his Rock Hard Fitness classes on Mondays and Wednesdays at 6 pm.
Climber of the Month: Olivia
Meet one of our rock wall all-stars, Olivia. Olivia is one of the regulars on the rock wall usually climbing once a week. She has come a long way since she's first started climbing. At only seven years old, when she first tried the wall she could barely even make it half way up. Now after about 6 weeks she can easily make it to the top and is continually breaking her speed climb record. She can now climb our 55-foot rock wall in less than a minute.