Fight Club
Fight Club at Genesis is a high-intensity class, with the goal of getting a full body workout, while burning a maximum amount of calories. At Fight Club, you will:
Box & kickbox using heavy bags
Achieve MAX caloric burn
Learn both sport & self-defense style combative basics
Push through 30- or 60-minute, high-intensity sessions
We employ a variety of striking disciplines; traditional boxing, kickboxing, as well as more practical self-defense combative techniques. The eclectic complement of styles helps keep each class exciting and challenging.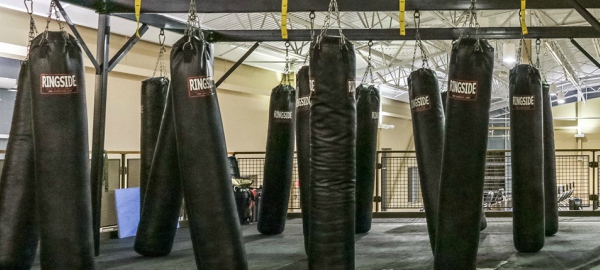 Instructors
We have instructors with a variety of striking/martial arts backgrounds, giving each class a unique flair while maintaining the same intensity, and quality instruction every time.
Class Structure
Classes are set up in 10, 3-minute rounds, with a 1-minute rest between each round. The instructor will also administer an approximate 10 minute warm up, and cool down, bookending each class.
Skill/Ability Level
Although the classes lend themselves to being very high intensity, it is a relative intensity. By allowing a participant to push hard, but at a pace appropriate for that individual, they can have a workout experience that is intense (for them). No need to worry about comparing yourself to anyone else, just come in, burn calories, have fun!
For more info, contact Brenton Garrett, bgarrett@genesishealthclubs.com or call 913-213-5306.