Rock Road Tennis Team
Mike Woody
National Director of Tennis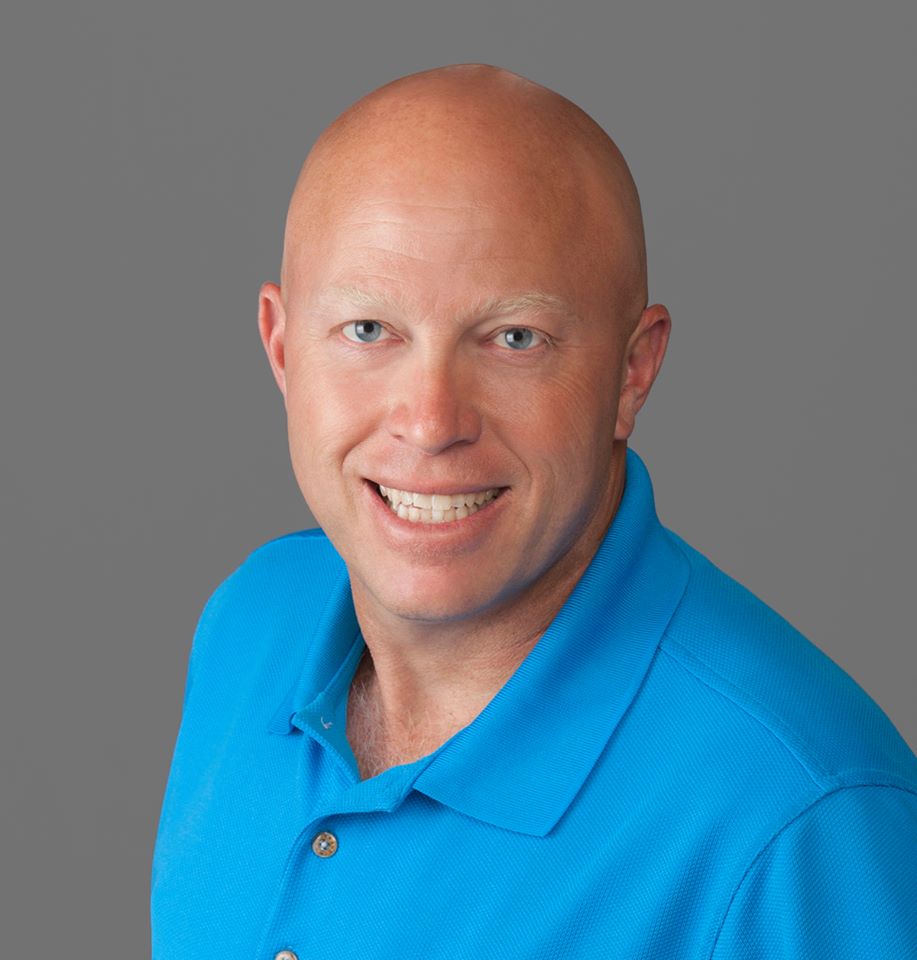 Genesis Tennis Professional since 2015
Degrees and Certifications
• USPTA / PTR Certified
• 10 and Under National Trainer- USTA
• High School Development National Trainer – PTR
• Cardio Tennis National Trainer – TIA
• Attended over 1,000 Hours of Industry Workshops / Trainings

Accomplishments
• Led Midland, MI to 1st Best Tennis Town Award in the United States by USTA
• Travelled around the world training & US leading tennis workshops- Japan, Turkey, Dominican Republic, Jamaica, Canada, England
• Former Director of 39 Court Facility and team of 40+ employees who deliver high level tennis programs to a community of 40,000
• Former Collegiate stand out – Western Michigan University- Top 10 All Time Career wins for over 30 years.
• USPTA National Facility Manage of the Year
• USPTA Midwest Tennis Pro of the Year, Nominated to Hall of Fame in Midwest
• Coached 6 teams to State Championship wins.
• Two Children: Meghan and Austin – played collegiate tennis on scholarship.
Playing Highlights
• High school state champion
• Former Collegiate stand out – Western Michigan University- Top 10 All Time Career wins for over 30 years.
• Winner of over 100 USTA Tournaments in my career
• Serve and Volley is my preferred game style- my mission is to shorten the point.

Tennis Philosophy / Goal
"Play to Win!!!- no matter what your age or level my goal is for everyone we work with is to "feel success". Success can be getting your first tennis ball over the net, maybe making a shot you have never made, it could be finally winning your first match, or beating someone you have never beat. Tennis is a game with so many surprises and joys. So our hope to you is that you catch the tennis fever, savor the emotions it creates, and buckle your seat belt for your "Tennis Adventure".
Tony Tsymbalov
Director of Tennis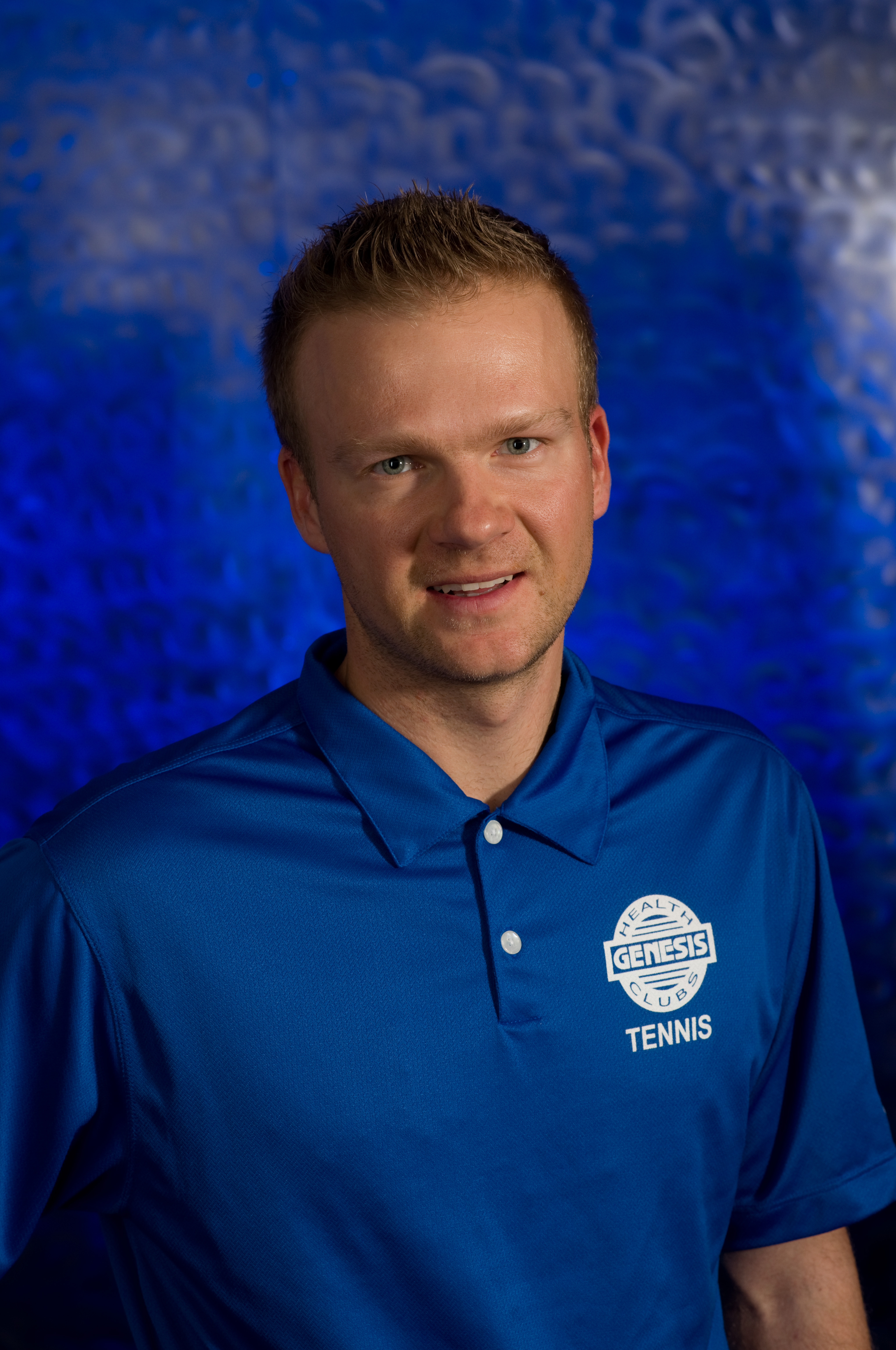 Genesis Tennis Professional Since 2015
Degrees and Certifications
• 10 and Under PTR Certified.
• Adult Development PTR Certified
• Cardio Tennis Certified

Accomplishments
• Helped establish, open, develop and run Elite Squad Tennis Club
• Created and ran a membership drive resulted in over 125 new memberships
• Former director of Tennis with over 20 employees
• Trained and developed 7 players who play College Tennis today.
• Helped my sister to develop into a collegiate athlete.

Playing highlights
• Freshman of the year in Missouri Valley Conference at Indiana State University
• Played Davis Cup for Kazakhstan for 6 years.
• Got to be top 100 ITF in Singles and Doubles

Tennis Philosophy
I believe that everybody can improve no matter of their age or ability level. There are so many reasons why people play this beautiful sport and it is our mission to help you succeed and reach your goals. Our knowledge, passion and love for this sport will provide you with everything you need to take your game to the next level of competitive, social, and/or fun tennis.


Simon Norman
Master Professional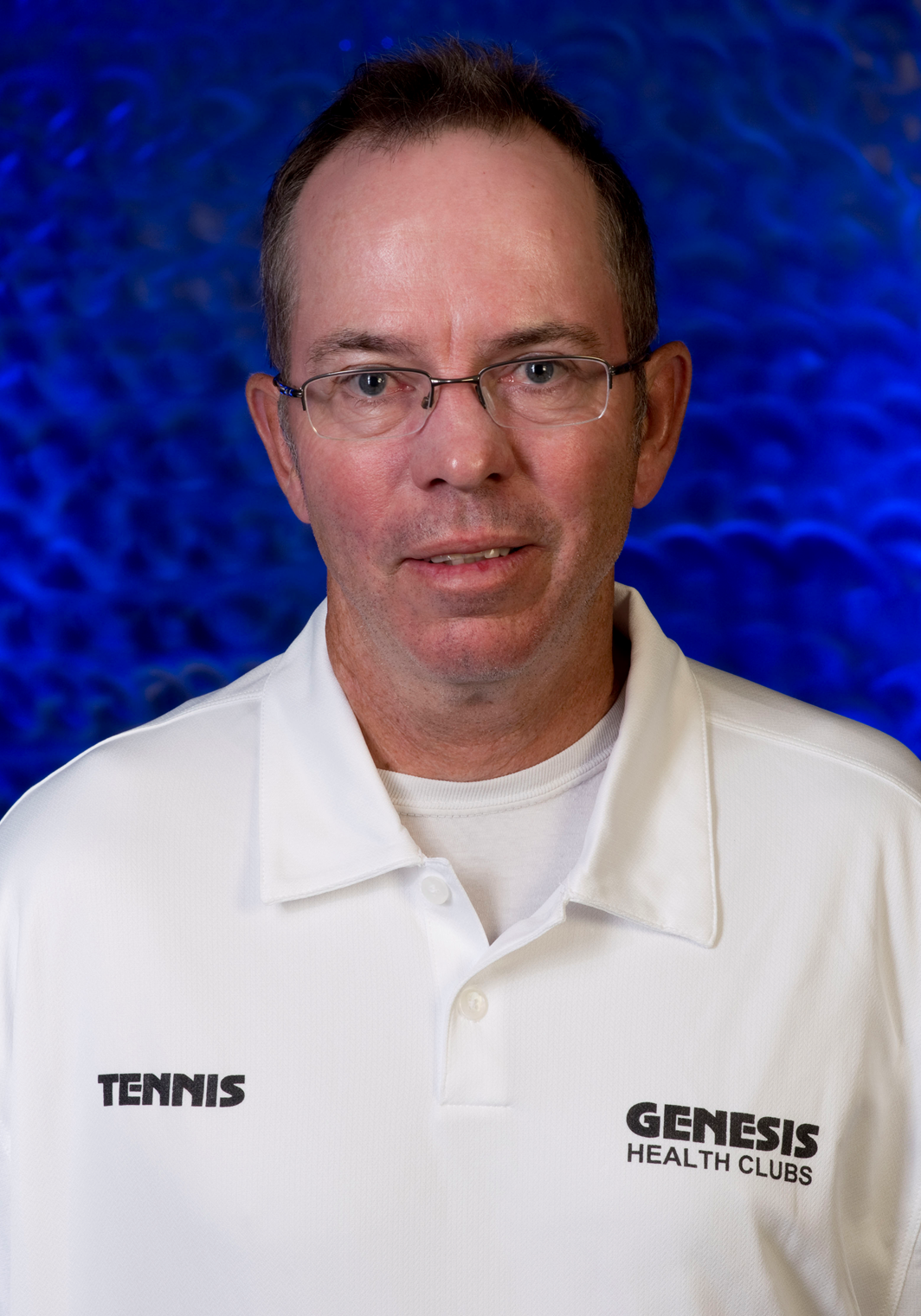 Degrees and Certifications:
• USPTA P1 rating
• USTA Certified in Competitive Player Development
• USTA Certified Umpire and Referee
• ITA Certified Umpire

Accomplishments:
• Tennis Director for over 20 years
• Coached multiple sectional junior champions
• Coached over 30 players who have played Division 1 college tennis
• Coached high school tennis for 17 years
• Coached over 30 state champions
• Coached 5 state girls' team championship teams
• Coached 2 state boys' championship teams
• Named High School Coach of the Year multiple times
• 2 children: Ryan and Jake who have both played #1 for Creighton Division 1 tennis team

Playing Highlights:
• Won 2 National Junior Doubles Titles in New Zealand
• Represented New Zealand in Junior International Competition
• Played in Wimbledon Qualifying
• Played 4 years for Wichita State University
• Won several Missouri Valley singles and doubles college titles
• Went to NCAA tournament for 3 years
Simon brings a wealth of experience to Genesis Health Clubs both as a player and as a teaching professional.

As a player, Simon, originally from New Zealand, came to Wichita in 1981 to play for four years for the nationally ranked Wichita State University Men's team. As a junior in New Zealand, Simon won two national titles as well as representing New Zealand in international competition. Simon played in the qualifying rounds of Wimbledon in 1979 and played professional tournaments throughout Europe. At Wichita State, Simon participated in the NCAA tournament three times as well as earning several Missouri Valley Conference titles in singles and doubles.

Simon has been teaching full time at Genesis Racquet Club for seventeen years. Simon has coached numerous district, sectional and national junior champions and has worked with several professional players. He has been USPTA certified at the P1 level for more than 10 years. In 1999 Simon was awarded the Outstanding Contributor to USTA Youth Tennis for the Kansas District. In 2002 he coached high school tennis for the first time and his #1 boys player won the 3A state title. In August 2002, Simon was accepted into the USTA High Performance Coaching Program in Maryland, an elite opportunity for top coaches from around the country. Simon is also the head coach of the Wichita Competition Training Center and oversees the Maureen - Connolly summer lesson program which reaches over 600 juniors each summer.
Zach Loomis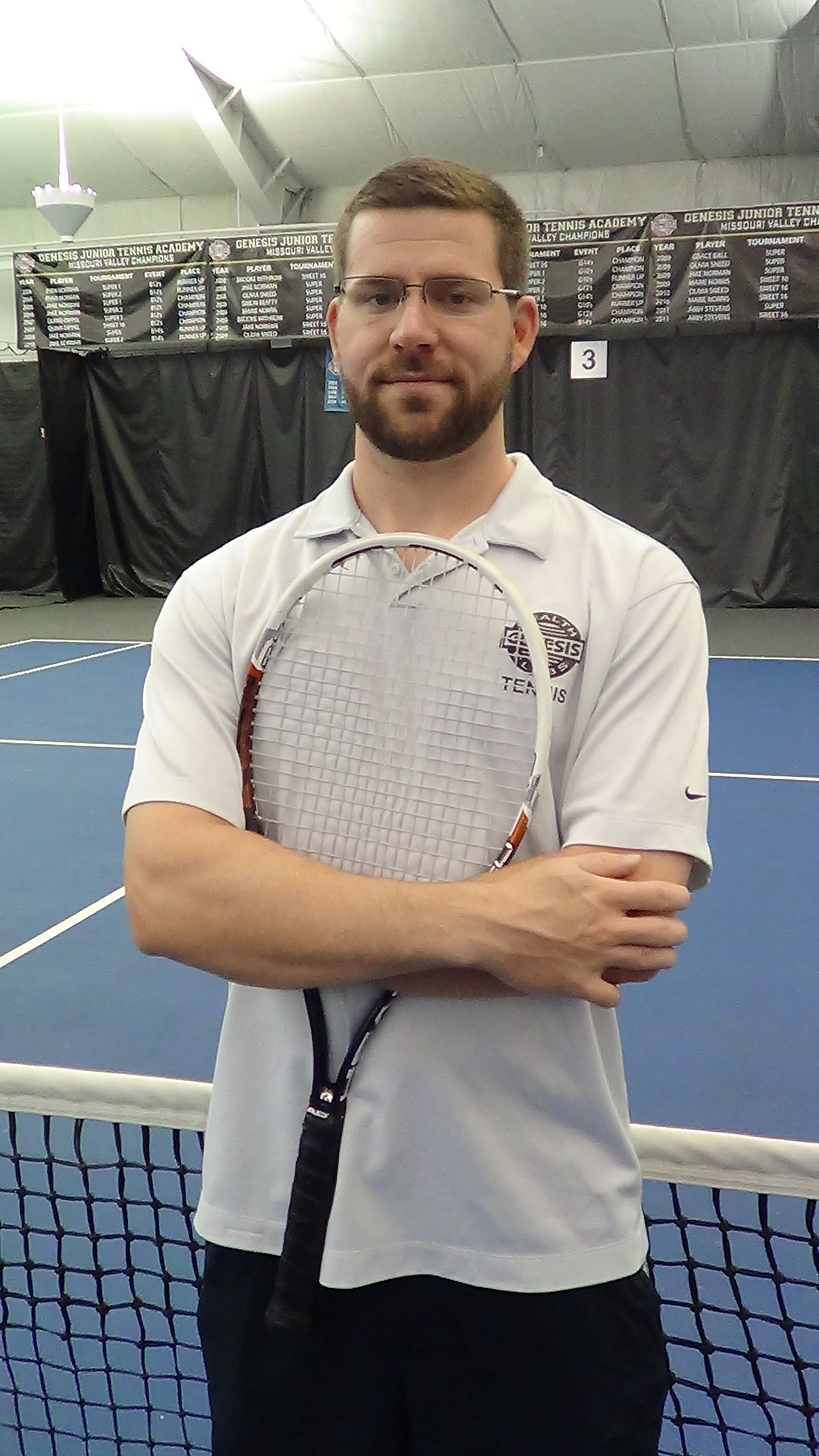 Work Experience
• Adult League & Clinic Coordinator
• Coaching at Genesis since 2006
• USPTA (P2) certified

Playing Highlights
• Played high school tennis at Winfield high school.
• AAU Junior Team Tennis Champions 2003.
• Played college tennis at Newman University.
• Kansas state open champion in singles and doubles.

Coaching Philosophy
My coaching philosophy is: "I do all I can to help make tennis easy and fun for players of all levels. Whether you are a beginner learning to play, someone looking for an alternative form of exercise, a former player looking to start again, or an advanced player looking for advice or competition, I look forward to helping you!"
Myron Pushyk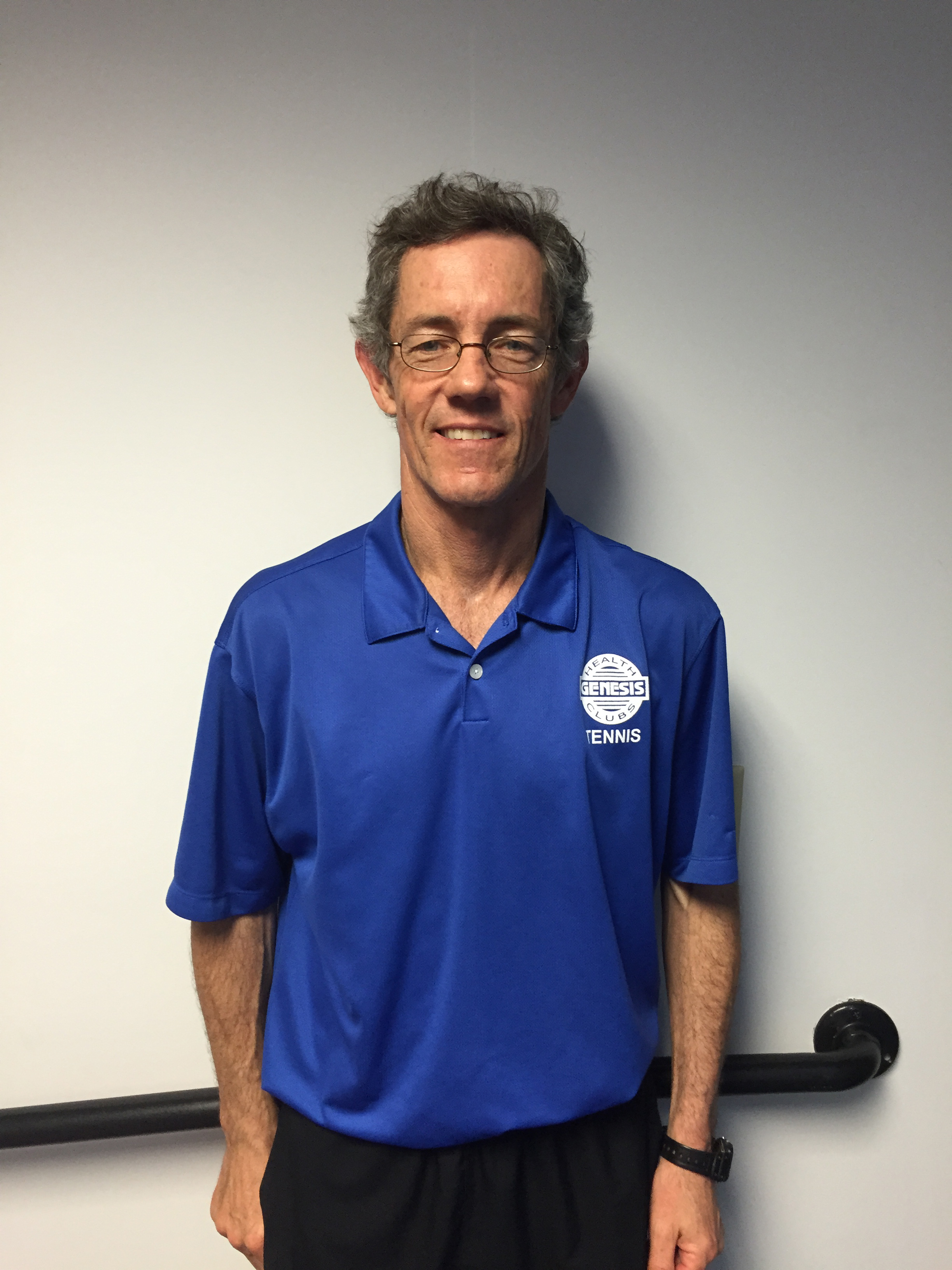 Work Experience
• Team Tennis Coordinator
• Coaching at Genesis since 2001
• USPTA Elite Professional certified

Coaching Philosophy
My coaching philosophy is "Anyone can learn to play good tennis."
Nurudeen Isa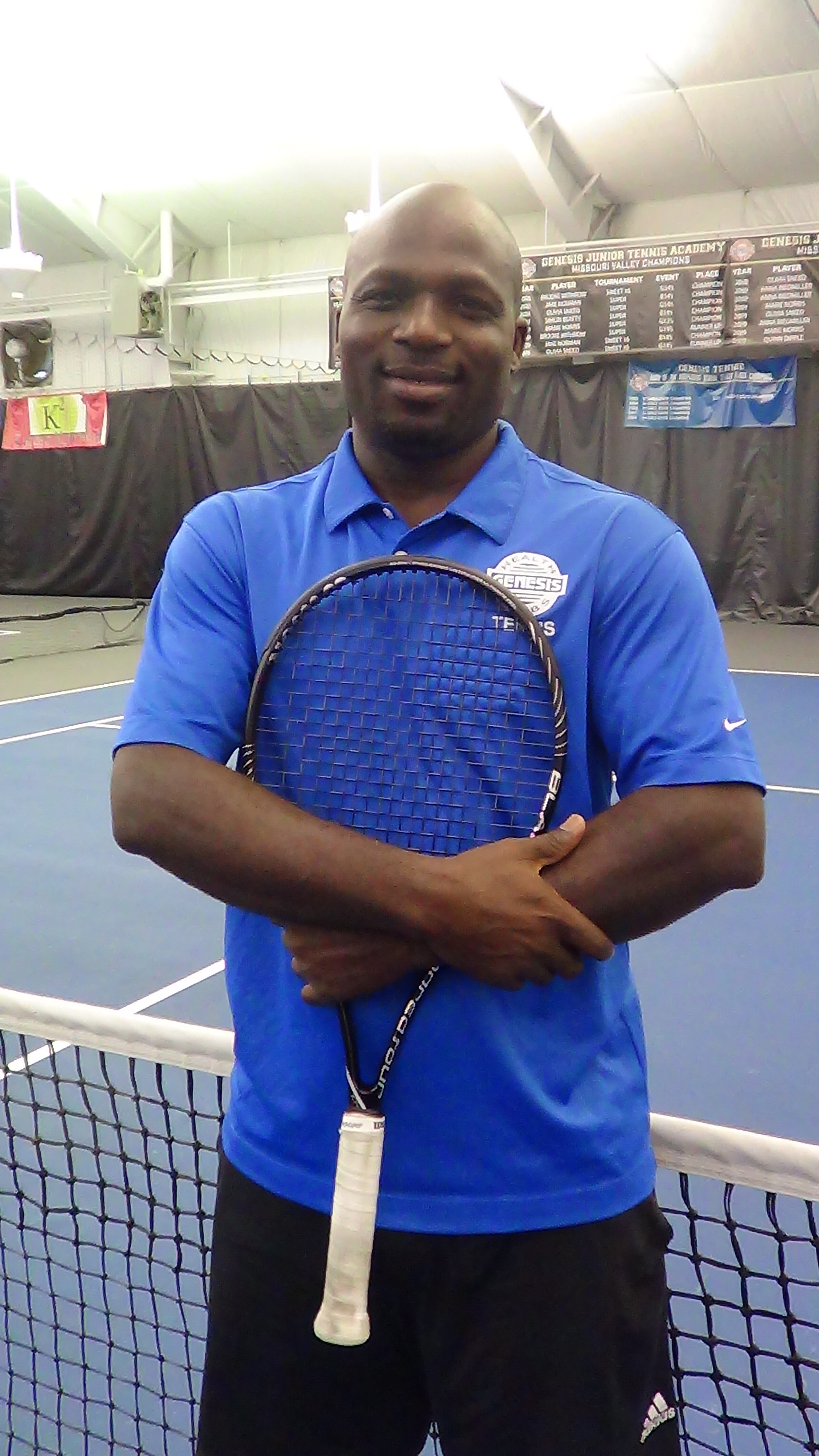 Work Experience
• Tennis Professional
• Coaching at Genesis since December 2012
• International Tennis Federation (ITF Level 1) certified, USPTR certified
Playing Highlights
• Former junior national junior champion in Nigeria
• Former Nigerian masters champion
• Former doubles number 1 in Nigeria
• Represented Nigeria at the World University Games in Sicily, Italy 2007, Mallorca, Spain 2009 and Beijing, China 2011
• Former Davis Cup player/coach Nigeria
• Played National Club League and County Cup in UK
Coaching Philosophy
My coaching philosophy is "Creating an environment that encourages players to learn and develop their game on and off the court."
Candy Idoko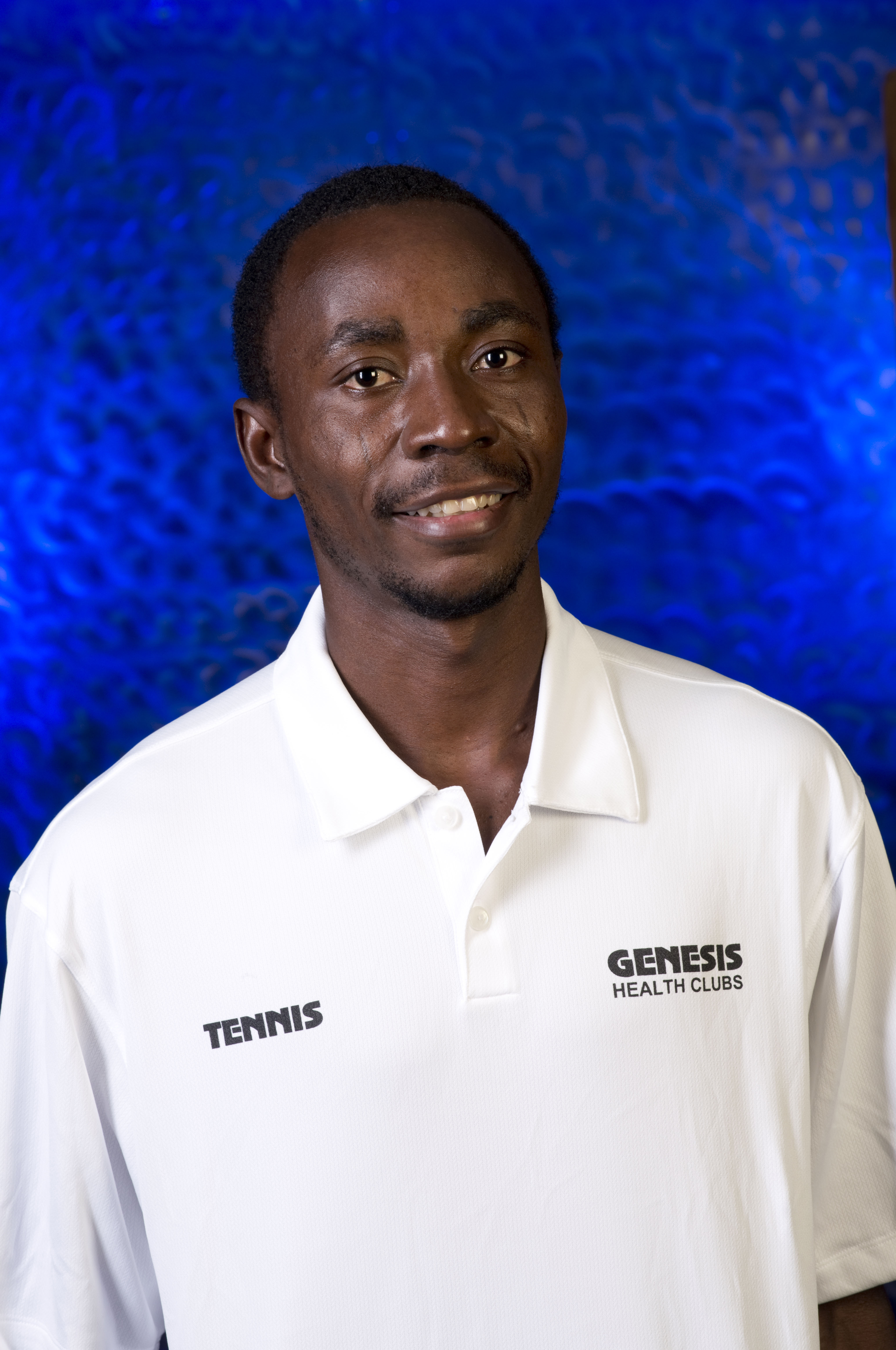 Working experiences:
Prior to coming to Genesis I was teaching in Nigeria. Now, I am a Genesis pro for over 2 years.
Playing Highlights:
• Winner Bronze Medal Men's Singles at the All African Games 2011, Mozambique
• Winner Silver Medal Men's Doubles at the All African Games 2011, Mozambique
• Member Davis Cup Team Nigeria, 2007 – 2011
• Number 1 national ranking singles Nigeria 2009 – 2011
• Winner Nigerian Masters 2006 and 2007
• Highest ATP Singles Ranking 928 (Aug 2007)
• Highest ATP Doubles Ranking 724 (Nov 2008)
• Number 1 national doubles ranking 2012- 2015
Tennis Philosophy
Tennis is life. Life is awesome. Creating a platform where everyone is a winner. Anyone can play.
Yokkie Mahajaroenkul
Work Experience
• Volunteer Assistant at Women's Tennis Team at Wichita State University from 2015 to 2017
• Girls' Tennis Assistant Coach at Andover High School in 2015 and 2016
• Tennis Instructor at Crestview Country Club from 2015 to 2016
• Tennis Instructor at Shockers Tennis Summer Camp in 2015 and 2016
• Tennis Instructor at Nike Tennis Camp at New Jersey in the summer of 2014
• Tennis Instructor at Wichita Country Club from 2013 to 2014
Playing Highlights
• Participated NCAA Division I tournament in 2012-2014
• MVC Winners of the Fifth Position in Single in Spring and Fall 2012
• MVC Winners of the Third Position in Double in Fall 2012 and Spring 2013 and Fall 2013
• Ranked 900 WTA in both Singles and Doubles
• Played Junior Fed Cup for Thailand for 2 years (2005-2006)
• Ranked 200 ITF Junior in Singles and Doubles
Coaching Philosophy
Tennis is more than just a sport. You will experience the greatness of tennis once you try it. Tennis has changed my life in many ways, especially in positive ones. You shouldn't say that you are not good at tennis if you haven't tried. Our mission is for you to enjoy the sport, and you may find the greatest in you. Remember, champions are not the most talented, but they are the most discipline.