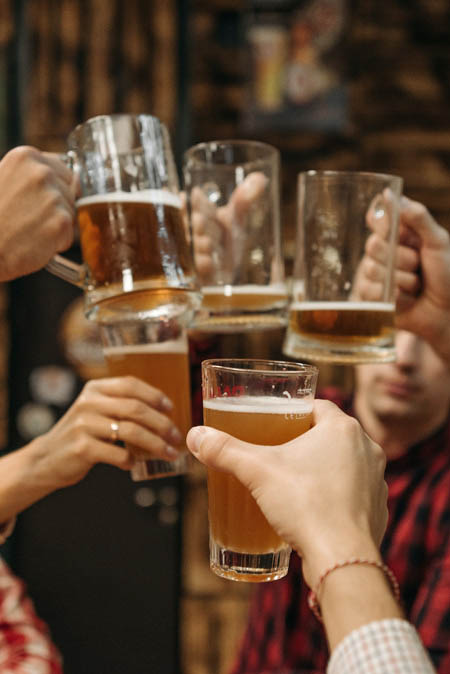 Let's face it... It's hard to have a social life AND remain conscious about what you're consuming, especially during a holiday.
Keep in mind that indulgence is the key to leading a balanced life. Having a treat now and then can help you stick to your fitness goals, as you allow yourself some grace and give your body what it's craving.
Here are some blogs to prove the point that it's okay to indulge now and then, as long as you don't overdo it.
This St. Patrick's day, you're in luck! Here are some of the best low-calorie alcoholic drinks so you can plan ahead, and instead of worrying, you can enjoy the company you keep, indulge just a bit, and Irish dance the whole day away.
Best Low-Calorie Alcoholic
Drinks:
Just in time for St. Patrick's Day!
1. Miller 64
Miller 64 has minimal calories compared to other beers. Coming in at - you guessed it - 64 calories per beer, it's a great choice for those who enjoy a beer without so many calories.
2. Vodka Water With Lime
Vodka water with a splash of lime only contains 75 calories per drink. Simply fill the glass with ice, put in one ounce of vodka, then squeeze the juice of a lime wedge over the vodka. To finish, top it with cold water and stir to combine. Want to make it taste almost-like-Sprite? Use soda water for some bubbles!
3. Champagne
Champagne happens to be fairly forgiving in the calorie department. One standard flute, which is about four ounces, contains only around 90 calories.
4. Michelob ULTRA
Although this isn't the lowest calorie beer out there, Michelob ULTRA can easily be found at any liquor store with a moderate amount of calories. With 95 calories per beer and only 2.6 carbs, you can safely enjoy a couple of drinks and leave behind all the guilt.
5. Rum and Diet Coke
If you're craving a soda, grab a low-calorie rum and Diet Coke. Calorie-wise, all you have to count is the ounce of rum which is just 96 calories.
6. Budweiser Select
Don't be fooled by the dark gold tones of Budweiser Select. This lager is light and the calories prove it. At just 99 calories per beer with an alcohol content of 4.3 percent, it's a great choice.
7. Gin and Tonic
With Tonic containing around ten calories per ounce, it's the perfect accompaniment to a top-shelf gin which contains up to 140 calories.
8. Old Fashioned
An old fashioned is a fancy cocktail that has a splash of bitters to add some flavor, a bit of sugar to add some sweetness, and of course, bourbon to make it a cocktail. It comes in at around 154 calories per drink.
9. Amstel Light
Amstel Light only contains 95 calories per beer. With 35 percent fewer calories than the original, it's a significant number, especially if you have more than one.
10. A Toned-Down Mojito
A sugarless mojito with extra lime can be a great alternative to one that's packed with sugar. Expect around 150 calories per beverage.
11. Dirty Martini
Many bartenders serve martinis in larger glasses, so be aware that a four-ounce martini reaches around 220 calories. You can indulge with one, but maybe just stick to the one!
12. Busch Light
Busch Light is as easy on the wallet as it is on the waistline. A longer brewing process cuts 38 calories from the original Busch, meaning it comes in at 95 calories per beer.
13. Gimlet
If you enjoy gin, go with a classic gimlet. This drink contains sweetened lime juice and gin... and that's it! To cut a few more calories, skip the sweetened juice and add simple syrup and fresh-squeezed lime instead.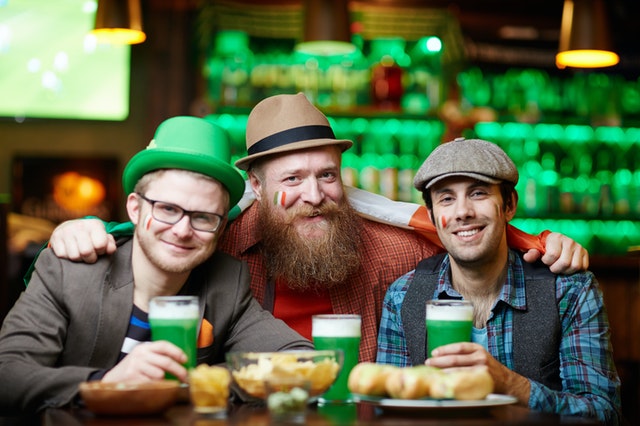 Stay lucky this St. Patrick's Day knowing you've saved yourself from tons of unwanted calories. Choose some of the delicious options listed above, and keep on and green on!
What's your favorite low-calorie alcoholic drink?
What are you making this St. Patrick's Day?
Green Beer? Shamrock shooter? Let us know in the comments below!
For more St. Patrick's drink ideas, see here.
Is wine your drink of choice? There are many health benefits to drinking red wine in moderation. And with just 125 calories, you could have two! Read the red wine health benefits in the blog below:
We hope you have a lucky St. Patrick's Day!