With all the craziness going on, we are definitely craving those comfort foods. Try this lightened up version of traditional chili to put a smile on your face!
Slow Cooker Turkey Chili: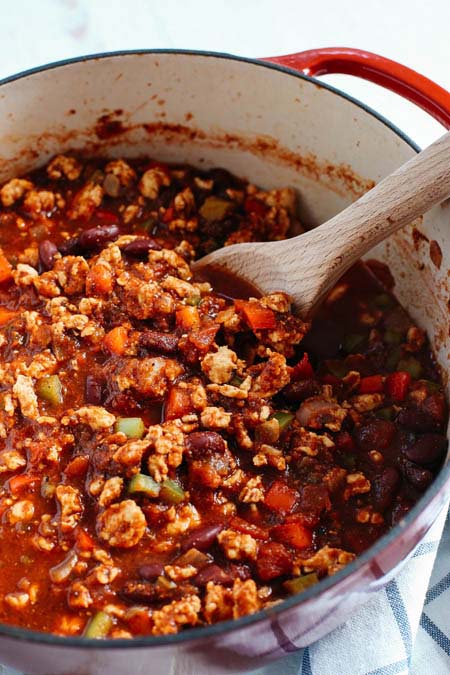 Ingredients:
1 tbsp vegetable oil
1 lb ground turkey
2 (10.75 oz) low sodium tomato soup
2 (15 oz) cans kidney beans, drained and rinsed
2 (15 oz) cans black beans, drained and rinsed
1/2 medium onion, chopped
2 tbsp chili powder
1 tsp red pepper flakes
1/2 tsp garlic powder
1/2 tsp ground cumin
1 pinch black pepper
1 pinch ground allspice
salt to taste
Directions:
Heat the oil in a skillet over medium heat. Place turkey in a skillet and cook until evenly brown; drain.
Coat the inside of a slow cooker with cooking spray, and mix in turkey, tomato soup, kidney beans, black beans, and onion. Season with chili powder, red pepper flakes, garlic powder, cumin, black pepper, allspice, and salt.
Cover and cook 8 hrs on low or 4 hrs on high.
Recipe created by Brooke Floerke, RD (Registered Dietitian & Wellness Coach)
Want More Delicious AND Healthy Recipes from Genesis Health Clubs?