Paleo Fudge Brownies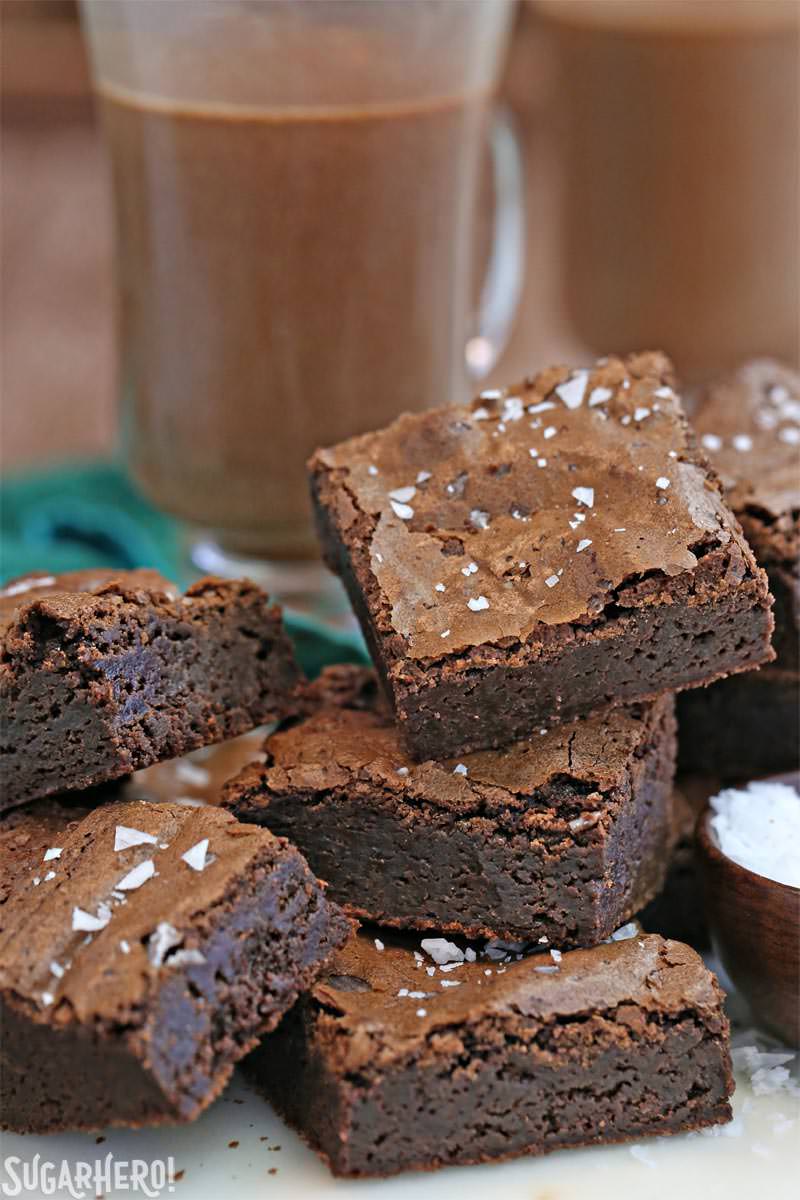 Ready for some brownies? We are too with these ooey-gooey delicious brownies, which use healthy alternatives you'll hardly notice!
Ingredients
Cooking spray
3/4 cup unsweetened cocoa powder
1/2 cup almond flour
1 tsp. baking soda
1 tsp. kosher salt
1/2 cup almond butter
1/2 cup coconut sugar
1/3 cup honey
1/4 cup extra-virgin olive oil
2 large eggs
1 tsp. pure vanilla extract
Sea salt, for sprinkling
Directions
Preheat the oven to 350° and line an 8x8 baking pan with parchment paper greased with cooking spray.
In a large bowl, whisk your almond flour, cocoa powder, salt, and baking powder.
In a smaller bowl, whisk your coconut sugar, honey, oil, eggs, almond butter, and vanilla. Add the contents to your large mixing bowl of dry ingredients and stir until combined.
Pour into the prepared pan and cook in the oven for just 22 minutes, or until a toothpick can be inserted and comes out clean.
Sprinkle with your sea salt, and let the brownies cool. Enjoy!
Original Recipe found at https://www.delish.com/cooking/recipe-ideas/a25363422/paleo-brownies-recipe/
Want More Delicious AND Healthy Recipes from Genesis Health Clubs?