With all the daily group fitness classes offered at Genesis Health Clubs, it's hard to know which one is right for you.
Which class will help you reach your fitness goals?
The simple answer is that all of our classes will help you see lasting results. Specially designed to target specific areas of the body, classes led by our highly trained instructors will lead you to success on your fitness journey.
Let's break down some of our most common and/or unique group exercise classes.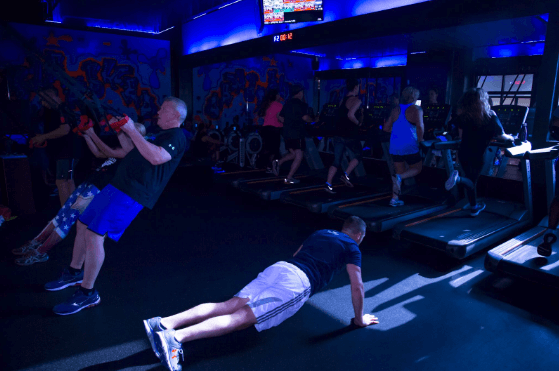 If you're looking for a full-body workout that combines the best strength, endurance, and power training, look to All American Training to raise your heart rate and improve your stamina. During this one-hour class, you could burn up to 1000+ calories, as you experience intervals rotated between row machines, treadmills, floor and dumbbell movements.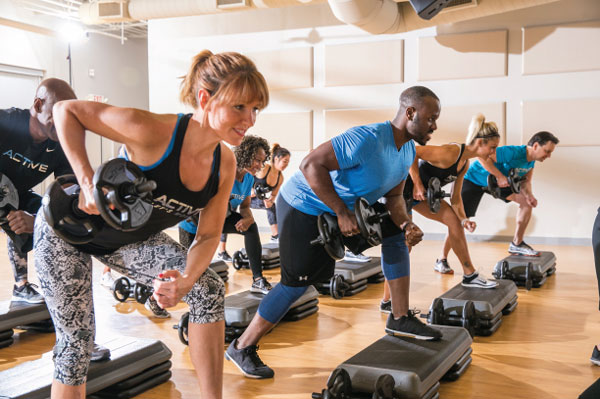 This 60-minute workout class builds total-body strength, with motivating music and coaching from our expert instructors. Learn the moves that will help you succeed with Group Active.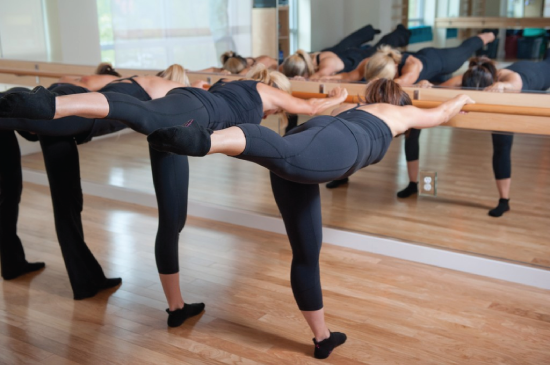 Yet another full-body workout class, Barre will help you increase strength in your core and legs while combining ballet-inspired postures with other elements of Pilates and Yoga.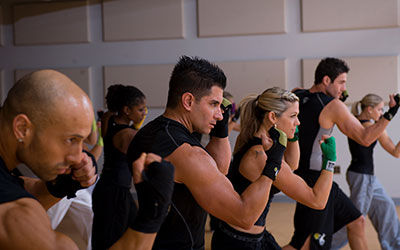 Blow off some steam with Group Fight! – a class where you can burn a whole bunch of calories, while you let your anger out. This class incorporates the best moves from Mixed Martial Arts with killer music and expert instruction to lead you to a feeling of empowerment and pride.
Ready to dance your way into the best shape of your life? Try Zumba, where you'll forget that you're working out as you follow easy, step-by-step dance moves in this aerobic class.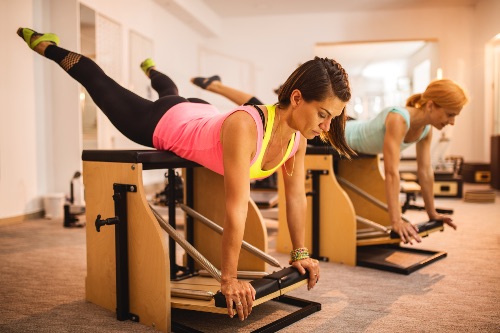 This class is for everyone, all ages and skill levels. Help prevent injury and condition your body with this low-impact, core strengthening class.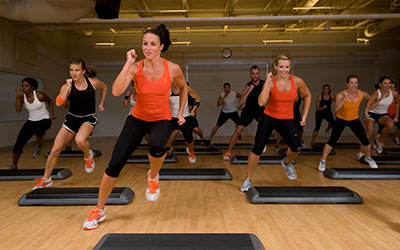 Ready to work in some cardio? Improve your agility, coordination, and strength in Group Blast! This one-hour high-intensity course will get you goin' with its exciting group energy and heart-pumping music.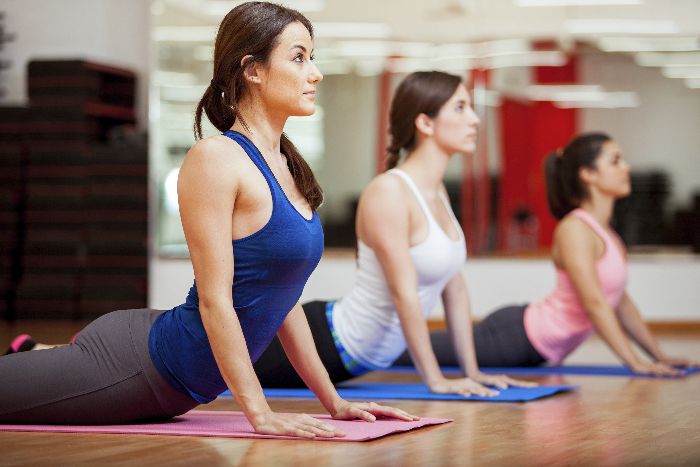 Learn to breathe through the burn with this head-to-toe workout. Yoga can help you improve your balance, mobility, and flexibility. It can reduce your stress level, and improve your mood... Winning!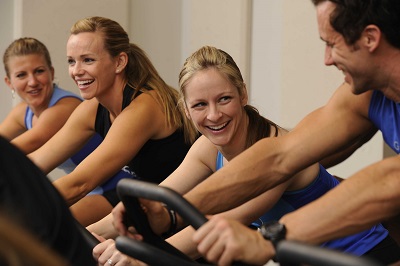 It's leg day when you join a Group Ride class at Genesis. It's a 60-minute cycling experience, where instructors lead you on the off-beaten path. Up the mountains and down the hills, ignite the fat-burning machine within you, with this energetic and interval training cycle class.
Ready to find your new fitness obsession?
Come in for more info and an exclusive tour!