Originally written by Michelle Stout, ACSM Certified Personal Trainer & Health and Wellness Coach
We've all heard excuse after excuse before when it comes to reasons why people can't work out...
"I don't have time."
"I've tried in the past and I failed."
"Exercise is too hard."
"I have a family and put myself last."
"Exercise is boring."
"Everyone will judge or look at me because I don't know what I am doing."
Today we break down some of the most common barriers to exercise and give you a few ways to overcome those barriers.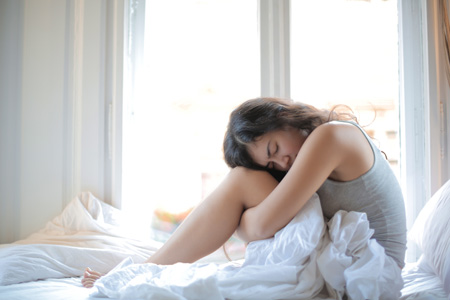 Overcoming Barriers in Exercise
1. "I don't have time/ I am too tired to exercise"
Break it down and Fit Exercise into your schedule!
One of the best parts of exercise is that you can break down sessions into as little as 10 minutes! You just want to accumulate at least 30 minutes of exercise each day.
Go for a walk during your lunch break, get up 10 minutes earlier and do a little workout, do a 10-minute workout right before bed, get out on the weekend, and go for a hike. If you use a planner or some sort of organizer, schedule in workouts so your colleagues and family know that you are unavailable at this time. Remember, it's just as little as 10 minutes!
2. "Everyone will judge or look at me because I don't know what I am doing/ I am self-conscious about how I look/ Exercise is too hard."
Switch up Your Workout Routine
Exercise doesn't have to be repetitive or boring. Change your routine up! Try a new group fitness class at Genesis, or take advantage of free sessions when you first join. At Genesis, we offer new members a free assessment and/or a free orientation to go through the machines and make you feel more confident that you know what you're doing.
Pick the best times to go to the gym
If you don't want to be around tons of people, ask someone at the front desk or any Genesis staff member what the slowest times are at your club. Try and avoid the early 6:00 am rush, the noontime rush, and anytime after 5:00 pm. When you start to establish a routine and come to the club at the same time or go to the same classes, employees at the gym and members will start to recognize your face. This helps establish accountability and may create new friendships and workout buddies.
Remember your "why"
Focus on the positives that exercise brings you and the long term effects on your health. Focus on the "why," when you question why you are working out at all. A few good examples of the many benefits to exercise are decreasing your cholesterol or blood pressure, making you feel stronger, or the thought of being around longer for your children/grandchildren.
Set a Goal and Stick to it
Set realistic exercise goals at home or at the gym, and reward yourself to a new exercise outfit or new tennis shoes when you complete your goals. Tell a friend or family member your goal and have them help you keep accountable. The more people that are aware of your goals, the more likely you are going to complete your goals and succeed.

Just Move!
The most important thing to remember is just to move and get active! Do the things you enjoy and your body will thank you in the long run. There is nothing better than the feeling right after a workout and knowing you are one step closer to achieving your goal!
We hope we have helped you rethink the "barriers" we all sometimes place on exercise. Now get up, get moving! You can do it!